CCSL Savings and Microcredit Project
The Council of Churches in Sierra Leone (CCSL) is an umbrella organization comprised of twenty Protestant church denominations and ten para-church organizations. The Council's priority is to be relevant to the contemporary issues facing the church and society in Sierra Leone from a nonpartisan perspective. Food security, promotion and enhancement of sustainable peace, mitigation of gender-based violence, and inclusive access to quality education are several of the areas that the CCSL addresses through their life-giving ministries in Sierra Leone.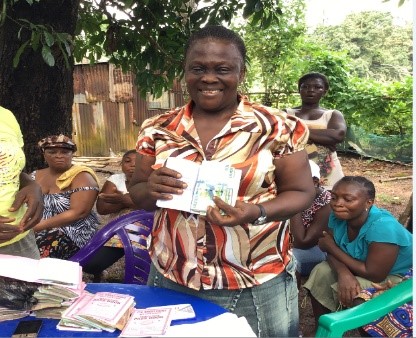 The CCSL Savings and Microcredit Project provides support for communities with limited access to financial services. The CCSL helps member churches to train and organize groups of approximately 25 young adults to begin income-generating projects, practice savings habits, and participate in the return of interest generated in other for others to participate in the program. As a result, participants have more resources for their family to provide food, housing, education, and savings.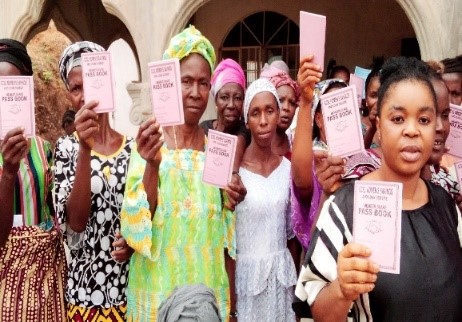 The project is designed to empower young adults economically, but also to bring together like-minded individuals who must rely on and trust one another in the group for all to succeed. Groups make loans to one another and these loans are repaid with a small amount of interest so that additional funds can be made available to other groups. The project began with 370 individuals from rural households in Kambia and Port Loko, Sierra Leone. Each group is autonomous in their loaning decisions, and all transactions are carried out in group meetings.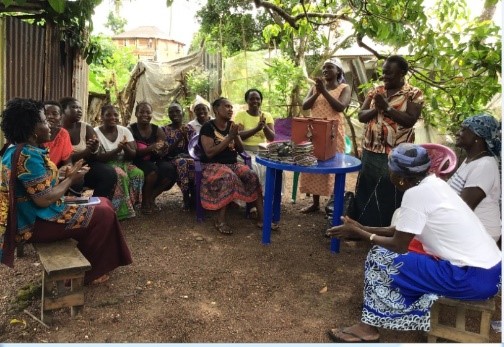 One example of an autonomous group of the CCSL project is the Glory Women's Savings and Microcredit group. The group is made up of 35 members, and they came together to start businesses including interior decoration and chair rentals. Since the beginning of the project, many groups have become self-managed and are using their own resources at this point.
CCSL is determining new ways to provide additional capacity building opportunities and workshops on new topics to benefit medium-sized businesses, as well as creating more groups for more individuals to participate in the project. Several groups are embarking on agricultural and livestock-rearing projects, and the CCSL is planning to build a storage facility for members to use.
CCSL shares that since the outbreak of COVID-19, groups have paused their weekly meetings and many of the income-generating projects are experiencing challenges. The country of Sierra Leone is no different from others in fighting the spread of the virus and has been implementing public health measures such as lockdowns and restricted travel in order to contain the virus. In this recent video update, CCSL shares how COVID-19 has impacted the work of the council at this time.
Support this Ministry
To make a gift for this ministry online or by check use the online donation page.
100% of your gift will be directed to CCSL Savings and Microcredit Project
You will receive updates on the work in this area as they become available
Share in the vision of God's abundant life for all people
---
Related Content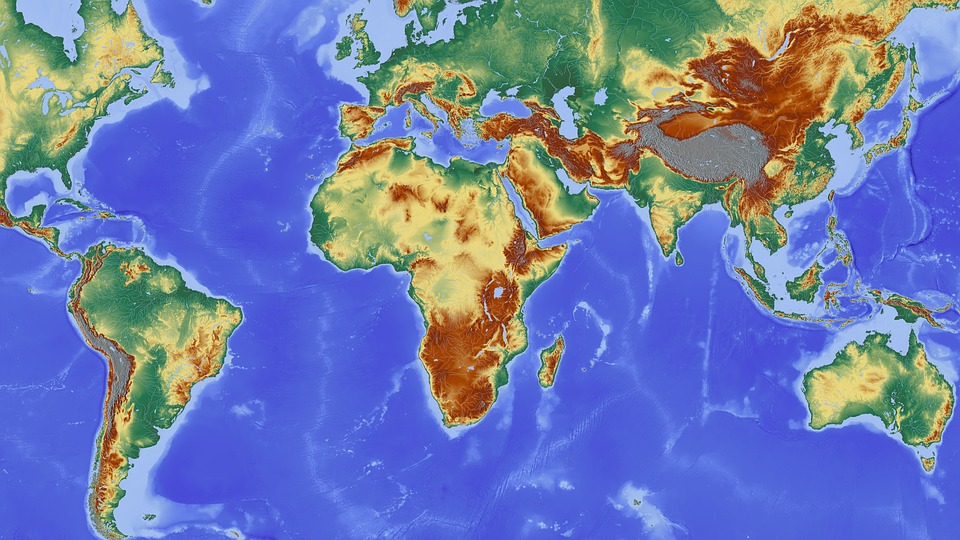 Today May 25, 2022, the All African Conference of Churches (AACC) joins Africans across the globe...
Read More