The Center for Evangelical and Reformed Vocational Education (CEVER)
Honduras
The Center for Evangelical and Reformed Vocational Education (CEVER) is a vocational and technical training school with courses ranging from auto mechanics to culinary arts. CEVER is under the umbrella of Global Ministries partner, Association of Evangelical Institutions of Honduras (AIEH), and located in Yoro, Honduras.
CEVER was founded in 1977 by the Evangelical and Reformed Church of Honduras and is located in the municipality and district of Yoro. It is a vocational/technical school with the capacity to serve 240 students. It teaches trades of welding, automotive repair, woodworking, industrial machining, and culinary arts. There are future plans for a school of cosmetology and courses in graphic arts. In addition, students study general subjects such as reading, English, computers, social studies, and math. In 2001, the school built a spacious campus making it the most modern technical school in the country. Currently, there are 175 students enrolled ranging in age from thirteen to thirty.
Classes at CEVER are structured around the extenuating circumstances of the students' lives. Life in the subsistence farming community includes harvesting, family care, and the persistent need to work to support their families. Students are able to work independently once enrolled so that they can balance family commitments and schooling. Students have the option of taking basic education courses along with their technical courses so that they can finish with a 9th grade education. The students at CEVER praise their instructors highly: they speak of the individual attention and care they receive.
Part of the work of CEVER includes their Teacher sustainability program. The first class of the teacher sustainability and training project will be offered to 25 students from the Yoro district who show an interest in becoming teachers. Despite a high unemployment rate in Honduras, CEVER finds it difficult to find qualified teachers for technical positions and industries. Therefore, CEVER is creating a way to develop individuals in Yoro, a rural community with limited economic opportunities, to become qualified teachers for technical trades. Through the development of a new generation of qualified teachers, CEVER will be able to expand the number of students being served. CEVER admission personnel will select students who have a specific interest in becoming teachers of technical trades, and each student's study will be tailored toward their goals. Being one of the top vocational and training institutions in the nation, CEVER is uniquely positioned to provide a new opportunity and path to becoming a certified teacher of a technical trade.
CEVER students travel up to an hour each way by foot and bus to attend classes. However, there are students who drop out before completing the program due to the cost of the program, and in some cases, these students have indicated their need to work to provide for their family in lieu of attending classes. In order to reduce the number of students dropping out of the teacher sustainability and training program, CEVER is raising funds to provide financial assistance for up to half of the cost of the program for students studying to become certified teachers in technical trades. Students will continue to be responsible for the cost of their uniforms, transportation, and tools.
Support this Ministry
To make a gift for this ministry online or by check use the online donation page.
100% of your gift will be directed to The Center for Evangelical and Reformed Vocational Education (CEVER)
You will receive updates on the work in this area as they become available
Share in the vision of God's abundant life for all people
Partners
---
Related Content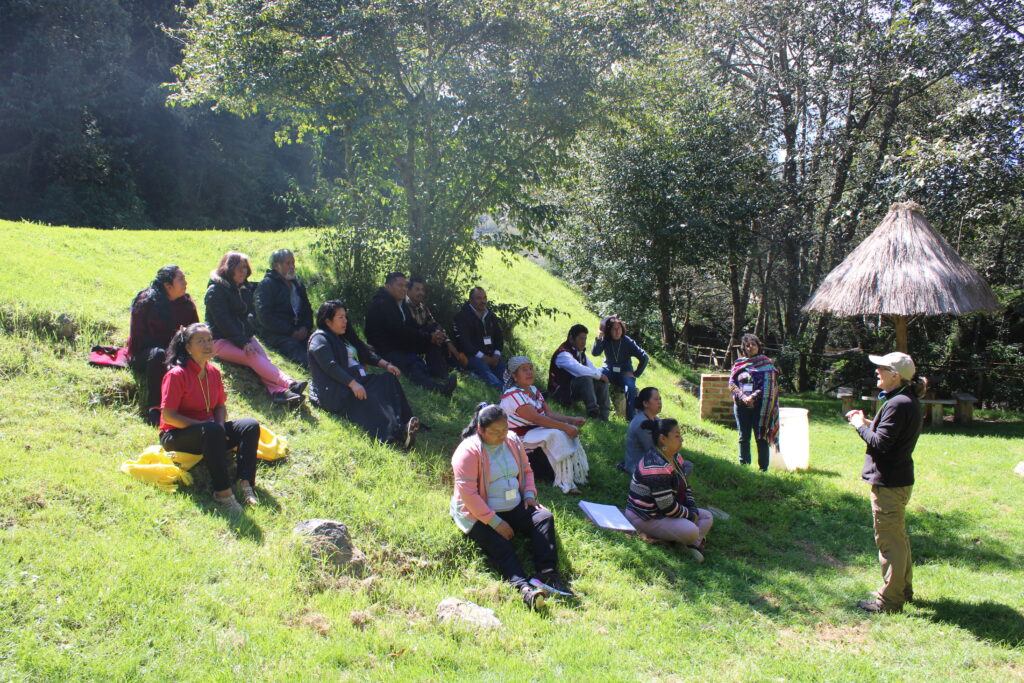 Elena Huegel serves with the Intercultural Research and Studies Institute (INESIN) in Mexico. A...
Read More