Empowering Children and Youth
Click here to read the most recent update.
The Church of the American Ceylon Mission (CACM) Sri Lanka recently has focused its outreach on a program entitled, Empowering Children and Youth, which targets the vulnerable Indian Sri Lankan minority youth population most highly concentrated in the central district of Nuwara Eliya. Indian Sri Lankans total 840,000 and make up just over 4% of the country's population. British colonialists were responsible for the bulk of their diaspora from India to Sri Lanka in the 19th and early 20th centuries for work on agricultural plantations. Reverend Rajan P. Rohaan, CACM community outreach pastor, says that they are now "some of the most marginalized socio-economically and politically with their basic land, housing, education and health conditions still lagging far behind that of those in other parts of the country." Major struggles include unemployment, child labor, human trafficking and abuse, suicide, and emotional trauma.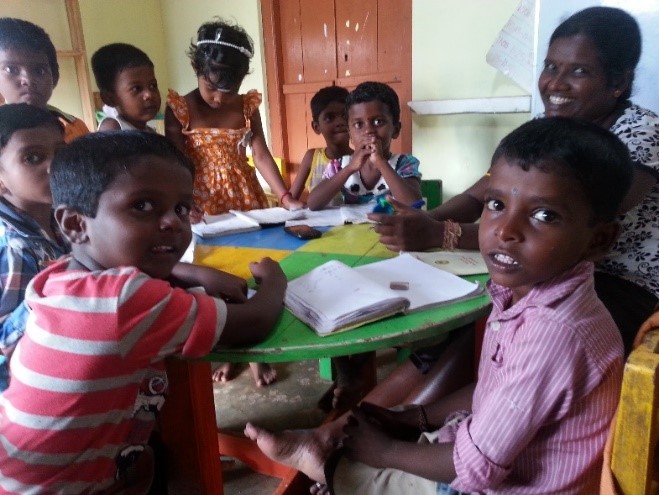 The goal of the CACM's Empowering Children and Youth project is to guarantee young people access to their basic human right and to receive an education. The ministry accomplishes this goal by providing daycare, evening classes, leadership training, sports activities, nutritional meals, and school supplies. CACM staff hold parent-teacher conferences once a month to evaluate students' progress. CACM has disseminated an educational philosophy that emphasizes equality; critically analyzes the existing socio-economic and political systems; celebrates social, cultural, and religious diversity; and strives towards peacebuilding, reconciliation, and fellowship with other communities locally, regionally, and nationally.
Since 2016, the program has added two new daycare centers, an evening education program, and a youth empowerment program. Barathy Early Child Empowering Center opened in Waldemar, Udapussallawa. It has 31 children attending daycare with two staff members and one volunteer. St. Andrew's Early Child Empowering Center also opened in Amherst, Udapussallawa with 3 staff members serving 20 kids. Barathy Evening Educational Center serves 80 children aged 6-15. The youth empowerment program is providing counseling, leadership training, and advocacy for child rights.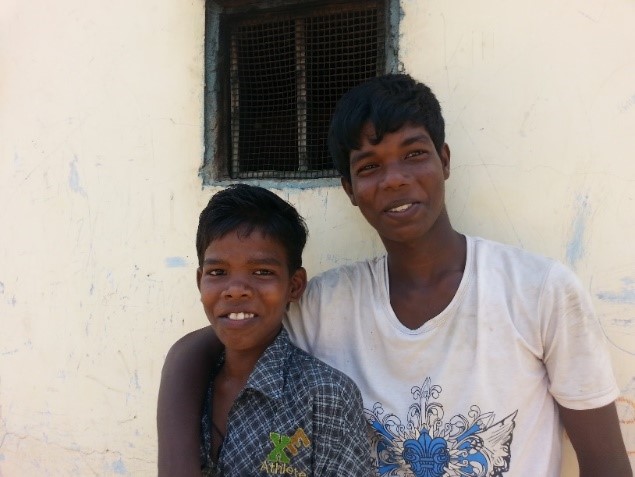 The relationships built in Empowering Children and Youth's after-school programs have exposed some horrifying secrets. One female student abruptly stopped attending. Out of concern, the local pastor began to look for her, because her transcripts were never transferred to another school, a necessary step for any child switching schools. It was later learned this student had been purchased to become a domestic servant. Thankfully, the girl was recovered and admitted to a CACM children's home.
Another participant in her final year of high school faced the untimely death of her father. She is the eldest child, so her uncle forced her to move to the capital, Colombo, to work to support her mother and five younger sisters. The family was honest with CACM about this situation, and joined together to provide the support she needed to still graduate high school and work towards higher education.
Update: April 2020
Like most parts of the world, Sri Lanka is experiencing the new challenges caused by the COVID-19 pandemic. While the number of current, confirmed cases in Sri Lanka is relatively low, an outbreak of the virus would overwhelm the public health system. Therefore, the Sri Lankan government, like many other places, have set strict curfew orders and drastic limitations on movement. This has created a serious impact on those who rely on daily wages to provide food for their families.
As a church committed to working and walking alongside the most vulnerable communities in Sri Lanka, the CACM is preparing emergency packages of non-perishable food items to support families in communities where CACM has a presence, with first priority to support families in the North-East and the Nuwara Eliya in the hill country. Each package will provide food and hygiene items to last a family for several weeks.
The Church of the American Ceylon Mission is raising funds to support 500 to 1,000 families in these two regions. Each package costs approximately $50.00 to prepare.
Update: August 2022
As Sri Lanka experiences one of the worst economic crises in the country's history, the Church of the American Ceylon Mission (CACM) continues to prioritize youth leadership development and supporting children's education for children from vulnerable communities.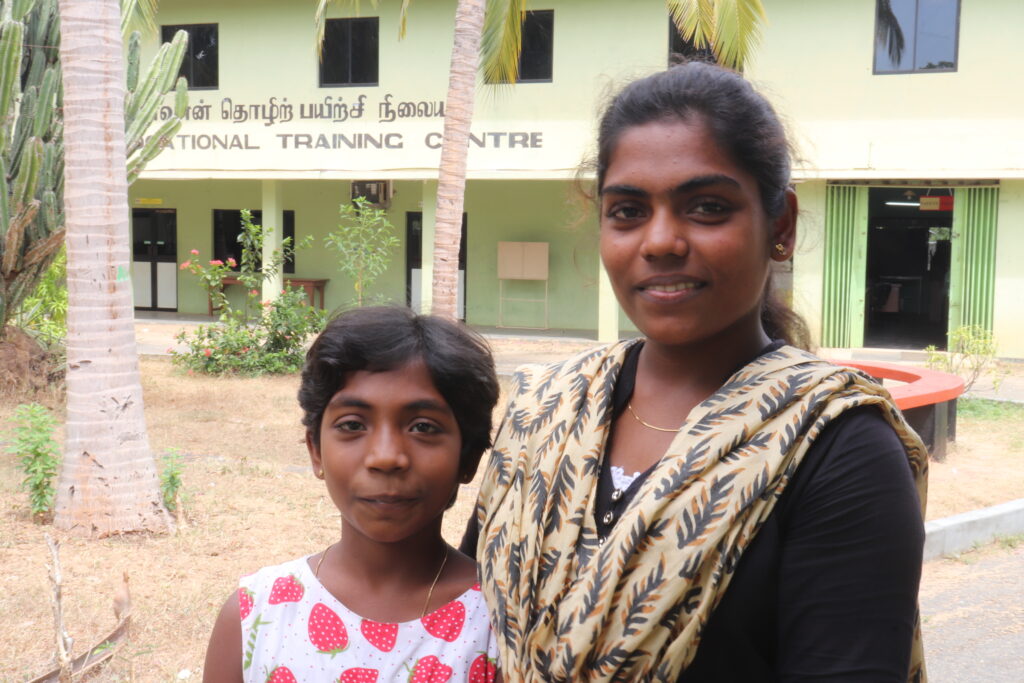 Education and scholarship support for young women is a particular priority. The CACM offers education in a safe environment, and an intensive, rights-based program that prepares them for vocational or university studies whether in Sri Lanka, India, or Bangladesh.
In 2022, CACM is supporting scholarships and school supplies for 13 young women at the Asian University for Women. The CACM supports 10 students studying at Indian Universities such as Madras Christian College, Lady Doak College, and Women's Christian College. Two students from the CACM are studying in German Universities, and many students are studying in Sri Lankan Universities and Vocational Training programs.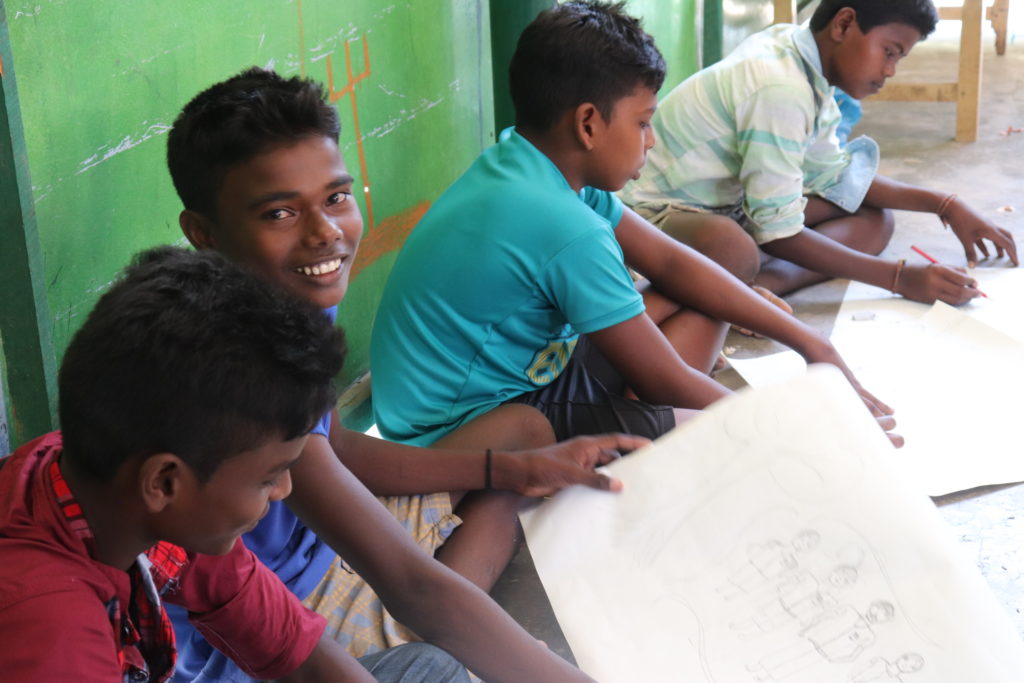 In addition to educational programs and higher education scholarships, the CACM offers leadership programs for women to practice communication skills, life and leadership skills, sports, performing arts, and volunteer opportunities.
Support this Ministry
To make a gift for this ministry online or by check use the online donation page.
100% of your gift will be directed to Empowering Children and Youth
You will receive updates on the work in this area as they become available
Share in the vision of God's abundant life for all people
---
Related Content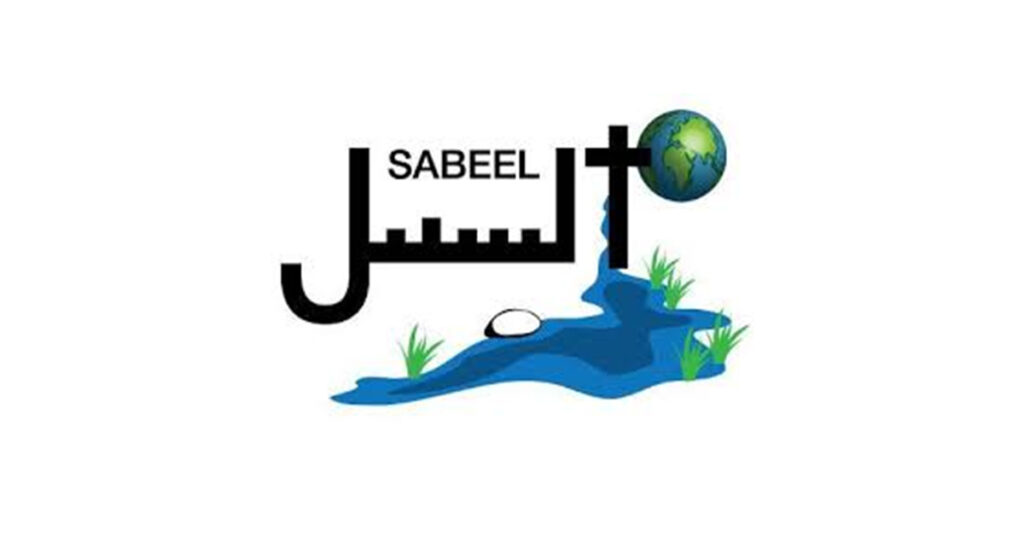 More than a week since the beginning of a series of catastrophic events in Gaza, the West Bank,...
Read More