LECSA Schools Commode Project
Lesotho Evangelical Church in Southern Africa
Click here to read the latest update
The Lesotho Evangelical Church in Southern Africa (LECSA) is one of Africa's oldest Protestant churches, founded in 1833 by missionaries from the Paris Evangelical Mission society. The LECSA is Lesotho's oldest denomination and today has several hundred thousand members in over 100 parishes which include hundreds of outstations. The LECSA is a long-standing church partner of Global Ministries.
The LECSA has approximately 580 primary and secondary/high schools in the country.  Many of these institutions of learning have very poor sanitation facilities for staff and pupils.  The reasons for this situation are many and include:  facilities constructed many years ago that are now dilapidated; poor quality of original installations; lack of availability or access to tanker services for emptying filled commodes.  In some cases, restroom facilities are totally non-existent.
The LECSA is prioritizing the provision of useable commodes for their schools.  The money raised for this project will be used for the purchase, delivery, assembly and installation of Amalooloo commodes at LECSA schools.  The Amalooloo system is a dry aerobic composting sanitation system, and avoids many disadvantages of standard pit commodes which have a limited usefulness and can become health hazards.
Local labor will be used to dig the pits prior to delivery, assembly and installation of the commodes.  Schools will be asked to assist in preparing the pits ahead of time to reduce costs as much as possible and for providing a local contribution to the project.  There also are other local workers who already have installed several of these commodes and can be hired to assist with the installation of additional commodes once the pits are ready.
The assembly and installation of commodes can be done by teams of about six people erecting at least eight per day which would likely be the maximum number of commodes installed at any one school in order to assist as many schools as possible.  Thus, if the pits are properly prepared ahead of time, then delivery, assembly and installation can be completed in a single day. The commodes should last at least 30 years.
Educational training on the use of the commode is provided in order for them to be properly used, insuring a sustainable long-life use in a healthy and hygienic environment.
The project will be ongoing.  As funds become available, additional commodes will be purchased and installed at schools.  The costs of building the commodes are (per commode):
Digging of the pit                    $100
Cost of commode                    $375
Transportation                        $40 – $120
Assembly/Installation             $15
================================
Total                                        $530 – $650 per commode
Update: August 2018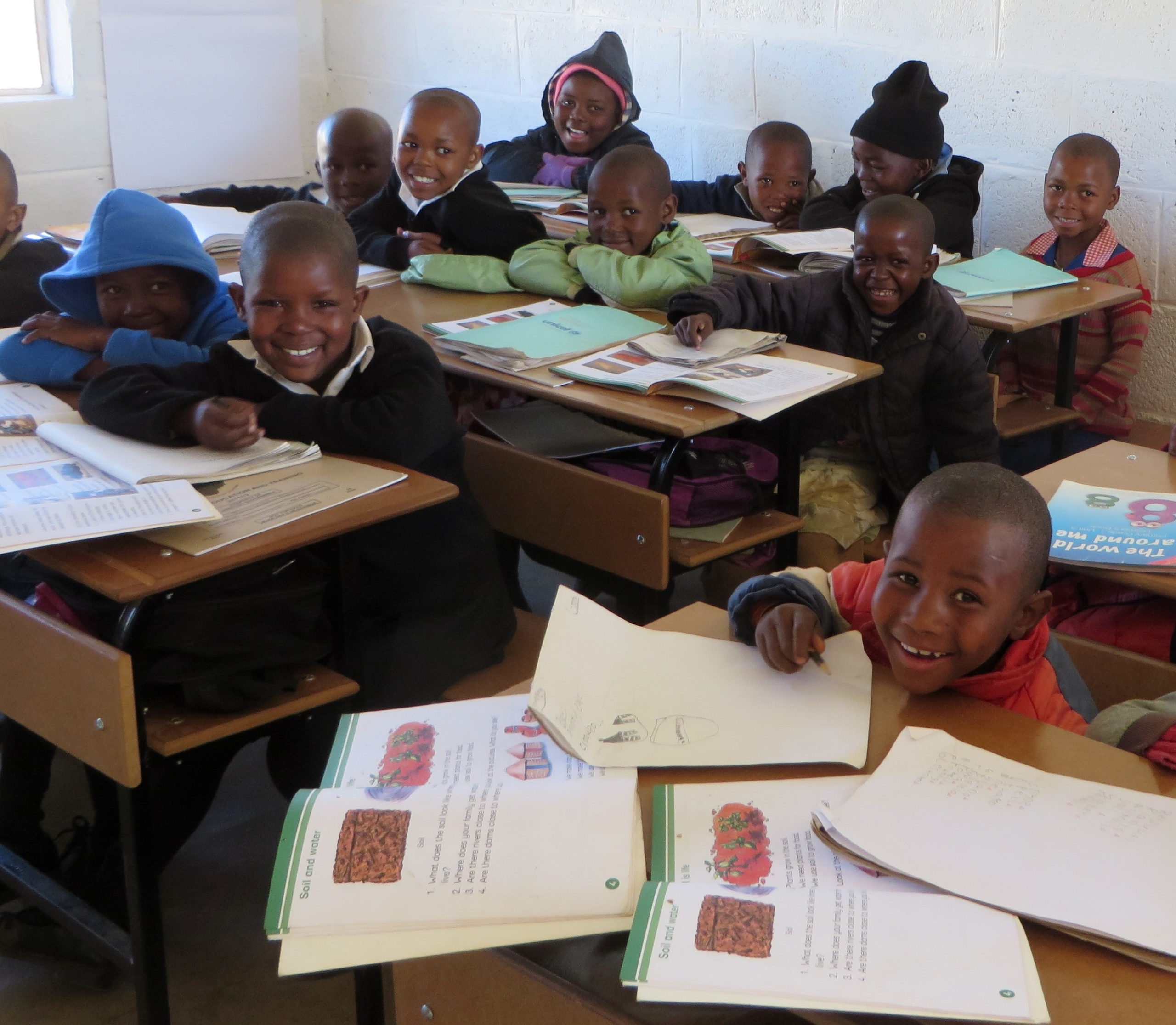 In a recent update from LECSA, the church has installed 30 new commodes in six schools since the beginning of this project. The commodes are located in five different primary schools and the Morija Theological Seminary. The project costs includes the installation, transportation, and materials. A local team in Morija installed each of the commodes, which includes digging the pits prior to delivery, assembly, and placement for each location.
Depending on the location and the cost of transporting the commode, each commode costs approximately $500-$600 to construct. Since the Education Department of LECSA purchases and transports the commodes from South Africa, they purchase 15 commodes at one time. The cost of one order containing 15 commodes totals $8,000 for the transportation, material, and installation of all 15 commodes.
Update: November 2019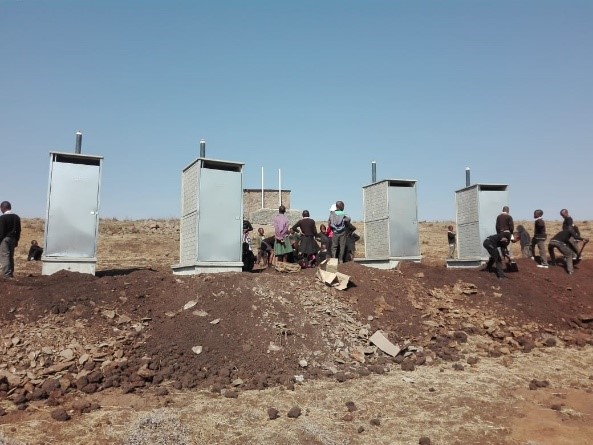 As of October 2019, the Lesotho Evangelical Church in Southern Africa (LECSA) has completed another round of installing Amalooloo-style restrooms for rural schools in Lesotho. This is part of their ongoing School Restroom Project. Over the past year, the church installed 10 new toilets at three different schools. Due to the rural locations of these schools, the installation of toilets required four-wheel-drive trucks to get the toilets to the location of each school. The schools receiving toilets this year are situated in very rocky locations. This required the church to rent equipment to dig holes for the tanks that were deep enough to provide sanitary conditions. Because the circumstances are difficult, these remote schools do not receive infrastructure improvement often, but now these three schools all have hygienic toilets for their students. For the next year of this project, LECSA's Education Office has identified several schools in the Qacha's Nek area as a priority for receiving school restrooms through this project. This is a remote area of Lesotho, however, it is also a region with many schools without restrooms.
Global Ministries is grateful for the support received for this project and welcomes new gifts for this ongoing project.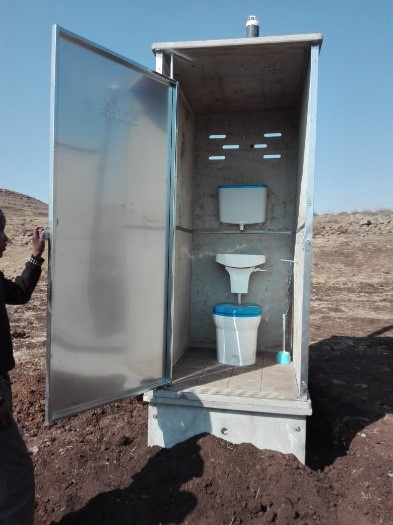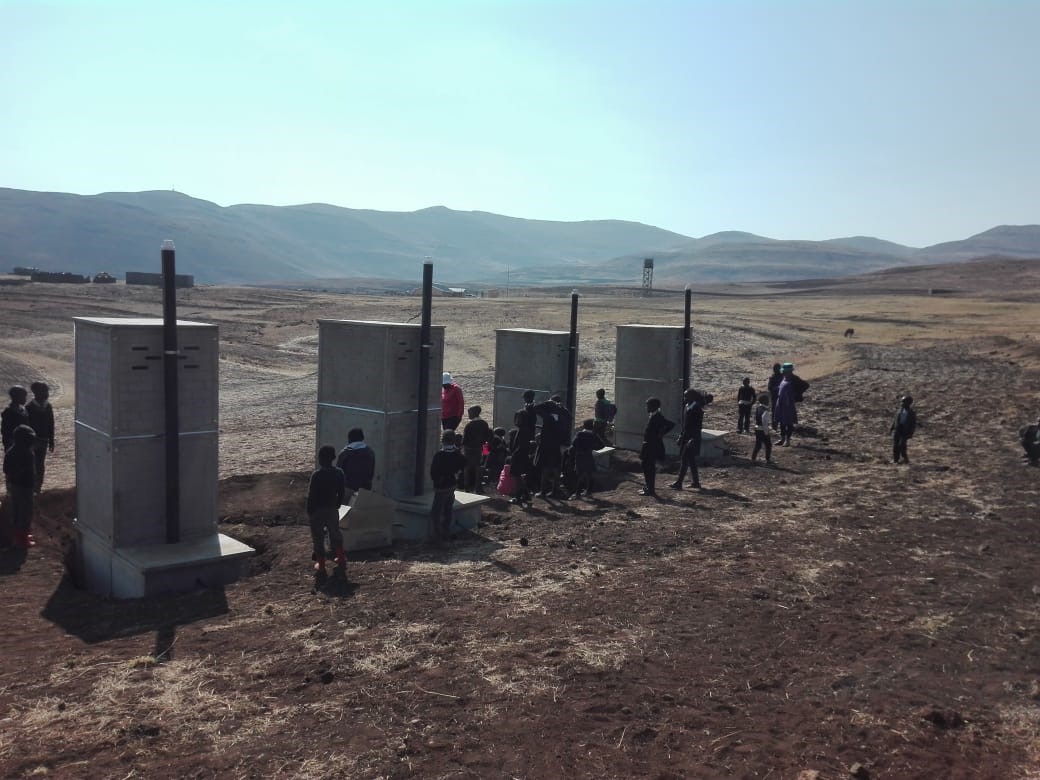 Support this Ministry
To make a gift for this ministry online or by check use the online donation page.
100% of your gift will be directed to LECSA Schools Commode Project
You will receive updates on the work in this area as they become available
Share in the vision of God's abundant life for all people
---
Related Content
Fritz-Gerald Joseph serves with the Evangelical Church of Morocco. Welcome to "The Mother...
Read More