McGilvary Faculty of Theology
Thailand
Click here to read the latest update
The Church of Christ in Thailand traces its history to the arrival of the first Protestant missionaries in 1828. The church became autonomous in 1934 while uniting with those organized by Presbyterians, British Disciples of Christ, and Baptists. Today, the church includes 350 congregations and more than 100 other worshiping groups, with membership of around 50,000. A priority of the Church of Christ in Thailand is evangelism and Christian education.
The Thailand Theology Seminary was established by the Reverend Dr. Daniel McGilvary in 1889 in preparation of leaders for His church. In 1974, the Thailand Theological Seminary and the McCormick School of Nursing combined to establish Payap University and the name of the Thailand Theological Seminary was changed to The McGilvary Faculty of Theology.
The McGilvary Faculty of Theology agrees with the Mission Statement of Payap University, which emphasizes "truth and service". The "truth" which is Jesus Christ, is acted out through love and justice to the church and the whole community. Those studying in the McGilvary Faculty of Theology grow in body, mind, and spirit in order to serve Jesus Christ in his church.
The McGilvary Faculty of Theology is associated with the Church of Christ in Thailand, a member of the World Alliance of Reformed Churches, and a member of the World Council of Churches.
Most students are from poor, rural congregations and 30 percent are from tribal minorities in the hills of Northern Thailand. Scholarship aid is a main concern.
The Master of Divinity degree is a comprehensive program of study, designed to strengthen and support the life and ministry of the church by seeking to prepare students for the parish ministry and equip them for other forms of Christian vocation. This biblically rooted program is founded in the traditions of mainline Protestant Christianity, ecumenical in its outlook and sensitive to the cultural and religious heritage of Asia. The program also addresses the issues that arise out of the rapidly growing trends in science and technology while teaching patterns of faith that nurture justice and peace.
Besides its scholarship support of Thai students in its regular degree programs, the McGilvary Faculty of Theology has established a scholarship program for the newly developed International Master of Divinity of Theology. This program provides opportunities for committed Christians in the region, especially from Burma, Cambodia, Laos, Vietnam, East Timor, and Southern China to study theology in Thailand without having to learn the Thai language. The goals of this program include:
Train students from the region for the parish ministry and other forms of church work.
Provide a biblically and ecumenically based theological education that will help students to be effective in the ministry of the church in the rapidly changing context of Asia.
Help theological students to acquire a strong moral and theological foundation that will allow them to articulate the Christian faith within the Asian/Thai economic, social, cultural, and religious milieu.
Help students acquire understanding and know-how in administration and planning that they can work in church as well as in community development, especially in the Thai and Asian context.
Provide students an opportunity to study theology and prepare for the church ministry in English, in response to a growing trend in Thailand toward international education. English will be the medium of instruction.
Students are recruited from deserving and committed Thai students who desire to do their Master of Divinity in English, and from neighboring countries, especially Burma, Laos, Vietnam, East Timor, and Southern China. Applicants from other countries will also be considered, if the need arises. Students will complete 90 credit hours of course work to be completed in six semesters or three years.
In the academic year 2011 to 2012, McGilvary College of Divinity was had 22 students in the International Program from countries all over Southeast Asia and beyond. The countries represented were Vietnam (5), Myanmar (6), Nepal (2), Japan (1), Denmark (1), Thailand Minority Groups (4), and Thailand (4). These students do not represent only different countries they also represent different minority groups like the Kachin, Karen, Hmong, Shin, and Lahu. Of these 22 students 32 percent were women and 68 percent were men. This reflects an increase of two female students as compared to the previous academic year.
In academic year 2011/2012, seven new students were recruited. These students found their way to McGilvary through the help of alumni/ae and informal public relations. A visit to the 100 year anniversary of the Tien Lan Church helped to build the relationship with the Vietnamese churches in the hope of recruiting new students for the coming years.
The biggest challenge for recruitment into the International Program of McGilvary is to build connections with new countries. The hope is to have students from Bhutan as well as Cambodia and Laos. Currently they are trying to reach out to the churches of Laos to offer a Master Program. In the past a group of people were studying for their Bachelor degree and many of them would now like to do a master. Three major obstacles stand in the way of further studies:
Language: English is not an option and, therefore, Thai should be the language used.
Time: the people interested in studying are all full time pastors and cannot leave their churches for the three years necessary to complete the degree program. The proposal would, therefore, be to set up an intensive summer program only for people from Laos.
Funding: To be able to offer this program the people from Laos would need funding for their tuition fee and living expenses while they are in Thailand.
The year 2011/2012 has been the year of accreditations and quality control committees. It started with the internal quality control of Payap University, which resulted in high marks in student activities and fieldwork. After that the national University control board came and evaluated the seminary. Through the uniqueness of being a College of Divinity, they were not eligible for many of the points given by the control board. Their categories did not fit the reality of McGilvary College of Divinity. Even so, they still passed their examination, but were required to produce more research and publications. Lastly, ATESEA (Association for Theological Education in South East Asia) visited them to look into their accreditation and give an advice on the new curricula (Bachelor and Master). Their evaluation was very positive and it was a great experience to be evaluated by peers who know about theology. In April 2012 the new curriculs had been accredited by ATESEA.
Support this Ministry
To make a gift for this ministry online or by check use the online donation page.
100% of your gift will be directed to McGilvary Faculty of Theology
You will receive updates on the work in this area as they become available
Share in the vision of God's abundant life for all people
---
Related Content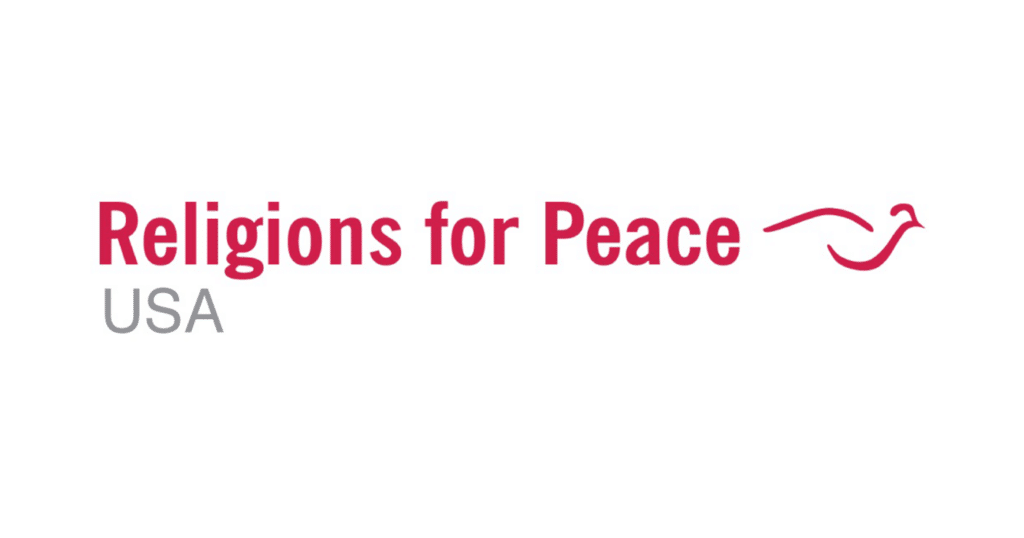 Thursday, June 27, 2023, 2pm Eastern Religions for Peace USA will be hosting a webinar...
Read More