Microcredit and Teacher Sustainability Projects for UCCP Schools
The Philippines
The United Church of Christ in the Philippines (UCCP) has several schools throughout the country that are providing an education for local students. These schools are connected to local UCCP congregations and/or the national conference. The UCCP is committed to the success of this education ministry, despite a financially challenging environment. Therefore, in an effort to support schools, teachers, and local parishioners, the UCCP is launching the Microcredit and Teacher Sustainability Projects for UCCP Schools.
This program aims to create a sustainable education ministry by providing microcredit loans and training to parishioners of churches with schools. In the process of repaying the loans, participants will be asked to tithe their profits to their local church instead of paying interest. This will provide valuable resources to each congregation as they care for their school. This process also has the long-term goal of financially empowering the church community so they are better equipped to support the ministries of the church, including the education ministry.
Within the microcredit program, priority career paths will be farming, livestock transportation, fishing, and managing small community stores that sell fruits and vegetables. Training and material resources will be provided when needed to help ensure the success of each participant. The success of this project will be closely monitored and evaluated by the UCCP.
The project plans to begin with five to ten families in five rural churches with a school. This equates to approximately 250 individuals who will be directly impacted by this life-giving project.
The UCCP also plans to help teachers by providing consumer items, dried goods, and fresh fruits and vegetables to teachers and their families. They are also launching a credit facility where teachers can request microcredit loans for small businesses or for emergencies. As teacher salaries tend to be low in the Philippines, the goal is to provide the necessary resources for teachers to support themselves and their families. With this additional support, teachers will also be less likely to leave their teaching positions. This project will directly impact 240 teachers who are teaching in six different schools and will indirectly impact 2,639 students.
Support this Ministry
To make a gift for this ministry online or by check use the online donation page.
100% of your gift will be directed to Microcredit and Teacher Sustainability Projects for UCCP Schools
You will receive updates on the work in this area as they become available
Share in the vision of God's abundant life for all people
---
Related Content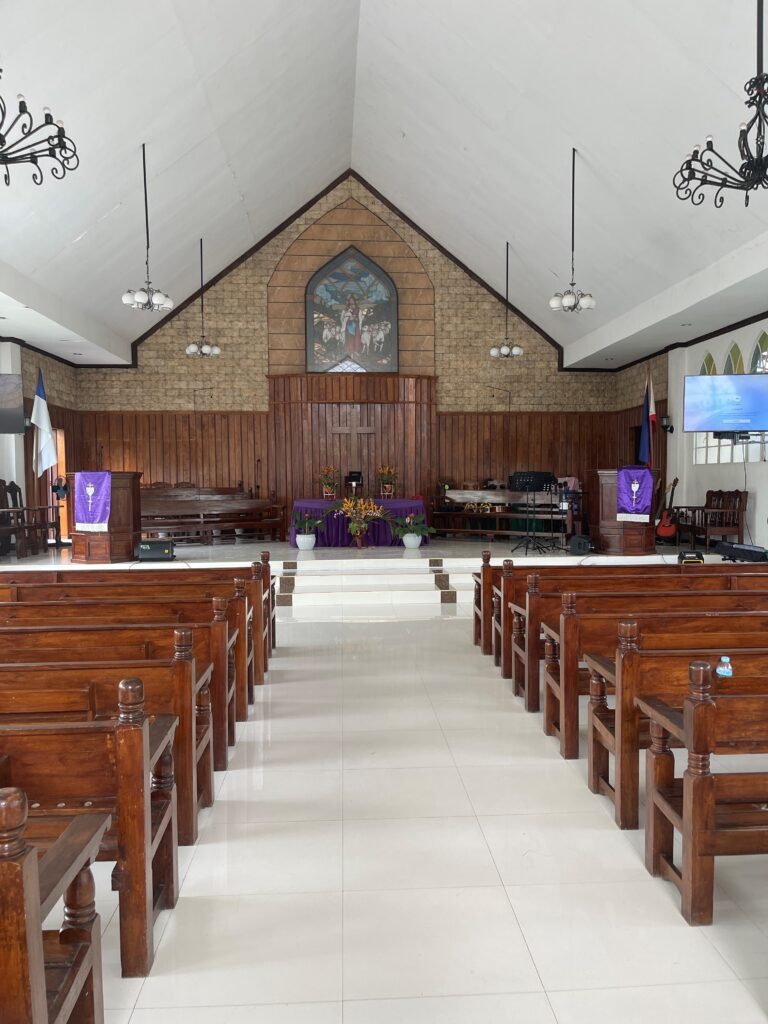 by Rev. Dr. Ann Muir, Kairos Milwaukie UCC, Portland, OR Eastern Visayas team From February...
Read More