Mission Programs of the Presbyterian Church
Korea
In 1884, the first Protestant Church was built by Suh Sang-Ryun in Sorai, Hwanghae Province in what is now North Korea. Suh was a layperson who was baptized in Manchuria and returned to Korea to evangelize. One of the unique characteristics of Korean Christianity is that Koreans themselves, on their own initiative, began to translate the Gospel and build churches before foreign missionaries came to Korea.
One of the most important accomplishments of the early Korean Protestant Christians was the printing of the New Testament in Hangul, the Korean alphabet, which all could read. Insightful and radical, the decision to print the Gospel in Hangul was highly significant because the grassroots people used Hangul, while the elite and the government used the Chinese alphabet. In addition schools, hospitals, orphanages, and churches were built by early Christians in Korea.
The Presbyterian Church of the Republic of Korea (PROK) was the fruit of a movement to reform the Presbyterian Church to create a true church of Jesus Christ, setting aside the secular elements, authoritarianism, and rigid dogmatism so deeply rooted in the Korean Presbyterian Church. Since 1953, the PROK has continued to develop a prophetic stance in its understanding of the church and its mission in society. The PROK has many programs in place to carry out its mission.
Following are descriptions of the programs:
My Sister's Place – A community based organization that provides support and fellowship for women who work in bars and clubs surrounding U.S. military bases. Through group interaction, education, and counseling, My Sister's Place helps women in bicultural relationships to value their Korean culture and identity, develop a sense of self-worth, and communicate with their partners and children. The organization also educates church members on the issues of the U.S. military presence, prostitution, and reunification of the Korean peninsula.
Jubilee Mission House – A program that serves those in need including the elderly, suffering, and powerless. The organization provides counseling, food, prayer meetings, activities for children while their parents are working, and programs supporting prisoners of conscience and their families.
Bethany House – provides a home for retired professional women who worked in the church and have no family support. This program helps them renew their faith, share their experiences with each other, and discover new ways of serving. Bethany House also is a facility that allows current church workers to come for retreats for rest and prayer.
Sungnam Migrant Worker's House- Established to advocate for migrant workers, this organization offers various services including labor counseling, shelter, educational activities, and Korean language classes.
House of a New Tomorrow: Center for the Unemployed – Hundreds of thousands of Koreans have lost their jobs due to the economic crisis in Korea. The center was opened to help the unemployed by providing free meals, counseling, and information on job openings.
House of Early Dawn – This is a support organization for women who are in prison and those recently released from prison. For women in prison, the program provides counseling and Bible study. For those released from prison, the organization provides a transition home where the released prisoners may participate in vocational training and Christian Education programs.
"Family of Jesus" (a.k.a. Wild Flowers Blooming) – This organization is a juvenile welfare facility for children and youth runaways. The youth live in the facility in small family groups. The program aims to protect, heal, and rehabilitate these youngsters so that they may lead fruitful lives as sound members of society.
Center for Mission to Mining Workers – The center conducts research into the social problems faced by people in mining districts. The organization also works to advocate for mining alternative policies, based on Christian faith, with hopes of raising consciousness among people at the grassroots level. The Center plans to begin a grassroots environmental movement so that the mining districts will create and implement pro-environmental standards.
All of these mission programs are in need of funding for the overall day-to-day operation and delivery of each program.
Support this Ministry
To make a gift for this ministry online or by check use the online donation page.
100% of your gift will be directed to Mission Programs of the Presbyterian Church
You will receive updates on the work in this area as they become available
Share in the vision of God's abundant life for all people
---
Related Content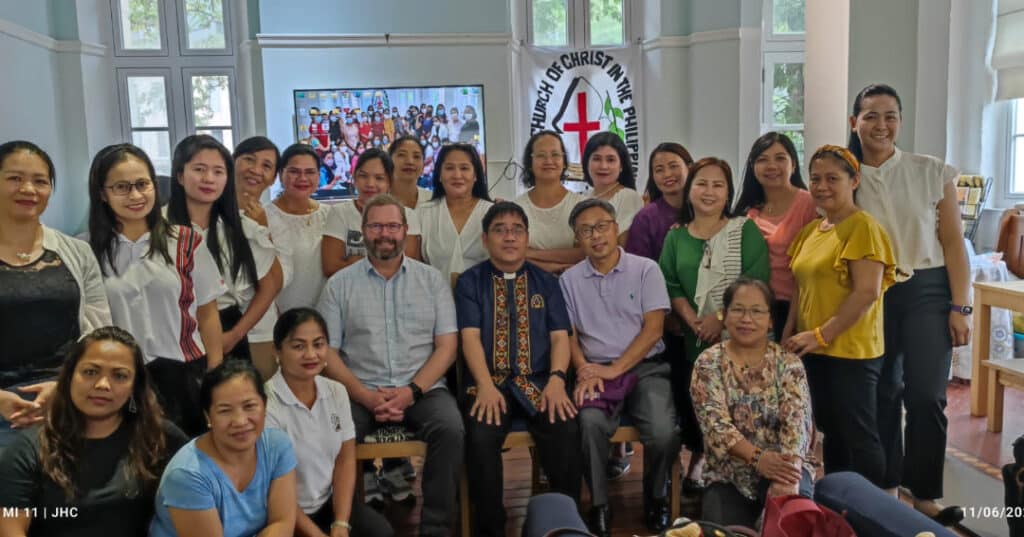 Written by: G Lou, Mission Co-Worker in East Asia & Pacific Region The Hong Kong...
Read More