Refugee Ministry of the Reformed Church in Hungary
Click here to read the most recent update
The Reformed Church in Hungary is present in various ministries for Hungarian society through the Mission Department of the church. The Mission Department's main task is to strengthen the missional programs in the life of Reformed congregations. A few outstanding areas of this department's work includes the Roma ministry, providing support for the gypsy population in Hungary, and the refugee ministry. Today the refugee ministry of the church's diaconal ministries is now tilted "Kalunba". Despite the new name, the Reformed Church in Hungary continues to support this ministry
Between 2012 and 2015, Hungary saw a drastic increase in the number of asylum seekers. More recently, the movement of these asylum seekers became more visible to the public leading the government to adopt restrictive measures including fences along Hungary's borders with Serbia and Croatia. The government also terminated benefits to the refugees including social benefits for integration.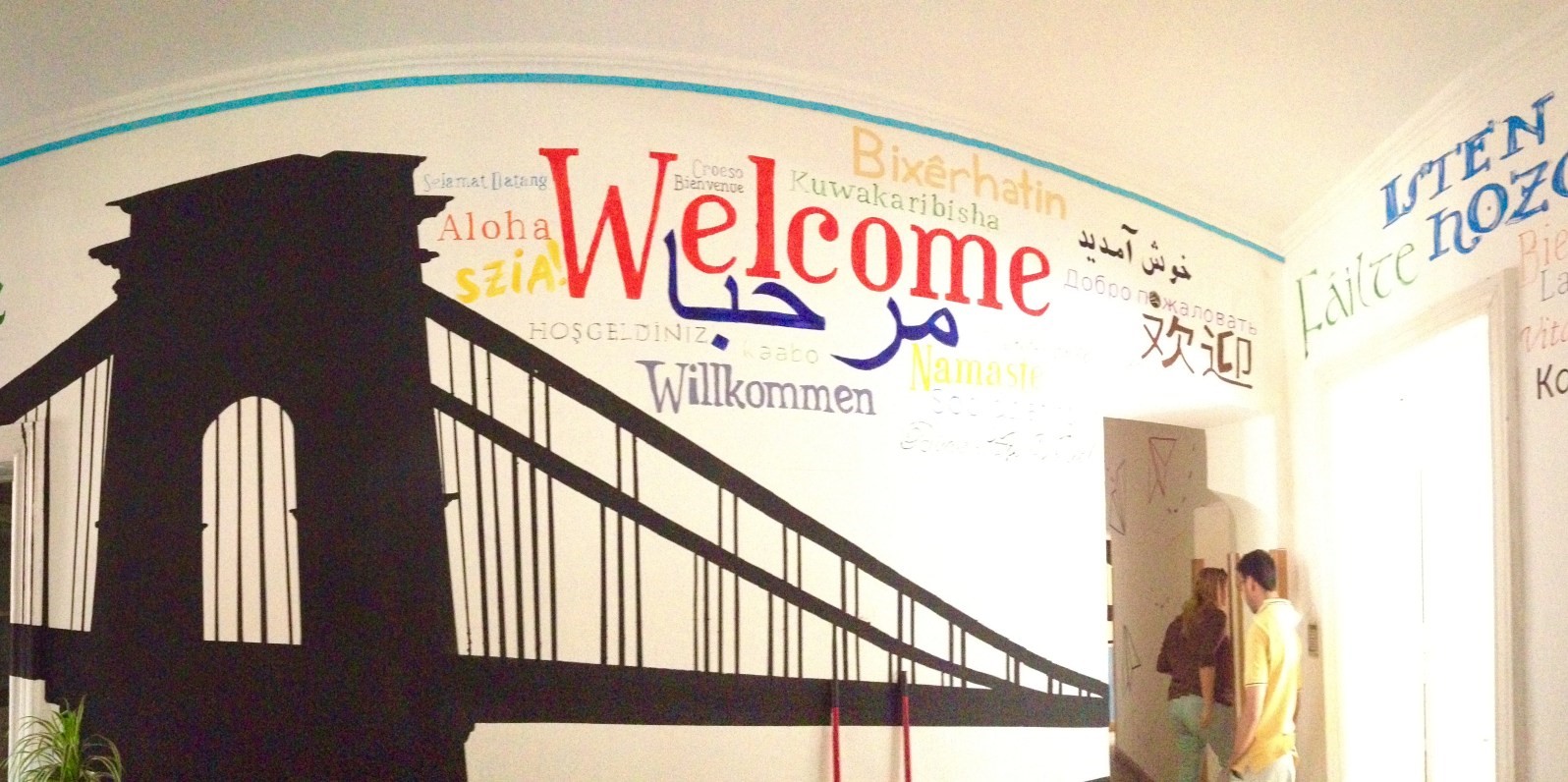 RCH has been working with refugees since 2006. In response to the recent refugee crisis in Europe, the Reformed Church in Hungary released a statement saying "…our church's inescapable task is to help people in need: those fleeing from direct threat to life and those coming simply in the hope of a better life. We must help those who are practicing Christianity and those of other faiths; those who have no qualifications and those who are graduates; those are simply traveling through our country and those would like to settle here permanently."
Kalunba takes this task up through empowering displaced individuals and families, helping them to become independent. Kalunba provides three main areas of service: housing, education, and employment. Kalunba has a comprehensive approach to integration work with refugees. Their conviction is that their services are people-centered, tailored to meet each individual's needs.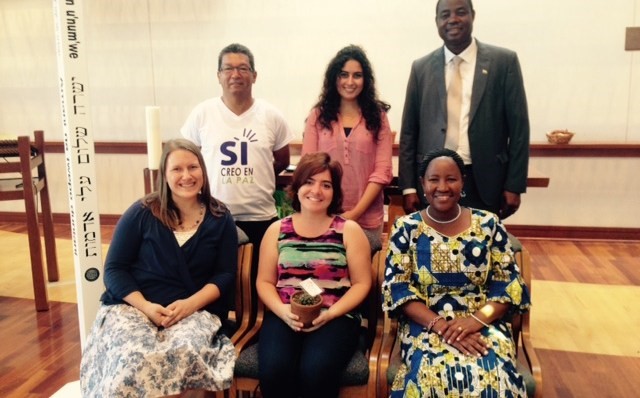 As of July 2018, all EU funding, a major source of income for many organizations, ceased in Hungary for organizations supporting migrants and refugees. Because of this cut, Kalunba has been reducing some of their programs such as their housing program, language courses, resettlement, and their university-level interpreter training. Kalunba has had to reduce their staff because of losing this source of financial support.
Kalunba continues to take measure in order to ensure some services are available, such as their Hungarian language courses (for tuition) and providing accommodations. The Reformed Church of Hungary is raising funds to continue this ministry for refugees in Hungary, and continues to assist refugees in integrating into Hungarian society. Global Ministries welcomes gifts to support the Reformed Church in Hungary's refugee ministry.
Update: February 2020
In January 2018, the Hungarian government began to freeze the Asylum, Migration and Integration Funds from the European Union intended for helping asylum seekers better adjust to their new environments. Unfortunately, many ongoing projects in Hungary for refugees and migrants came to an end by the summer of 2018. The Kalunba refugee ministry of the Reformed Church in Hungary did not close but has reduced the capacity of its services in order to sustain the program.
Though it is almost impossible to access Hungary by crossing the border and to file a valid asylum claim within the country, new asylum seekers are still arriving. The Reformed Church in Hungary continues to seek support for the refugee ministry. In the past years, the church has successfully reunited migrant families and has assisted many with the legal process in Hungary. Through a holistic approach and without government funding, the Reformed Church in Hungary, through the Kalunba refugee ministry, continues to offer migrants in Hungary with:
safe housing
language courses
adult vocational training and education
job search support and coaching in order to obtain legal, safe employment
assistance for the integration into the school system for children and youth
supportive community
visibility, sensitization for the church community
Beginning in March 2019, the Reformed Church in Hungary began an income-generating program called, Barakfarm, which means a future built on peace. Through this program, the church employs refugees, and generates an income that provides enough for the core functions of the Kalunba refugee ministry. Global Ministries continues to welcome gifts for the refugee ministries of the Reformed Church in Hungary.
Support this Ministry
To make a gift for this ministry online or by check use the online donation page.
100% of your gift will be directed to Refugee Ministry of the Reformed Church in Hungary
You will receive updates on the work in this area as they become available
Share in the vision of God's abundant life for all people
---
Related Content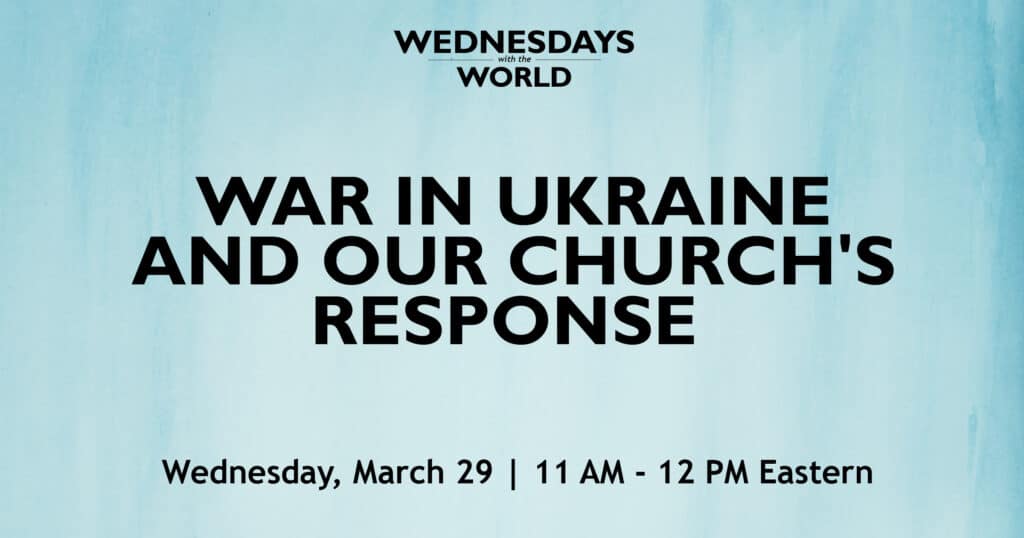 Wednesday, March 29, 2023, 11am-noon Eastern When Russia invaded Ukraine in February, 2022,...
Read More