Ethnic Community Development Program
Bangladesh
The Christian Commission for Development in Bangladesh (CCDB) has developed a wide range of programs for addressing development challenges. Some are aimed at capacity building for leaders; some at economic development — particularly for women and youth; and some aim to strengthen democratic people's organizations to enhance the abilities of minority communities to assert their rights and access resources. CCDB is a partner of Global Ministries.
One of the primary challenges to development in poor rural communities in Bangladesh is the tremendous ethnic/cultural diversity of the population. Many of these remote minority communities have lagged behind the mainstream for many years. Many children do not attend government schools because of the language barrier. Local people's organizations are not effective if the leaders lack basic organizational skills. Women do not contribute much to their community or their family's support for lack of education and opportunities to gain employable skills.
In one recent year the CCDB's program, Ethnic Community Development Program (ECDP), held leadership training events for 175 potential leaders. Local People's Institutions (PIs) were trained in managing savings and credit programs, gender sensitivity, cultivating community/cultural pride, and participatory leadership. The ECDP reports that 159 local People's Institutions have accumulated a joint savings of over $100,000. ECDP held trainings on advocacy and networking to train leaders in the skills and knowledge to help them assert their rights and access resources to which they are entitled. Leadership in local grassroots organizations used to be exclusively male, but women are now sharing leadership roles both in the PI and in the home. Women also are using micro-credit to begin small economic ventures that enable them to help support their families. These include tailoring; goat, pig, and cow rearing projects; running a grocery; seed production; and food preservation. As women's status in the community and their capacity to help their families thrive improves, domestic violence has decreased. Moreover, women have successfully campaigned to reduce alcohol consumption by the men in their families. Youth also are receiving skills training to prepare them for a career.
Contributions to this highly successful empowerment program are encouraged.
$25 can help provide resources for a training event
$50 can employ a teacher for a month
$500 can fund a leadership training event
$2000 can provide a variety of leadership training events for one remote community
Four Stories from CCDB
Madhobi's Story
Madhobi is Secretary of the Kornofuli Mohila Forum located at Gournadi Upzilla in the Barisal district where the Christian Commission for Development in Bangladesh (CCDB) has been working for around eight years. She has two sons and one daughter. After completing primary education she could not continue her study because of poverty as well as negative attitudes of the education of girls in her family.
Madhobi married Sukumar at the age of 15. Sukumar was the sole earning member of their family and had a small piece of land. The crop he produced was not adequate for meeting their food needs year-round. He also cultivated others' land on a crop-sharing basis. It was really difficult for them to manage resources to eat even two meals a day.
Madhobi began looking for ways to contribute to the family. She started rearing some chickens and ducks but could not afford the initial investment. She heard about the Christian Commission for Development in Bangladesh (CCDB) from her neighbor and showed profound interest to becoming involved with CCDB's Forum. Unfortunately, her mother-in-law would not allow her to be involved with the Forum. However, with the cooperation of a CCDB Forum Worker, Madhobi convinced her mother-in-law and became a member of the Kornofuli Mohila Forum.
Over time, Madhobi took part in several training courses such as leadership training, forum management, bookkeeping, reproductive health, gender, peace, and human rights. She also took out a loan from the Forum and started rearing cows. Now she has two cows and is getting four quarts of milk every day. She is very happy as she can make a significant contribution to her family. She bought a small piece of land in her own name. In addition, they built a semi pucca house. Her husband has shown more care about her opinion when making any decision related to family affairs.
For her qualities in leadership, Madhobi was elected as Secretary of her Forum and later selected to represent her Forum in the Union and Upazilla Advocacy Network. She is holding the position of secretary in Upzilla Network. For advocacy and lobbying purposes she visited several public institutions such as the offices on health, agriculture, social welfare, fisheries, youth directorate, and cooperatives. She developed a good rapport with officials of these institutions.
Not only Forum members but also other people seek her advice and assistance to access public services. She plays a leading role in lobbying with representatives of the local government to arrange more social safety-net support for poor community members.
"Even though I do not have a certificate in higher education, community people value and respect me very much. All this has been possible because of CCDB. I felt nervous talking with people before, but now I am confident enough to talk with community leaders and official duty-bearers, speaking up for the well-being of the poor community members," she stated with an innocent smile.
---
Nirmal's Story
Nirmal a 43 years old Adibashi man living in a Durgapur rural village in Bangladesh. Niraml is the father of three children, two boys and one girl. All of them are studying at school. His wife's name is Salomy.
Both Nirmal and his wife earn their livelihood through day laboring. Mainly they work in agricultural fields belonging to someone else. The wage is very nominal. Nirmal earns about 3 pounds of rice and about US$.25 per day. His wife also gets the same amount of rice but gets only about $.15, much lower than that of the male laborers.
Nirmal and his family members live in a small hut mainly made of bamboo and straw, which lacks a hygienic latrine. He has a very small plot (3 decimals in the local measurement) of homestead land where bamboos are planted. He also has a calf, two goats, and a few chickens. Commonly his family eats two meals a day but the quality of the meals is poor. Due to unavailability of agricultural labor, they suffer seasonal food crisis during mid- September to mid-November.
Nirmal always tried to find ways to improve his socio-economic condition, but had failed to achieve something mentionable. Then Nirmal became involved with the "Adlapara Kishan Forum" and later was elected as the General Secretary. He heard that many poor people like him were able to change their lives and livelihood by being involved with CCDB's People's Organization. The stories of these successes made him dream of a better life.
At the beginning he took a loan of about $25.00 from his Forum and used this money to lease another 10 decimals of land. He cultivated vegetables and the production was really good. He kept some for family consumption and sold the rest for more than $36.00. This small success encouraged him a lot as well as motivated him to do more. Next time, again, he took a loan of more than $73.00. He purchased a calf for about $31.00. He also purchased seven decimal of land for about $73.00. After one year he sold the cow more than $171.00. The training he received from CCDB on livestock-rearing helped him a lot in raising his cow properly. He subsequently repaid the loan with the profit he made.
Nirmal was continuously trying to increase his asset base with the support of CCDB. He took a loan of about $306.00 and mortgaged another 25 decimal of land. He cultivated bananas on this land. Training in horticulture he received from CCDB helped him a lot in cultivating bananas. He had a good harvest of bananas and sold it for more than $368.00. A total of around $61.00 was spent for cultivation. Later he opened a grocery shop adjacent his home investing about $98.00. Being encouraged by the satisfactory production of bananas, he again mortgaged another 25 decimals of land taking loan of about $73.00. This time, he got a very good yield again. He sold the bananas for more than $858.00. Later he purchased a mechanized van for about $797.00.
The initiatives Nirmal has taken since being involved with CCDB changed his life as he had dreamed. His wife, Salomy, also has been engaged in the struggle of changing their lives. The grocery shop is mainly run by her while Nirmol drives his mechanized van himself to transport passengers from one place to another. His daily income is around $3.00 excluding all costs. They also earn an income of around $1.84 daily from the grocery shop.
The increase in earnings is visible in their daily life. They can have three meals a day and the quality of the meals has improved significantly. Fish, meat, eggs, and vegetables are not uncommon in their menu, which they could hardly afford earlier. They also can spend more money for clothing as well as for better education for their children. Moreover, Nirmal installed a sanitary latrine and a tube-well at his homestead. He was able to improve his livestock assets. He is going to build a semi pucca house, and has purchased bricks for this purpose.
Involvement with the Forum as well as the changes in his life, have enhanced Nirmal's leadership in the community. He now is often invited to events for resolving any family disputes as well as local community conflicts.
---
Robin's Story
Robin is a 42 year old marginal farmer who lives in Tungipara Upzila in the Gopalganj District, Bangladesh. He inherited 64 decimals of land and a small house. He is living with his wife and three children. All the children are attending school.
Due to water stagnation he can cultivate only one paddy on his land, but the production is not adequate for his family's year-round consumption. He also cultivates some seasonal vegetables. In 2009 he received 24 ducks from CCDB for rearing. As the area remains under water for most of the time, duck-rearing became much easier and became an effective alternative livelihood option. His wife mainly takes care of the ducks. They get 19 eggs per day and more than $1.00. This income brought some help in maintaining their family.
At the same time Robin started practicing vegetable cultivation on floating bed. This technique allows him to cultivate vegetables year-round. His income has been increased to some extent. Recently he purchased 10 decimal of land, and expanded his house with CI sheet and wood.
Robin also took part in the orientation session on climate change adaptation facilitated by CCDB. He learned the impact of climate change and different adaptive measures. Presently he is encouraging others to practice livelihood adjustment measures in order to adapt to the changing climate situation.
---
Sadananda's Story
Sadananda, a 53 year old farmer, lives in Tungipara upazila in the Gopalganj District, Bangladesh. His wife is a member of a group (called Forum) facilitated by the Christian Commission for Development in Bangladesh (CCDB). They have four children. The eldest daughter is married and the other children are attending school at different levels. Sadananada did not have any formal education. He knows only to sign his name.
Sadananda is the single earning member of his family. He was in a very vulnerable situation when he got married. He inherited only 25 decimals of land and a house on this tiny homestead of land. The house was made with bamboo and palm leaves. There was no separate kitchen as well as no hygienic latrine in his house.
At the very beginning he did not have any savings; he mainly earned from day labor jobs and maintained his family with a lot of hardship. Later he gradually concentrated on farming as he leased in some land. He cultivates paddy and vegetables. He engages in farming for four months and continued working as day laborer for seven months. He also catches fish from a fish-raising pond where he works as a hired laborer. Since he has worked for many years, he can now earn well.
Sadananda's wife, Gouri, took a loan of an amount of around $61.00 and leased more land. They were able to purchase 12 decimals of land with their additional income. They also purchased a cow for about $30.00. Presently, they have four cows and are able to earn additional income through selling milk.
Tungnipara upazila is located near the coastal region. Water stagnation is very common. Moreover, the intensity and frequency of flooding increased gradually due to climate change. Because of the sea level rise, saline water is also intruding, significantly causing a disruption in agriculture production. It is not possible to cultivate more than one paddy a year in this area.
Climate change is a real problem for Sadananda and the families in his area. The Bangladesh Rice Research Institute (BRRI) invented a saline tolerant paddy variety of rice (called BR 47) a few years ago. CCDB has been promoting this variety in the Gopalganj District for the last two years. In 2010 Sadananda did not receive an adequate harvest from his paddy due to the salinity. As a result he failed to provide the food required for his family.
Later, Sadananda learned that CCDB is promoting the new saline tolerant paddy variety. The following year Sadananda received about 441 pounds of seeds of this variety and sowed in his own 32 decimal of land. This paddy variety can tolerate salinity to some extent and can give good yield. During this harvest Sadananda received more than 1940 pounds of rice from his 32 decimal of land. He also cultivated this variety in the land he leased. Total production is much higher than that needed for his family's consumption. He sold the additional production and earned a good amount of money. He was very happy to learn the techniques of cultivation of this paddy variety. The other farmers now learn about this variety from him.
Support this Ministry
To make a gift for this ministry online or by check use the online donation page.
100% of your gift will be directed to Ethnic Community Development Program
You will receive updates on the work in this area as they become available
Share in the vision of God's abundant life for all people
---
Related Content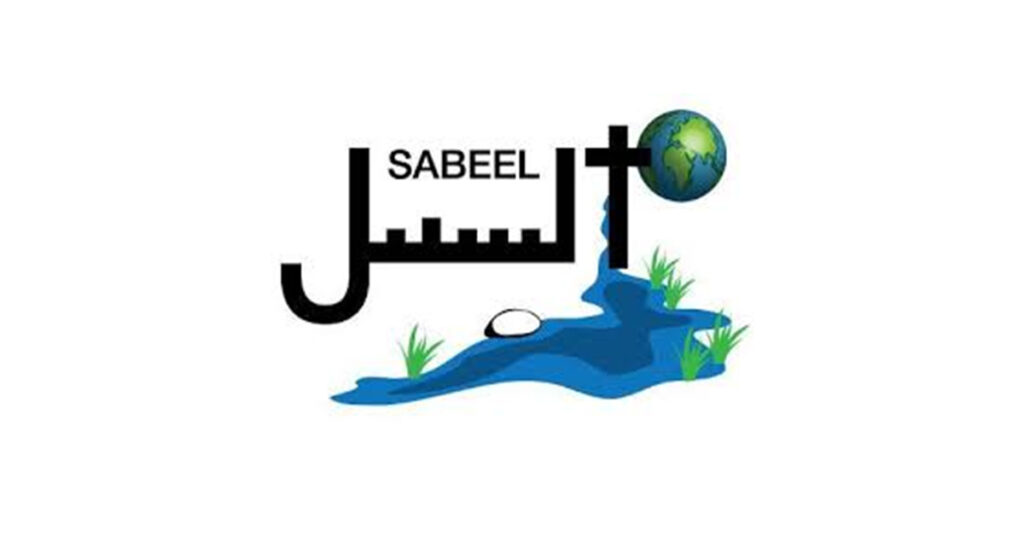 More than a week since the beginning of a series of catastrophic events in Gaza, the West Bank,...
Read More