Sustainable Agricultural Project for Ecological and Economic Development
Petauke, Zambia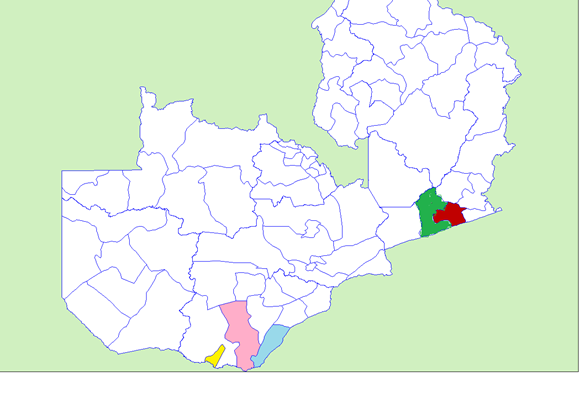 Click here to read the most recent update.
The United Church of Zambia (UCZ) was formed 1965 out of a series of mergers between protestant missionary churches in the country. The UCZ has been working with agricultural, women's empowerment, and sustainable development since their beginnings. The area that this project is focused around, Petauke, is a large resettlement area for refugees from Mozambique, and home to a UCZ congregation. Members of this congregation have expressed interest in empowering their neighbors and community members through an agricultural project.
The Sustainable Agricultural Project for Ecological and Economic Development seeks to support 450 households in the Petauke district in the Eastern province. This project will select 40 community members to become trainers. These trainers will then teach 450 households small-scale farming techniques. The hope is that between 1,800 and 2,300 individuals will benefit from the project.
Trainers will teach families conventional and alternative farming practices that emphasize ecological sustainability. These practices focus on the protection and regeneration of the environment for future generations. They will also cover methods for income generation through selling produce helping increase food security as well as income levels of participant families. Two practices of particular interest in this project are agroforestry and conservation farming. Agroforestry has been proven to restore soil fertility and increase the number of nutrients in soil for nearby crops. Additionally, trees are more drought-resistant, providing a more stable production. In mitigating the effects of climate change, agroforestry has been successful in stabilizing erosion in communities, and assists in countering dangerous winds and high amounts of rainfall. Conservation farming methods learned by participants will assist in reducing erosion and emphasize ways to utilize scarce amounts of water during periods of droughts.
Update: March 2021
Fish Farming Project
The United Church of Zambia Fish Farming Project aims to reduce hunger and poverty in Zambia by training emerging and small-scale farmers in sustainable fish farming practices. While Zambia is drought-prone and relatively arid, it is endowed with large expanses of water, which present an opportunity for an aquaculture boom. The government of Zambia has already started building the capacity of the aquaculture sector in all ten provinces. Each trainee emerges from the United Church of Zambia Fish Farming Project training program with an understanding of the dynamics of pond construction, the appropriate type of fish to be stocked, how to control growth in the fish, how to control water quality and biosecurity, and the concept of fish farming as a business.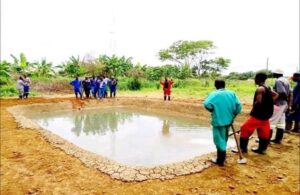 Trainees of the farming Project during their field experience exercise
In 2020, 21 participants (including 9 females and 12 males), each from different households and consisting of both clergy and laity, successfully completed a week-long training program on aquaculture farming. They were taught about site selection, pond construction, fingerling distribution and stocking, fishpond management, and fish marketing. Other topics covered in the training included aquaculture management and development and capture fisheries management, as well as training in propagation of fish fingerlings, investigation in feed formulations, and studies in pond limnology.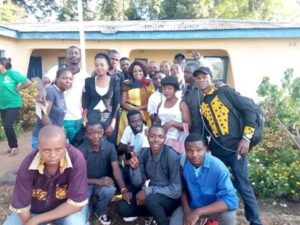 Participants
Upon completion of the training, each trainee is expected to initiate five aquaculture farmers around the country. That is, in year two of the project (2021), an additional 105 aquaculture farmers are to be trained and supervised in sustainable fish farming techniques by the initial 21 trainees. Thus, the goal by the end of 2021 is to have 126 farmers in total trained in sustainable aquaculture practices that will contribute to their respective household's food security. The Chipembi College of Agriculture will continue to provide project oversight with technical support from the United Church of Zambia as outreach is expanded and activities are scaled up in year two of the project.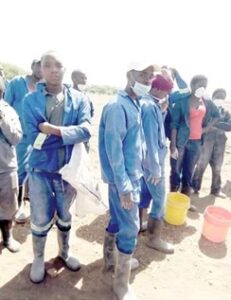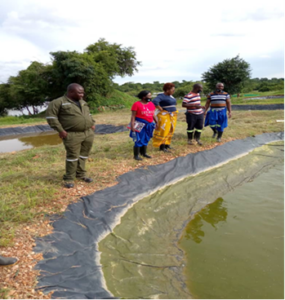 Support this Ministry
To make a gift for this ministry online or by check use the online donation page.
100% of your gift will be directed to Sustainable Agricultural Project for Ecological and Economic Development
You will receive updates on the work in this area as they become available
Share in the vision of God's abundant life for all people
---
Related Content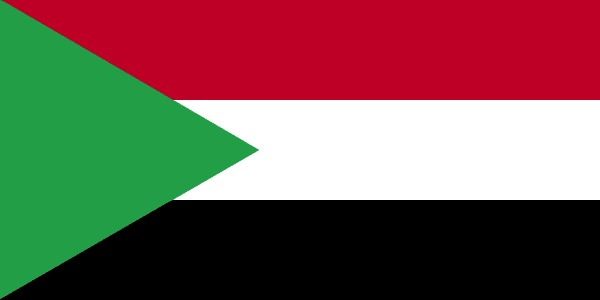 As communications of civil unrest abound, Global Ministries voices our concern and condemnation of...
Read More