Water: An Essential Ingredient
Egypt
The Coptic Evangelical Organization for Social Services (CEOSS) is the service program of Global Ministries partner in Egypt, the Coptic Evangelical Church. Begun as a literacy project in 1950, CEOSS is one of Egypt's largest development organizations, providing integrated approaches to poor communities in areas of economic, agricultural, and environmental development, health care, and education.
In 1952, the Reverend Dr. Samuel Habib (1928-1997), a new graduate of Cairo Evangelical Seminary, began working with the rural poor in Egypt to increase literacy. By the mid 1950s, the project spread to surrounding communities, and Reverend Habib started a follow-up program to educate local leaders to continue the project. Some of the strategies initiated at this point, such as training volunteer leaders, establishing resident field staff in the villages, and conducting campaigns against harmful traditions, have remained cornerstones in CEOSS' development activities even today.
Seeing the interrelated needs of poor communities, Dr. Habib developed a comprehensive program that included literacy, leadership training, home economics, improving family relationships, and income-generating projects. In 1960, the Egyptian government officially recognized the program, and it became a registered social services organization designed to serve Muslim and Christian communities alike. To implement this new registration, CEOSS became independent of the Egyptian Evangelical Church, its parent organization.
Today the mission of CEOSS is to promote the sanctity, equity, and harmony of life. It seeks to nurture moral and spiritual awareness, enhance a sense of belonging, promote respect for diversity, combat injustice, address conflict, and advance social justice for individuals and communities. They work with more than 3,000 volunteer leaders from multiple communities. These trained professionals promote and support development efforts of tens of thousands of men, women, and youth in nearly 100 communities in provincial towns and poor urban neighborhoods. CEOSS annually reaches 1.5 Egyptians with special emphasis being given to promoting the rights of women and their empowerment. CEOSS is now one of the largest indigenous, non-governmental organizations in Egypt and is increasingly recognized in the national and international arenas. Ever growing and changing, it is now in the process of envisaging how to most effectively expand its impact as it moves into the new millennium.
To fulfill this mission, CEOSS has three scopes of work: Development is one of these three important elements. In this work, CEOSS promotes community-based participatory development in health, education, agriculture, the environment, and the economic arena.
WATER becomes an essential ingredient as CEOSS works with dozens of rural communities in developing agricultural, livestock, and micro-enterprise plans that are sustainable and offer alternative income for the community. WATER systems are important to give life to crops, livestock; WATER is an important matter as CEOSS assists homeless families build shelter and community for the long-term. WATER also becomes a central point as CEOSS walks with communities that are reclaiming desert and embarking on tree-planting projects.
CEOSS is committed to a vision of broad citizen participation through effective local associations and committees. Its evolving concept of "partnership" is built on an in-depth understanding of community structure and circumstances, strong working relationships with a broad-based leadership, a comprehensive development program, and gradual disengagement as capacity for development management increases.
Support this Ministry
To make a gift for this ministry online or by check use the online donation page.
100% of your gift will be directed to Water: An Essential Ingredient
You will receive updates on the work in this area as they become available
Share in the vision of God's abundant life for all people
---
Related Content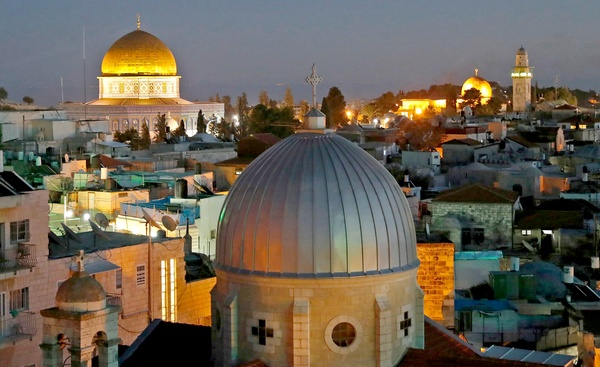 Ahead of his meeting with Israeli Prime Minister Benjamin Netanyahu, which took place last week...
Read More