Water Projects of the United Church of Christ in Zimbabwe
Zimbabwe
The United Church of Christ in Zimbabwe (UCCZ) was founded in 1893. Its denominational membership today is approximately 30,000 people in 47 churches and several preaching points and worship groups. Global Ministries works closely with this partner church in the many facets of its ministry in Zimbabwe. The UCCZ works ecumenically on important efforts in Zimbabwe and is also responsible for many schools and several health institutions in the country.
The areas around Mt. Selinda and Chikore suffer from a serious lack of clean, potable water due to the low water table. The need for additional water for the area is great. As reported in August 2012, there are two priority water projects that have faced serious challenges and funds were still needed to complete them. The UCCZ has reiterated this request; although designated gifts have been allocated, funds still are needed to finish these projects and move on to additional water projects.
One of the priority water projects is at the Mt. Selinda Primary School. This school is one of the eight schools run by the United Church of Christ in Zimbabwe. The school was established in 1974. It is located in Mt. Selinda Mission Farm adjacent to High school. It is a little over three miles from the border of Mozambique.
It has been the wish of the school administration to have gardens but due to the lack of a constant water supply this has been impossible since its inception. The school operates on a borrowed water supply which runs at an interval of 24 hours. They store water in containers and if one is absent when it is opened he/she will not get water for another 48 hours. The restrooms for children are not easy to keep clean without water and most of the children do not have shoes, leaving them vulnerable to disease.
The goal is to have an electric operated borehole owned by the Primary school and a 5,000 liter tank for water storage. Costs for this project are estimated to be approximately $5,600.
A second priority water project is that of the Shekwa Primary School. This school was established in 1912. The school is situated approximately nine miles southwest of Chipinge. Teachers requested children to bring water from their homes which worked for a short time and was discontinued when the community felt this to be a burden on some children and their families. The current arrangement teachers have is to purchase water from the parents, since the closest water is obtained more than four miles away from the schools. The terrain is hilly and walking while carrying a twenty liter bucket is a hard struggle. When teachers go out to get water, the school kids are deprived of their learning time, and the teachers' fatigue adds up to loss of precious time that otherwise would be spent in learning. Teachers buy water from parents who bring buckets to the teachers at the rate of two by twenty liters for a dollar. The lack of water supply has increased the rate of staff turnover. Even with the lack of water nearby, the school finished number one among other UCCZ Schools.
The vision is that one day there will be pumped water supplies at Shekwa Primary and Secondary schools. It is hoped that both the children and teaching staff would be able to enjoy a constant water supply. The restrooms would be cleaned up and the children could use them more healthily since most do not have shoes. They hope to drill two boreholes 100 meters deep and fix fittings to hand pump water from a nearby site. The community has already surveyed the sites which should be confirmed by the water man. The cost of this project is expected to be $6,680 per well.
Drilling for both of these priorities is hoped to begin in September after the rainy season has ended. This is is to ensure that the holes do not collapse as a result of overly wet soil.
In addition to these two priority water projects, below is a partial list of other water projects.
Rebai needs one electric pump well.
Chinaa High School needs one electric pump well.
Chinaa Primary needs one manual pump well. They currently are getting water from an unsafe river source.
Bangira Primary needs one electric pump well. They currently carry water two miles. This well would serve the community and three schools.
Beacon Hill needs one electric pump well.
Emerald needs one manual pump well.
DeMire needs one manual pump well.
Read a donor story supporting the Water Projects of the United Church of Christ in Zimbabwe.
Support this Ministry
To make a gift for this ministry online or by check use the online donation page.
100% of your gift will be directed to Water Projects of the United Church of Christ in Zimbabwe
You will receive updates on the work in this area as they become available
Share in the vision of God's abundant life for all people
---
Related Content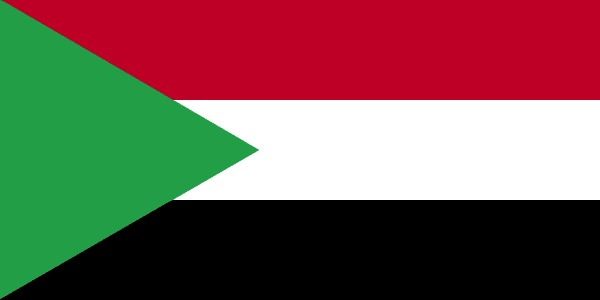 As communications of civil unrest abound, Global Ministries voices our concern and condemnation of...
Read More