Rawdat El-Zuhur December 2017 Newsletter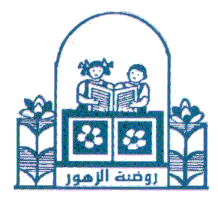 After an enjoyable, yet quite an eventful summer holiday, a new school year started on August 26, 2017. We trust that the New Year will bring about hope, justice, and peace.
As we continue to work with children and yearn for justice and peace, we cannot but recall the words of the late Indian leader Manatma Gandhi: "If we are to reach real peace in this world and if we are to carry on a real war against war, we shall have to begin with the children"
Indeed children are our business and we hope that the Christmas spirit of joy and love will strengthen us and help us care for each other, and enable us to face the daily hardships, especially after the biased and irresponsible statement of Mr. Trump regarding Jerusalem, which has enflamed the whole region. We pray for the safety of the young people who are always victims of injustice.
We want to thank you all for your support and to wish you a Merry Christmas and a Peaceful New Year.
Abla Nasir, President and Raeda Jasser, Principal
Click here to read the full December newsletter from Rawdat El Zuhur in Jerusalem.
To learn more about Rawdat El Zuhur, continue reading here.