Report from the 2023 International Ecumenical Delegation to the Philippines
by Rev. Dr. Ann Muir, Kairos Milwaukie UCC, Portland, OR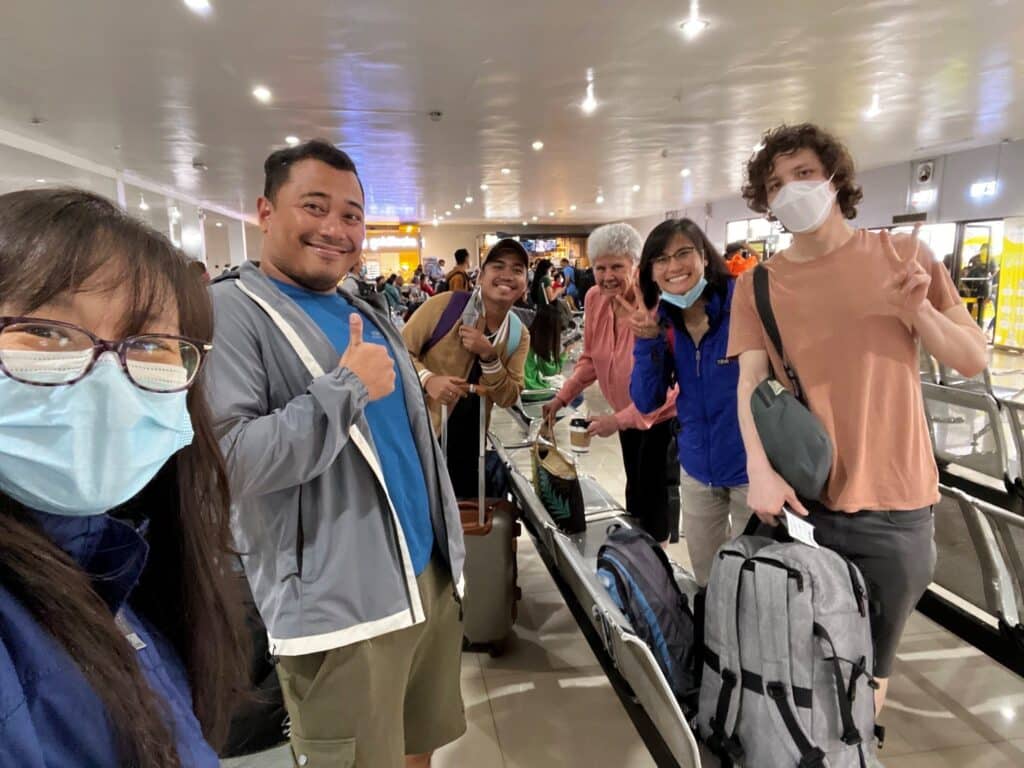 From February 25-March 10, 2023, I was privileged to be part of a delegation that the International Coalition for Human Rights in the Philippines (ICHRP) and the National Council of Churches in the Philippines (NCCP), a Global Ministries partner, organized for people of faith from across the globe to the Philippines. The delegation of fourteen faith leaders was both international and ecumenical. We were divided into four teams, each team being sent to a different region: Negros Occidental, Cagayan Valley, Eastern Visayas, and Mindanao. My team was sent to Eastern Visayas. Our excellent on the ground support was provided by the United Church of Christ in the Philippines (UCCP), a Global Ministries partner.
Our delegation was assigned two important tasks. First, to complete official documentations of human right abuses in order to create an official report for Karapatan (a human rights NGO) so they can carry the cases into the legal system. Second, to carry the stories home to our own faith communities to inform people of the situation our Filipino brothers and sisters face and, thereby, to strengthen our solidarity with faith partners in the Philippines.
Under the new Marcos II administration, the rampant human rights violations that began under the Duterte administration (2016-2022) have continued. Additionally, the economic hardship and crushing poverty experienced by many Filipino families has only worsened as the global economic crisis has caused inflationary prices while ongoing natural disasters continue to ravage the Philippines. Human rights violations are outrageously common as is police and government surveillance. We were quite aware that we were being photographed now and then in spite of the incredibly effective security measures of our hosts. The stories that we heard and documented were heart wrenching.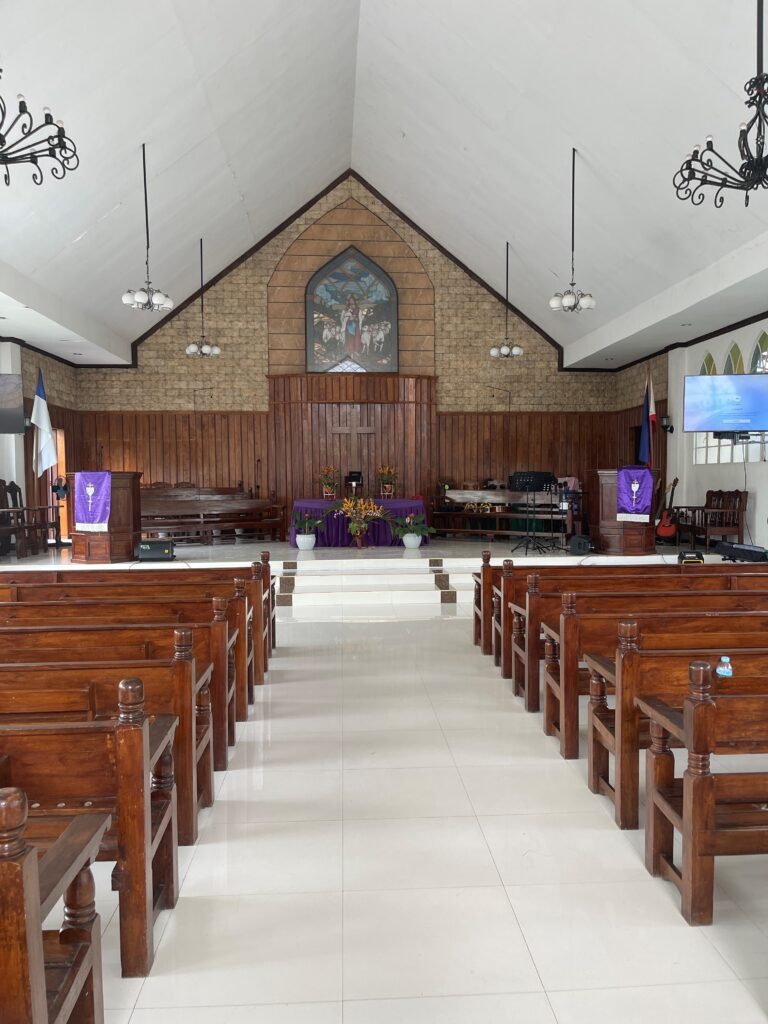 In Eastern Visayas, our team had the opportunity to meet with faith leaders, frontline community members, farmers, union representatives, and lawyers to verify and document human rights abuses being committed under the Marcos II administration. The people we interviewed had no other avenue to get their stories into the legal system. Many were afraid even to share with us. Those exposing the cruelty and indifference of the administration in the face of this hardship, including faith leaders, have also been intimidated and targeted with arrest and even death.
The four teams together interviewed more than one hundred people. When we returned to Manila, we worked for three days to write official, detailed reports of each interview. We presented our reports to leaders of ICHRP, NCCP, and UCCP with an excellent Q&A session which augmented and clarified some of the information we gathered.
The United Church of Christ in the Philippines stands in the path of the Philippine state forces as they serve the Filipino people in the name of Christ. In the words of a local Bishop, "We are being attacked because of the denouncement of the worsening of human rights violations. We are just articulating the prophetic ministry of the church and call the state to protect the people and not become an enemy to them. We are not afraid of the attacks. In the name of Christ and in the name of UCCP we strongly denounce all forms of human rights violations. Blessed are those who are persecuted in my name. Thank you for your solidarity."