Pray with Germany, November 7, 2021
Lectionary Selection: Ruth 3:1-5; 4:13-17
Prayers for Germany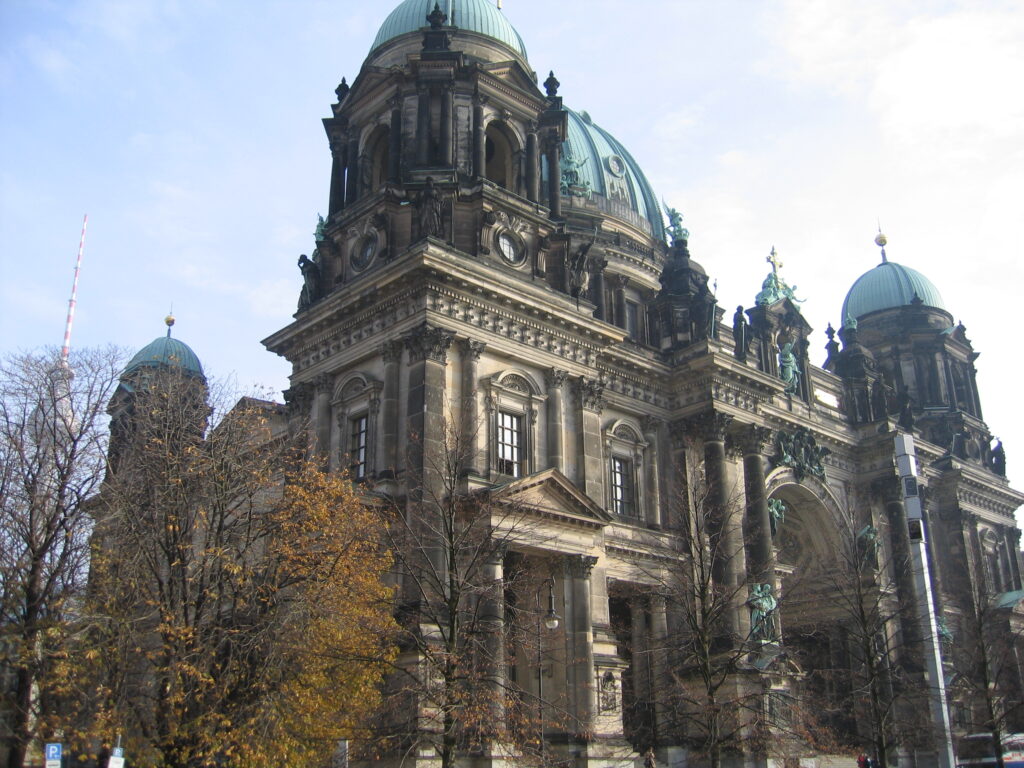 On October 3, as the Bergkirche – the Evangelical Church in Wiesbaden – celebrated Erntedankfest (Harvest Thanksgiving), it also recognized the final day of an art installation entitled Die Anderen (the others). As such, this season of thanksgiving has been focused on how we might be inspired by our gratitude to respond to the needs of others. As the world continues to suffer from the COVID pandemic and a new influx of refugees, we seek to be attuned to how we can support communities in finding God's peace within and without. And so we pray together…
Gracious God, during this time of thanksgiving, we ask you to open our eyes to the blessings we have received and to soften our hearts to the needs of others. We pray that we enter the Christmas season with generous hearts, finding more joy in giving than receiving. Guide the leaders of the world to remember the needs of the lowly. Move your people to be agents of your love wherever it is needed. Work in us and through us to bring your kingdom to life. Amen.
Mission Stewardship Moment from Germany
The lectionary selection from Ruth tells of a woman who found her place in a foreign land. At the English Community Outreach Project, we create a space for English speakers to find their place as they are reminded of God's presence in their native tongue. Wiesbaden, Germany is home to many English-speaking ex-pats, including a large U.S. military community. The English Outreach seeks to be a haven for these individuals as we bridge the divide between the American and German church experiences. Unlike many churches in Germany, the English Outreach is not funded by tax revenue. Therefore, this ministry is only possible through the partnership with the Evangelical Church of Hesse-Nassau through Global Ministries of the Christian Church (Disciples of Christ) and United Church of Christ, and the generosity of those who believe in our mission. Thank you for your ongoing support through your prayers and your financial donations.
Prayer and Mission Moment by Hannah Cranbury
Global Ministries Mission Co-worker in Germany:
Hannah Cranbury serves with the Evangelical Church of Hesse-Nassau, Germany. Her appointment is made possible by gifts to the Disciples Mission Fund, Our Church's Wider Mission, WOC, and your special gifts.