Pray with Lebanon, October 24, 2021
Lectionary Selection: Mark 10:46-52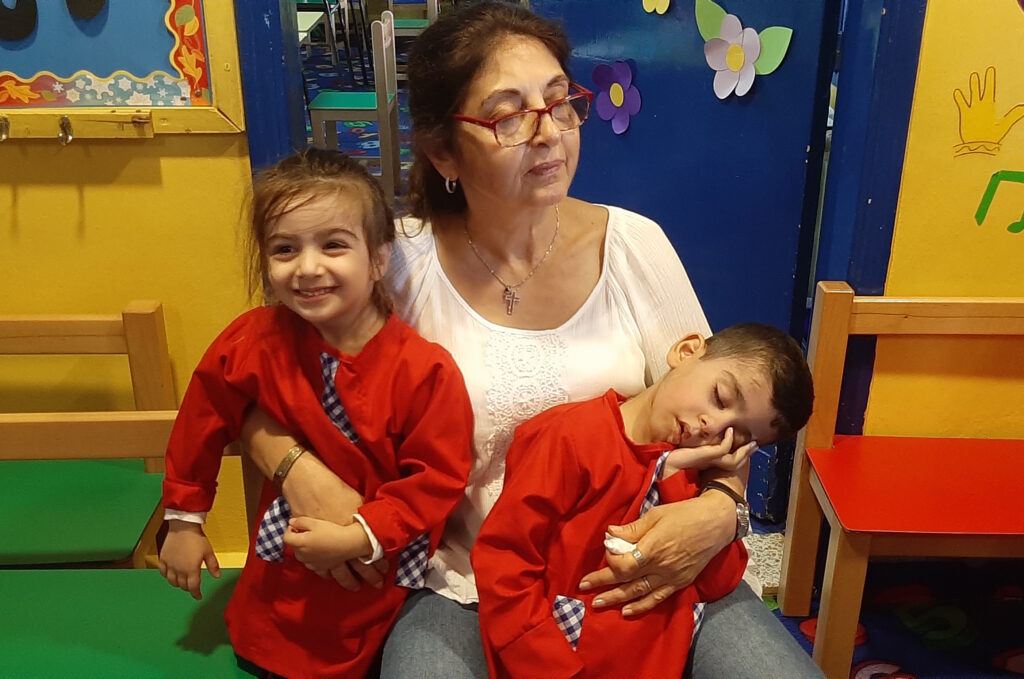 Prayers for Lebanon
God of love and mercy, we come to you with our prayers of thanksgiving and praise. You are the everlasting God, the Creator of the ends of the earth. You do not grow tired or weary, and your understanding no one can fathom. (Isaiah 40:28).
As we praise your name, we thank you for your gift of grace, which you give abundantly and freely. We pray because we know you hear us and love us in all circumstances.
Dear Jesus, we confidently stand before you and lift the country and people of Lebanon, asking that you have mercy on them, as you did to Bartimaeus.
With faith and conviction, we call upon your sovereign name and ask that you rescue them from their difficulties and sufferings that have been going on for such a long time. There doesn't seem to be an end to their suffering. We pray that you remove all the obstacles that have stood in the way of their living in peace and wholeness in their own homeland.
Many rebuke the plea of the people, yet they continue to insistently cry for help. You are the only one who can silence those who rebuke them. You are the only one through whom we can see a miracle.
The people of Lebanon have been waiting for your miracle. They have been stripped of their dignity and rights to a normal life. We pray that you restore them physically, emotionally, and spiritually; we pray that they will see their encouragement in you.
In the name of our Healer and Hope, Jesus Christ, we pray. Amen.
Mission Stewardship Moment from Lebanon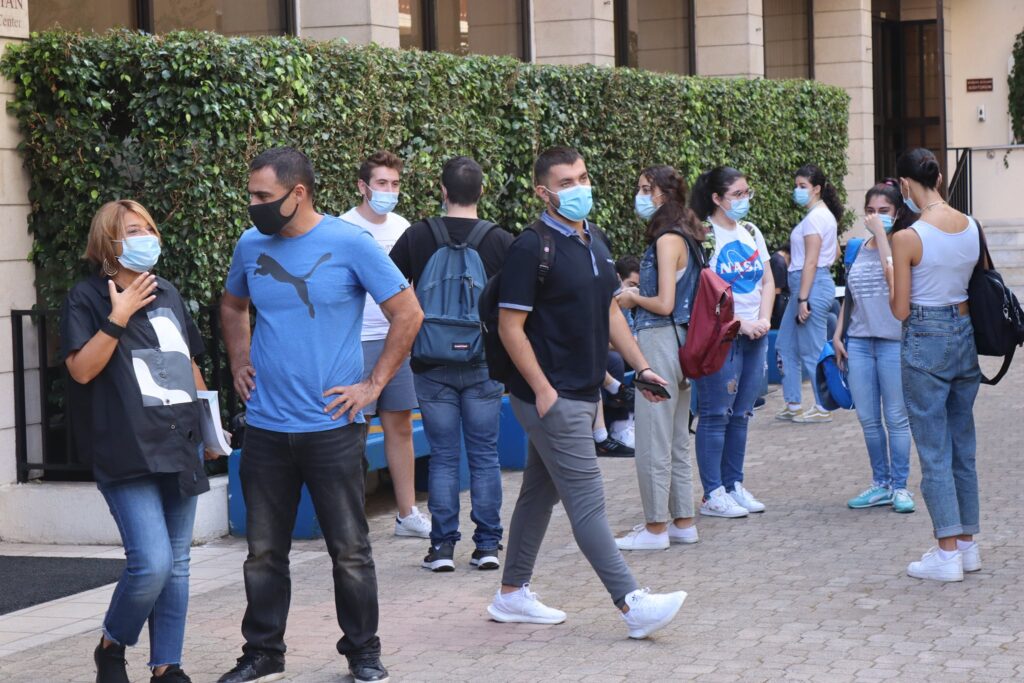 Although a new prime minister and cabinet were named in August of this year, a year after the devastating explosion of August 4, 2020, the challenges faced by the people of Lebanon continue with no relief in sight. Electricity continues to be rationed at 2 hours a day. The currency, which stabilized at one-tenth of its previous value, has not been met by a reduction in the cost of basic goods and services. The criminal investigation into the 2020 port blast has been halted by the government once more, giving the people of Lebanon little encouragement of seeing justice served.
Haigazian University began its 2021-2022 academic year at the end of August online, continuing with the challenges and restrictions of COVID-19, lack of access to fuel, and many other struggles. It has provided faculty, staff, and students with vaccinations, and the administration is diligently working on progressing to on-campus instruction.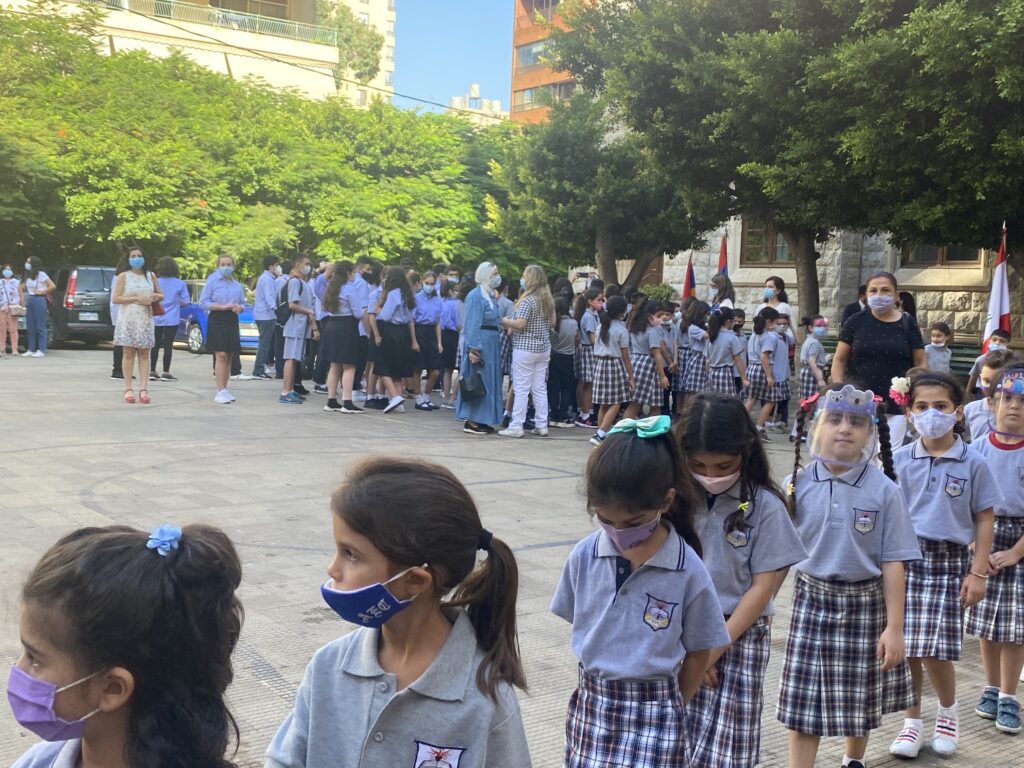 Following the strict protocols of health and safety regulations, the United Church of Christ's and Disciples of Christ's partner denomination, the Union of the Armenian Evangelical Churches in the Near East (UAECNE), also opened the doors of their high schools to their students for a new academic year. In many of these schools, classrooms have been renovated following the August 4 explosion of last year through generous donations from many around the world, providing more modern facilities to an economically weak population.
We wish the administrations of all schools to continue with determination to complete a more stable school year than the past one. In the face of all of these challenges, we pray for God's intervention in bringing hope and a future to his beloved children in Lebanon. We pray for all hearts to be filled with determination and trust in the God who hears the voice of the silenced.
Prayer and Mission Moment by Maria Bakalian
Mission Partners in Lebanon
Global Ministries Mission Co-worker in Lebanon:
Nishan and Maria Bakalian serve with the Union of Armenian Evangelical Churches in Lebanon. Their appointments are made possible by your gifts to Disciples Mission Fund, Our Church's Wider Mission, and your special gifts.
Make a gift that supports the work of Nishan and Maria Bakalian