Pray with Hong Kong Sunday, September 22, 2019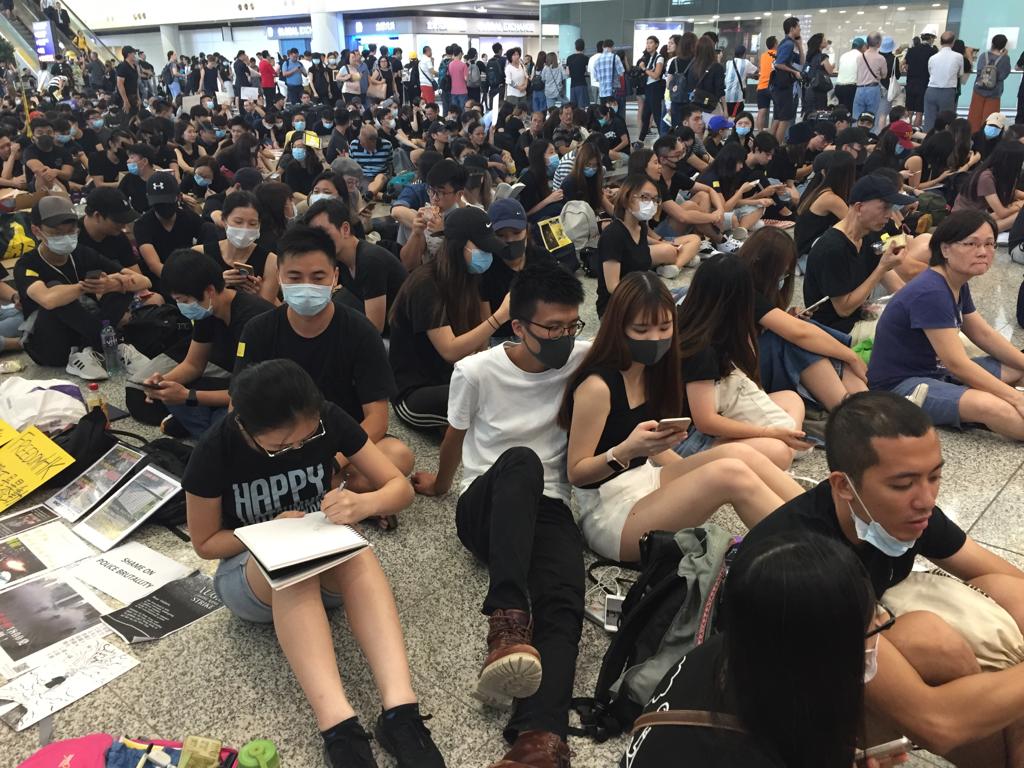 Lectionary Selection:  Luke 16:1-13
Prayers for Hong Kong:  
O God, we know one day each of us must stand before you to give an accounting of our lives. How did we manage the responsibilities you entrusted to us? How did we handle the resources you placed in our hands? What did we give back to you in return for all you have given us? Whether we have little or much, may we be faithful in all things. O Lord, during this time of protest and unrest in Hong Kong, pour out your grace and wisdom on both sides of the political divide. Help everyone to seek the common good, rather than insist on their own way. Open their hearts and minds to find a peaceful resolution to the conflict and a just outcome for the city's seven million residents. In the midst of the anger, fear, and exhaustion, show us the way forward. For truly, we cannot serve two masters. Only you God are worthy of our total devotion. Only you God can provide eternal answers for our earthly troubles. May we put our trust and hope in you alone as we serve all your people in the name of Jesus Christ, in whose name we pray. Amen.
Mission Stewardship Moment from Hong Kong: 
The ongoing political turmoil since early June over a proposed extradition bill in Hong Kong has rocked the city. Every weekend, there have been massive protests in different parts of the city. Often, the protests began peacefully but ended with violent confrontations between a small group of demonstrators and the police force. Other actions, such as blocking roads and public transport during the week by black-clad protesters, have resulted in more conflicts, more tear gas, more arrests, more retaliatory measures. The many young people involved passionately believe they are fighting for the freedom and future of Hong Kong. "When will this all end?" we may ask. But the more pressing question is "How will this all end?" During these months, the Church has been active in promoting peace, non-violence, and dialogue. While there are Christians on both sides of the political divide, churches have opened their doors to anyone needing rest, a bathroom, food or drink, and emotional support. Prayer meetings in churches and on the streets have sought to make Christ's presence visible to all. On the evening of Friday, September 6, the Hong Kong Christian Council together with the Catholic Diocese organized churches in all 18 districts to hold prayer meetings under the theme, "Pray for Hong Kong: Reconciliation, Healing, A Way Out." Please join us in prayer for all God's people to find the way out through the gospel message of Christ's sacrificial love and the power of the God's Holy Spirit.
Prayer and Mission Moment by Judy Chan
Mission Partners in Hong Kong:
More information on Hong Kong:https://www.globalministries.org/hong_kong
Global Ministries Mission Co-worker in Hong Kong:
Judy Chan serves with the Hong Kong Christian Council. Her appointment is made possible by your gifts to Disciples Mission Fund, Our Church's Wider Mission, and your special gifts.