Pray with Lesotho Sunday, September 1, 2019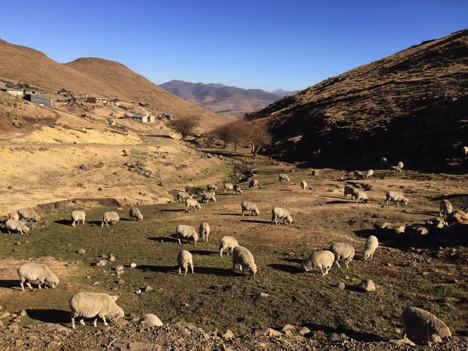 Lectionary Selection: Luke 14:1, 7-14
Prayers for Lesotho: 
O God, we pray for Lesotho, a country that holds both spectacular beauty and stark challenges within its borders.
We are grateful for the magnificence of the mountains and the alluring austerity of the lowlands in mid-winter. We thank you for the richness and goodness of life lived, from the chaotic hustle and bustle of marketplaces to the isolation and solitude of expansive grazing lands. We are grateful for your presence in us and among us.
We pray for farmers who painstakingly wait months for rain to fall so that they can plant their crops. We pray for herd boys, as young as four years old, who spend days alone with their sheep on high, sunny, windswept mountain slopes. We pray for pregnant women who travel from remote villages to reside among strangers at hospitals for weeks before their babies are born. We pray for men who leave their loved ones for months at a time to labor in the dangerous mines of South Africa. We pray for laborers who make the heavy choice to leave their beloved homeplaces in order to seek better economic opportunities in lowland cities. We pray for those who have too many funerals to attend on the same Saturday, who must choose which loved-one's burial they witness.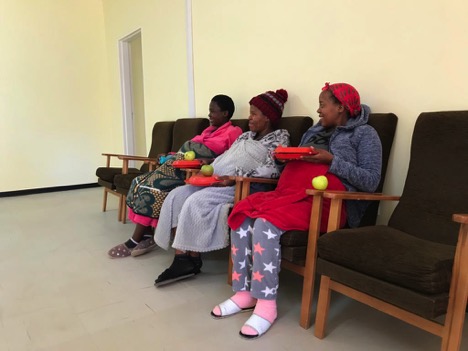 In this time of political unrest, we pray for government leaders, that there will be an end to warring party factions, instability, and corruption. We pray for wise and honest leadership that will direct Lesotho toward justice, prosperity, and peace.
We pray for the Lesotho Evangelical Church in Southern Africa (LECSA) as it seeks to live out God's call to minister to the poor and marginalized. Give them vision as they prepare for their annual Pilgrimage of Peace and Justice in October. Guide them in developing new ways of communicating their Strategic Plan. Watch over those involved in the implementation of church projects from the completion of church halls and pastors houses to the delivery of furniture and toilets to schools that need them, to the improvement of spaces for waiting mothers at health institutions.
We pray for justice, that all people are invited to the table, that all are welcomed and honored.
Amen.
Mission Stewardship Moment from Lesotho: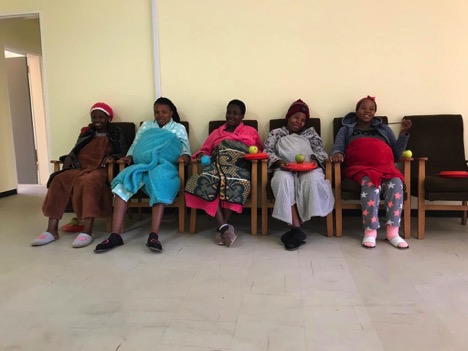 LECSA is making an effort to improve the facilities for pregnant mothers at its three health institutions: Scott Hospital, Tebellong Hospital, and Mohlanapeng Health Centre. Due to Lesotho's incredibly mountainous terrain, many people live in remote villages hours and sometimes a day's walk from the nearest health clinic. For this reason, expecting mothers will make the journey from their mountain villages to the nearest hospital or health centre weeks or even months before their babies are due. The practice of maintaining Waiting Mothers' Residences at LECSA Health Facilities to house these women in the late stages of their pregnancies is one of the major efforts to decrease the number of maternal and infant deaths. (The photos included are of a new Waiting Mothers' Lodge at Scott Hospital in Morija, which was recently completed through the support of an organization called CEVAA).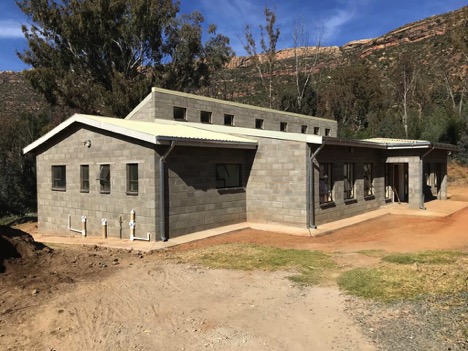 Global Ministries is currently helping fund the construction of a new Waiting Mothers' Shelter at Mohlanapeng Health Centre (MHC), located in the mountainous region of Thaba-Tseka. MHC opened in 1945 and serves over 14 villages, approximately 8,000 people. Due to lack of space, pregnant mothers are presently being housed in the health centre's postnatal ward, which makes the ward over-crowded and exposes the women who stay there post-delivery to greater health risks. The new shelter will provide a separate space to accommodate expecting mothers.
Thankfully, Waiting Mothers' Residences are highly subsidized by the government, which means that no one is turned away from these shelters for financial reasons. All are welcome. The spaces are not fancy – they tend to be dormitory-style rooms with three to seven beds per room and include a common bathroom facility. While staying at the lodge, the women are provided with three meals a day. The mothers that we have met while visiting these shelters seem both grateful and relieved: grateful for a place to rest in the late stages of their pregnancy and relieved to be close to medical facilities where they can receive quality care as they bring new life into the world.
Prayer and Mission Moment by Danielle Murry-Knowles
Mission Partners in Lesotho:
More information on Lesotho: https://www.globalministries.org/lesotho
Global Ministries Mission Co-worker in Lesotho:
Danielle Murry-Knowles serves with the Lesotho Evangelical Church. Her appointment is made possible by your gifts to Disciples Mission Fund, Our Church's Wider Mission, and your special gifts.