Responding in Love
On January 12, 2020, after 43 years since its last eruption (1977), the Taal volcano erupted. An Alert Level 4 was issued and residents within a 14-kilometer radius were ordered to evacuate. This affected towns surrounding the volcano in the province of Batangas and about 459,300 people.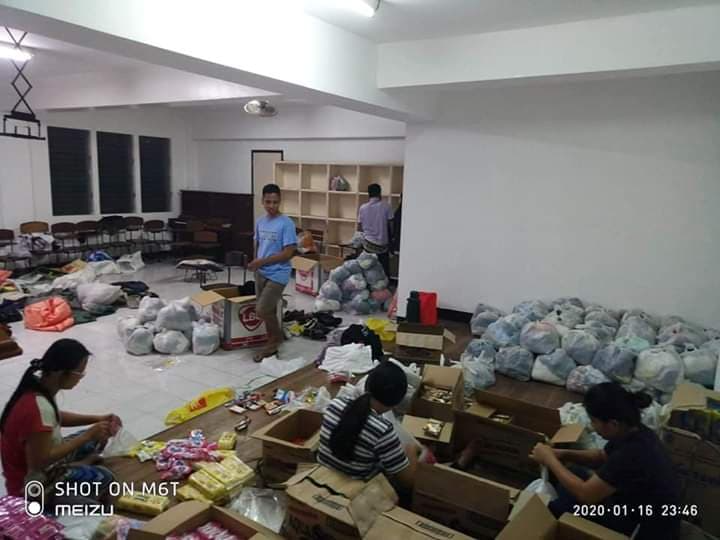 Some of the towns that were covered by ashfall (Talisay, San Nicolas, and Agoncillo) were on lockdown. With the wind blowing, ashfall from the volcanic eruption went beyond the 14-kilometer radius to the cities in the metro Manila area. Ashfall covered the roads and flights from and into the Ninoy Aquino International Airport were affected. Commercial establishments in the tourist City of Tagaytay were closed for several days. The Philippine government declared no classes in the areas affected by the volcanic eruption. This included the City of Dasmariñas in which our school, Union Theological Seminary (UTS), is located. Two provinces, Batangas and Cavite, declared a state of calamity.
In response to the calamity, about 300 evacuation centers were established and other places were designated as drop off centers for relief goods. Union Theological Seminary was one of the designated drop-off centers. The United Church of Christ in the Philippines (UCCP), through its churches in the neighboring areas that were not directly affected, joined in the relief operation. While the eruption has ended, rebuilding the lives of those who have been directly affected by the eruption of the scenic Taal volcano continues and is expected to take much longer.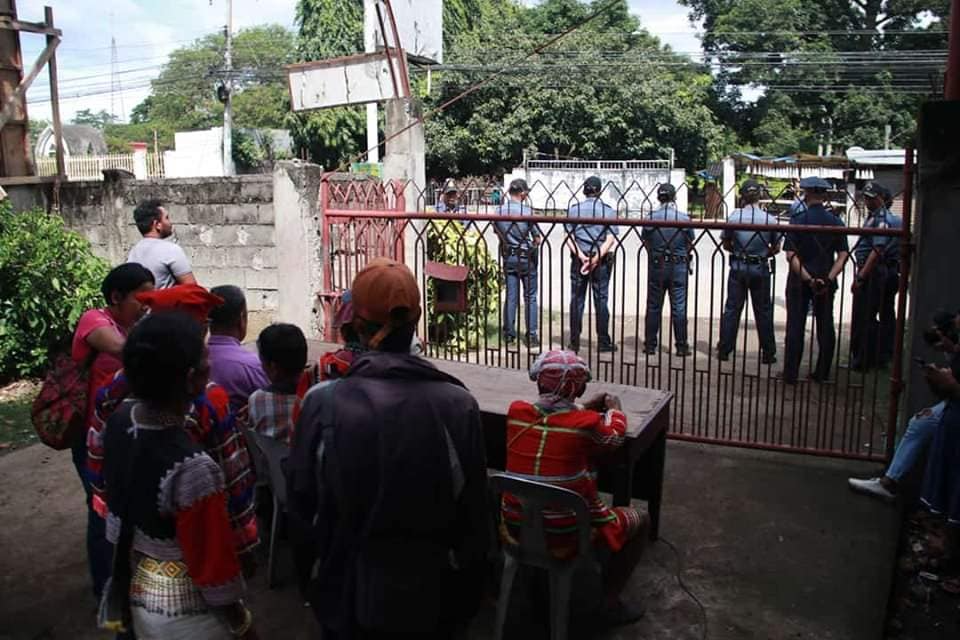 On the morning of January 25, 2020, members of Alamara (a paramilitary group used by the military to counter indigenous peoples), hacked their way into Haran, a jurisdiction area office space of the United Church of Christ in the Philippines (UCCP). Haran's compound has also served as a sanctuary or evacuation center for the forcibly displaced 500 indigenous Lumad people. They have been forced out of their villages due to militarization, especially in areas where extractive industries are present (mines, dams, etc.). With bolos and wire cutters, the paramilitary group destroyed Haran's barbed fences and the gate of the compound.
The United Church of Christ in the Philippines, with the support of ecumenical bodies and NGOs, stood firm and demanded an apology for this harassment from the military. It stood firm on its commitment to stand as shepherds of God's people especially in a time of persecution, for this is the way of the crucified Christ.
In Christ's service,
Eleazar S. Fernandez
Eleazar Fernandez serves with the United Church of Christ in the Philippines. His appointment is made possible by your gifts to Disciples Mission Fund, Our Church's Wider Mission, and your special gifts.
Make a gift that supports the work of Eleazar Fernandez