Responding to COVID in Kenya
Dear Friends,
Warm greetings from the Orgnization of African Instituted Churches ( OAIC) in Nairobi, Kenya.
I rejoice in God for blessing me with wonderful people with whom we partner.
During this time where the world's powers are confused, everyone is scampreing for safety, the economy and schools are shut down, offices and streets are deserted. God put in my heart during this season, the biblical passage of  Psalm 23:1 "The Lord is my shepherd, I lack nothing."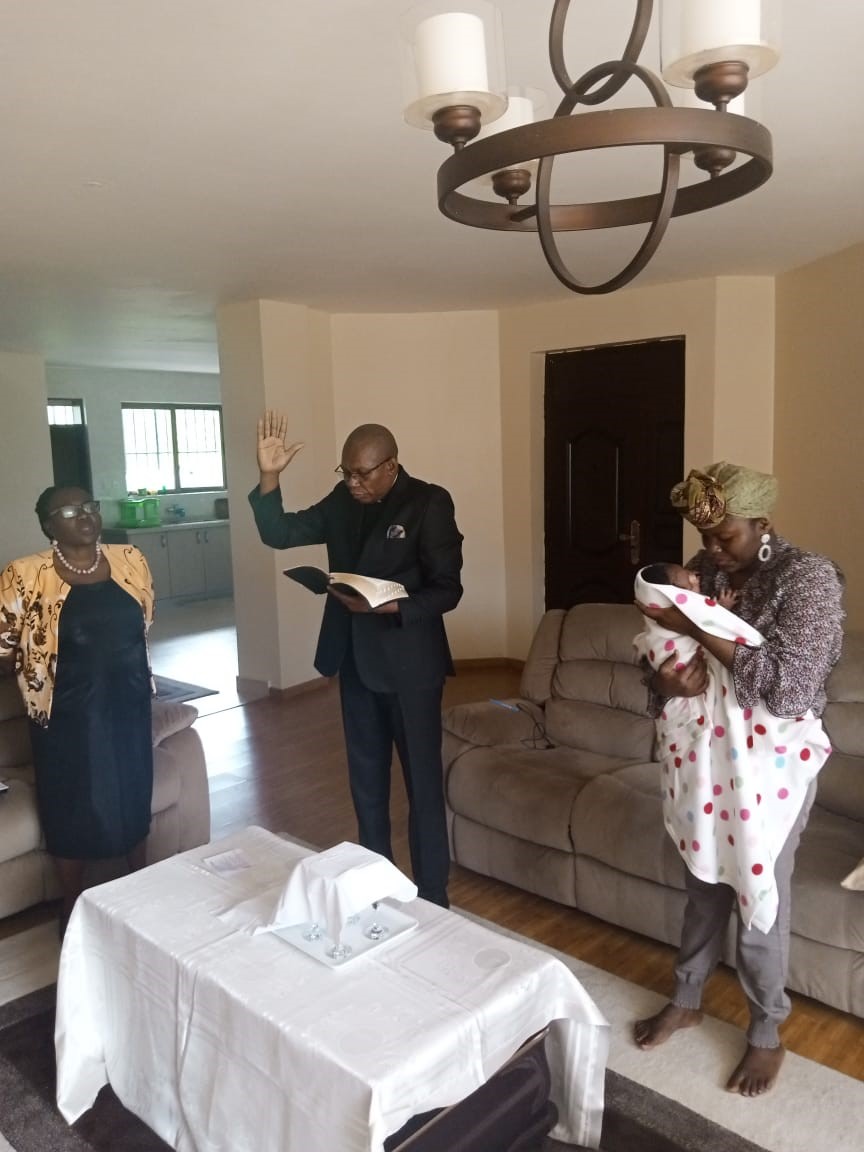 For the Christian life, Psalm 23 contains precious encouragement; it is the expression of a soul that lives near the Lord, who enjoys his goodness, his care, but who, above all, discerns the donor through his gifts.
I learned one lesson throught the lockdown, that COVID-19 is a disease that has shaken the world, but beyond its negative aspects, it came to help us understand that nobody has authority over nature; that human life is very fragile; that wealth has no power over death; and that the leaders of our states are limited. 
My family is doing great by God´s grace and we praise him because our last daughter gave birth to a wonderful baby girl named Abigael. During our lockdown, God helped us have Sunday services all those days in our house with Holy Communion every Sunday and the words of God even when churches were shut down.
Covid-19 has been declared a pandemic by the World Health Organization (WHO). The OAIC Secretariat communicated with the regional leaders as soon as the WHO made the annoucement. Our message is that we are seeking as African Instituted Churches, in our uniqueness, to have a common response, even if we live in different regions of Africa.
People ask the question: why should churches get involved in the fight against Covid-19 when there are many other health problems that lead to disease and hence death? Certainly, Covid-19 is a viral infection. But, it is not a disease like all the others. Covid-19 raises complex questions of a social, economic, cultural, ethical, theological order and even security. At OAIC, healing is at the center of our ministry. We are bringing a healing message at this time. Praying and providing the scientific information available in our possession. We are working to re-examine any theologies or beliefs that can lead to the denial of the disease. As we trust God for healing, and we are also referring suspected cases to the health authorities for testing.
The statistics on the Covid-19 pandemic in Kenya, given by Health Cabinet Secretary Mutahi Kagwe, show the infection rate is increasing day by day, and poverty is both a cause and a consequence. People are tired of staying home. Many people are now leaving their homes for their workstations. Poverty facilitates the transmission of Covid-19, makes access to adequate treatment impossible, accelerates death and accentuates the social impact of the pandemic. OAIC is providing the information that will lead to prevention and care and our response to the COVID-19 pandemic includes the "stay at home and save lives" and social distancing declarations from public health officials. However, those recommendations may be harder on certain populations, like some areas surrounding Nairobi who pleople don't have homes and marginalized communities. We are trying to raise those cases to the forefront as well as the vulnerabilities of all people.
Brigitte Eale serves with the Organization of African Instituted Churches (OAIC) in Kenya. Her appointment is made possible by gifts to Disciples Mission Fund, Our Church's Wider Mission, and your special gifts.