Shoulder to Shoulder in Solidarity, in response to "Punish a Muslim Day"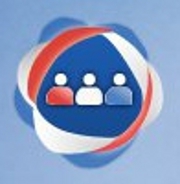 We are alarmed by the recent wave of anti-Muslim flyers, promoting "Punish a Muslim Day" on April 3, that have raised fears in several US cities and on social media, after they originally surfaced in London. We stand in solidarity with our Muslim neighbors against any and all acts of hate speech and violence, and reiterate the commitment of religious groups from across the spectrum to working together for inclusive and respectful communities.
Hate has no home in the United States, and no one should fear for their safety because of how they look, where they come from, or how they pray. Together, we must work to uphold our national ideals of dignity, equality, and religious freedom for all.
Shoulder to Shoulder is comprised of the following member organizations:
American Baptist Churches USA
The Arab American Institute
Christian Church (Disciples of Christ)
Christian Reformed Church of North America
Church of the Brethren
Church World Service
Cooperative Baptist Fellowship
The Episcopal Church
Evangelical Lutheran Church in America
Faith in Public Life
Friends Committee on National Legislation
The Foundation for Ethnic Understanding
General Board of Church and Society
HIAS
Interfaith Alliance
Islamic Society of North America
Jewish Council on Public Affairs
Jewish Theological Seminary
National Council of Churches of Christ in the USA
National Religious Campaign Against Torture
New Evangelical Partnership for the Common Good
Peace Catalyst International
Presbyterian Church (USA)
Progressive National Baptist Convention
Reconstructionist Rabbinical College
Reformed Church in America (RCA)
Religious Action Center of Reform Judaism
Sisters of Mercy
Sojourners
T'ruah: The Rabbinic Call for Human Rights
Unitarian Universalist Association of Congregations
United Church of Christ
United States Conference of Catholic Bishops
Universal Muslim Association Of America