Shoulder to Shoulder launches new Consultative Circle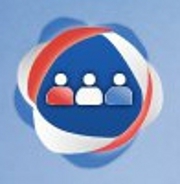 Over the past decade of its existence, Shoulder to Shoulder [of which the Christian Church (Disciples of Christ) and United Church of Christ are founding members] has developed and maintained close relationships with Muslim, Arab, Sikh, and South Asian (MASA) organizations and individuals, many of whom we have consulted regularly when making programmatic and policy decisions. We are now proud to announce the formation of a new Consultative Circle to formally reflect the importance of input from those most directly impacted by anti-Muslim bias.
Reflecting on the importance of this launch, Executive Director Catherine Orsborn stated:
"We believe that to be a strong ally, we must be deeply and regularly engaged in conversation with MASA partners in a way that shapes our work. This Consultative Circle brings together a group of individuals who represent some of the vast diversity found with communities directly impacted by anti-Muslim bias. This group includes activists, professors, medical doctors, nonprofit leaders, and other professionals, each of whom brings a different experience of and perspective on the broader issue of anti-Muslim discrimination and violence. We are so thrilled to be joined by such an esteemed group of people who are committed to partnering with us in this work."
Please click here to read the full statement, including the members of the inaugural Consultative Circle.