Shoulder to Shoulder Webinar: Faith Over Fear": Addressing Myths and Misperceptions about Muslims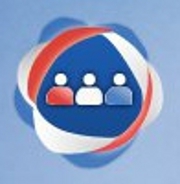 Please join Shoulder to Shoulder and partners, Guthrie Graves-Fitzsimmons with ReThink Media, Aneelah Afzali with the The American Muslim Empowerment Network at the Muslim Association of Puget Sound (MAPS-AMEN), Arsalan Bukhari with the Council of American Islamic Relations and Rev. Terry Kyllo from Neighbors in Faith for a special summer webinar on Thursday, August 9 at 1 pm ET/10 am PT, in the "Faith Over Fear" Webinar Series.
The specific topic of this webinar is, "Messaging: Addressing Myths and Misperceptions about Islam and Muslims in your congregations and communities."
Please click here to register for the webinar.
Founded in 2010, The Shoulder to Shoulder Campaign is an interfaith coalition of local, regional, and national organizations who are committed to educating, equipping, and mobilizing faith communities to end anti-Muslim bigotry in the United States.  The Christian Church (Disciples of Christ) and United Church of Christ are charter members of the Campaign.