Sri Lankan Students Graduate from Eden and Princeton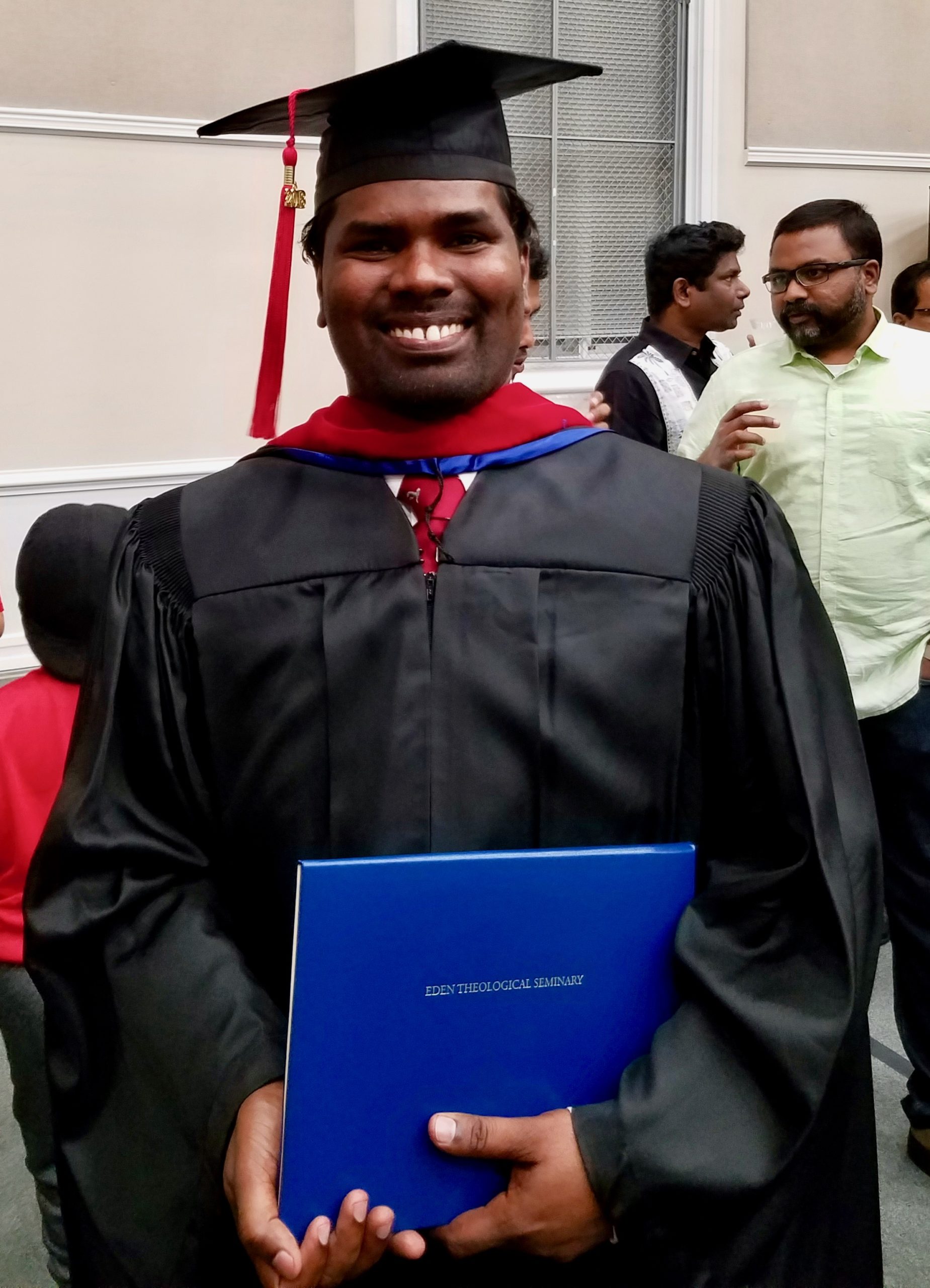 Two ordained ministers from Global Ministries' partner, the Church of American Ceylon Mission (CACM) in Sri Lanka, have graduated from US seminaries. Mani Luke John and from Eden Theological Seminary in St. Louis with a Master of Theological Studies degree and Kamal Akumar from Princeton Theological Seminary in New Jersey with a Master of Theology degree.
Luke looks forward to working as a pastor in Kilinochi, Sri Lanka while also serving as the minister in charge of youth formation and teaching part time at Christian Theological Seminary (CTS), Chunnakkam.
Kamal plans to work in a parish back home and also teach at CTS.
Global Ministries is very proud of the academic performance of these young men and the contributions they have made to their academic communities. Jude Sutharshan, Rohaan Premaranjan, and Anthony Suthakar from CACM have graduated in the recent past. David Nirushikan will continue one more year at Eden to finish his Master of Theological Studies course. Meanwhile, two others – Biyoora and Selvakumar are pursuing their M.Div studies at United Theological Seminary in Manila, Philippines.
Global Ministries is proud of these young men and woman who are preparing themselves to a ministry of witnessing to the transforming power of the gospel in the war-torn areas of Sri Lanka. Since 2005, CACM, an heir of the 200-year-old American Ceylon Mission, has made a name for itself through its courageous stand for truth, honesty and justice.