Statement by the YWCA of Palestine on International Youth Day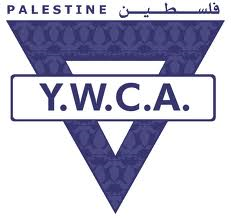 The YWCA of Palestine Launches its Training Manuals on UNSCR 2250 in Celebration of International Youth Day
In line with our belief that youth are the agents of change and that they play an important role in the process of social development, the YWCA of Palestine celebrates the annual International Youth Day. The YWCA of Palestine strives to create a better reality and a brighter future for young people, especially young women, by giving them the needed opportunities and support to overcome their challenges. We believe that youth are the present and the future!
Although youth comprise 23% of the population in Palestine [1], they don't get their fair share of resources and opportunities nor are they represented in the decision-making processes. The youth unemployment rate in Palestine is high and increasing overtime reaching 40% in 2019 according to the Trading Economics.[2] More than half of the youth graduates are unemployed.[3] With the coronavirus pandemic, the situation of youth in Palestine is deteriorating as businesses and organizations have been hit hard and many employers have been forced to cut pay and lay off some employees leading to a great number of families losing their only source of income. The resulting lockdown has also led to an increase in violence within the Palestinian society, especially against women and young women, and has affected the psychological state of people, especially youth.
The YWCA of Palestine aims to empower young people to take an active role in their communities and deepen their understanding of their rights, social, economic and political. For this purpose, we work to educate them about UNSCR 2250 on Youth, Peace and Security, which sheds light on the importance of youth participation in building a sustainable future that promotes justice, respect, and security.
Following our international youth conference "Youth Participate and Youth Decide: Towards Freedom and Justice" convened in 2018, the YWCA of Palestine had embarked on producing a number of training manuals around the resolution. The manuals aim to engage young people in the implementation of the resolution in Palestine by providing them with the necessary tools and resources. Through the manuals, young people will learn more about the resolution, its implementation strategies and the best ways to educate other youth about it.
On this day, we launch the manuals, which will also be available in English so all youth and organizations  working with youth can benefit from them. The YWCA of Palestine is organizing a Zoom youth discussion around the manuals and more details will be shared soon. A huge thank you to everyone who has contributed to the production of the manuals.
 
Happy International Youth Day to all young people out there!
_________________________________________________________ 
Sources:
[1][3] Palestinian Central Bureau of Statistics, (2019) The Situation of the Youth in the Palestinian Society [Press release]. 12 August. Available here.
 
[2] The Trading Economics, "Palestine Youth Unemployment", (n.d). Available here.