Statement on the re-opening of the Church of the Holy Sepulchre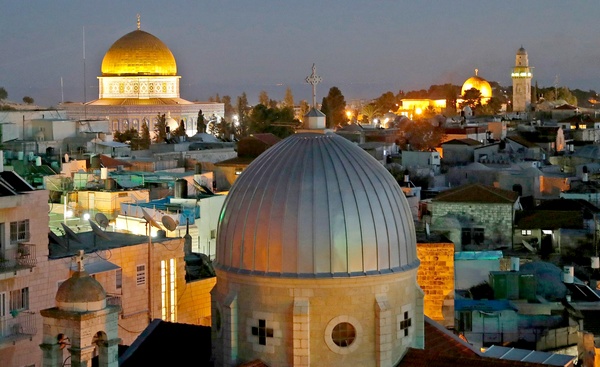 Today, the Heads of Churches in Jerusalem issued this statement, in which they announced that the Church of the Holy Sepulchre would reopen:
We, the heads of Churches in charge of the Holy Sepulchre and the Status Quo governing the various Christian Holy Sites in Jerusalem – the Greek Orthodox Patriarchate, the Custody of the Holy Land and the Armenian Patriarchate – give thanks to God for the statement released earlier today by Prime Minister Netanyahu and offer our gratitude to all those who have worked tirelessly to uphold the Christian presence in Jerusalem and to defend the Status Quo.
After the constructive intervention of the Prime Minister, The Churches look forward to engage with Minister Hanegbi, and with all those who love Jerusalem to ensure that Our Holy City, where our Christian presence continues to face challenges, remains a place where the three Monotheistic faiths may live and thrive together.
Following these recent developments we hereby announce that the Church of the Holy Sepulcher, that is the site of the crucifixion of Our Lord and also of His Resurrection, will be reopened to the pilgrims tomorrow, February 28th, 2018 at 4.00 AM
THEOPHILOS III                    FRANCESCO PATTON                    NOURHAN MANOUGIAN
Patriarch of Jerusalem         Custos of the Holy Land              Armenian Patriarch of Jerusalem
Update, Feb. 28: Churches for Middle East Peace issued this statement following the re-opening of the Church of the Holy Sepulcre.
Update: March 2: Anglican News report, "Jerusalem's churches wait to hear details of Israeli PM's tax and land announcement"