Thanksgiving in Japan
Although I ate many and varied dishes during my stay, my hosts in Japan had never heard of kotsudan. According to Dave Barry it's a dish made with dates although I suspect he got the name wrong. One of my favorite Japanese dishes was lamb grilled in the style of the Hokkaido Islanders. I watched my friends cook the lamb with cabbage and shallots on a small square grill on their living room table.
My friends, Nobi and Naoko, grew up on different islands off the coast of the biggest island, Honshu, where Tokyo and most of the other cities we hear about are located. Sapporo, where the Winter Olympics were held, is on Hokkaido. That's where Nobi's mother still lives and where he learned to cook lamb. I was reminded often during my visit that Japan is a nation of islands with regional food specialties on many of the islands. So much for the common perception of Japan as a homogeneous culture.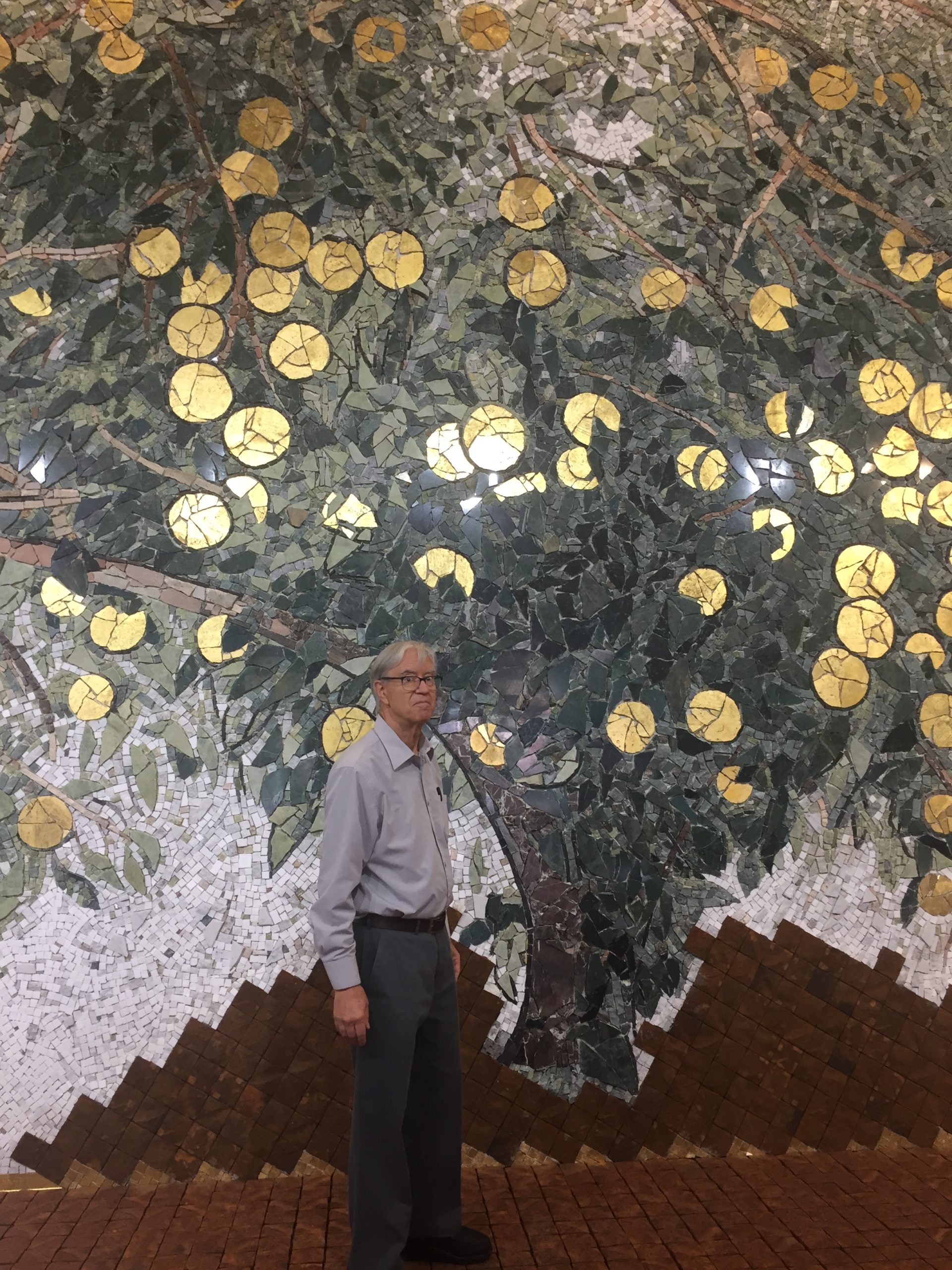 It's a wonder now to me that a nation of so many islands stretching for miles in the Pacific Ocean is united at all. United and the third largest economy in the world after losing so much of its infrastructure in the Second World War. Even more of a wonder though is the fact it has to date remained opposed to military expansion beyond its "self-defense force".
Near Japan are China, Russia and Korea, all former adversaries the Japanese have battled at some time in the recent past. Yet the Japanese remain loyal to the "peace constitution" written during the U.S. occupation following the War. While the Japanese Navy has just launched its first aircraft carrier, announced in this morning's Kansas City Star, controversy rages over such increases of Japanese military spending.
Tokyo must be one of the safest urban areas in the world. In the sprawling megalopolis of 30 million people you see people at a McDonalds leave their cell phone or a purse on a chair to save it. There are very few guns and the one major act of terrorism in the country was a sarin gas attack.
The big national news when I visited spotlighted the arrest of the Brazilian President of Nissan Renault Motors. Japan's Ministry of Justice charged with income tax evasion the man who formerly was hailed as the executive who saved Nissan Motors from bankruptcy. He's now in jail with his lawyers claiming mistreatment by prison authorities. Coverage of his arrest repeatedly listed the residences in three different countries he had purchased with corporate funds without informing the Japanese Government. This level of ostentatious consumption and greed violates an important principle of Japanese corporate culture. By law, the chief executive must not receive more than thirty times the salary of the corporation's average worker.
Christmas was coming proclaimed the lighted tree and carols for the muzak in my hotel lobby. The major shopping streets featured displays of seasonal lighting with the year round lights as background. Christmas was clearly annually celebrated in Japan but what did it mean to a population reported to be 99 % Buddhist and Shinto?
My colleagues at Church World Service Japan helped me understand better. Four of the five staff members are non Christian. All professed deep appreciation for affiliation with an international aid organization, my former employer Church World Service US, committed since 1946 to helping persons in dire need regardless of religious background or belief. They spoke about being welcomed by CWS affiliated Muslim staff in places like Pakistan and Indonesia. And we noted together how CWS was one of the only international aid organizations allowed entry by the extremist Buddhist officials in Myanmar. For the non-Christian staff members of CWS Japan, their experience of international solidarity and friendship clearly was valued above any benefits that might accrue from CWSJ being recognized as a secular Japanese aid organization.
I left Japan with strengthened appreciation for the liberal, mainline Protestant theology which calls for collaboration in mission with believers of other faiths. I felt affirmed and embraced as a Christian who was raised to respect and value persons of other faiths and to question any tendency or idea in myself that would demean or devalue another person. I left Japan strengthened in the conviction that Jesus teaches us to go beyond the boundaries and focus on the heart of strangers we encounter. I left Japan with the sense that my visit had prepared me to know Jesus in a new way in the upcoming Advent season.
Douglas Smith was a Global Ministries volunteer in Japan serving with Church World Service. He spent the week of Thanksgiving in Tokyo consulting with Church World Service Japan on their public fundraising efforts.