The Nakba­, Then and Now
This article was originally published on May 3 in the column, Getting to the Root, here.
This May 15, Palestinians commemorate 75 years of displacement and dispossession. The Nakba, or "catastrophe," is how Palestinians remember and refer to the events surrounding the declaration of the establishment of Israel in May 1948, when more than 400 Palestinian towns and villages were destroyed, and more than 750,000 Palestinians became refugees, fleeing to the West Bank, Gaza, Jordan, Lebanon, Syria, and other countries. Those original refugees and their descendants today number more than 5.5 million people, according to the United Nations Relief and Works Agency (UNRWA), which was created in 1949 to serve the needs of Palestinian refugees. Many of them still live in overcrowded semi-permanent refugee "camps" in the Middle East with no clear future, despite UN resolutions affirming their rights to return and compensation for their losses.
In the intervening years, multiple wars have been fought, including the 1967 War, which resulted in the Israeli occupation of the West Bank, East Jerusalem, and Gaza. Palestinians in that area continue to live under Israeli occupation and blockade, which includes a two-tiered system of laws, applying military rule to Palestinians, and civil law to Israeli settlers, both living in the same space of the occupied lands.
Thirty years ago, Palestinians and Israelis signed the Declaration of Principles on Interim Self-Government Arrangements, also known as the 1993 Oslo Accords. At its best, Oslo could have provided a pathway for the establishment of a limited Palestinian state. However, a number of critical issues such as borders, settlements, the status of Jerusalem, the fate of refugees, and access to resources, were deferred. Israeli military presence throughout the West Bank has become more deeply entrenched, and Israeli settlements – illegal under international law – have continued to expand with more than 650,000 settlers living in the West Bank and East Jerusalem. The Declaration's flaws were revealed and its implementation unfulfilled. In 2002, Israel began construction on the separation barrier, the route of which the International Court of Justice deemed illegal in its 2004 advisory opinion, and which appropriated more Palestinian land and water, cutting Palestinians off from family, public services, schools and places of worship, and agricultural fields.
Just last month, the world held its collective breath, seeing video of worshippers at Jerusalem's al-Aqsa mosque attacked by Israeli forces. Rockets fired from Gaza and southern Lebanon were met with targeted responses by Israel. While further escalation was avoided, Israeli raids in the northern West Bank, particularly Jenin and Nablus, have been especially intense for the past few months. According to Israeli human rights organization and our UCC and Disciples partner, B'Tselem, 2022 was the deadliest year for Palestinians since 2004. 2023 is on pace to surpass it.
Recent Israeli demonstrations in the streets of Tel Aviv and Jerusalem, in which tens of thousands of Israelis have protested proposed changes to the Israeli judiciary system, have largely ignored issues of Palestinian rights, which Israel has denied for decades. In 2021, the UCC's General Synod rejected "Israel's apartheid system of laws and legal procedures."
The UCC has accompanied Palestinian partners – including Palestinian Christian churches and agencies – in their work and witness, and in their quest for justice. The UCC, as a US-based and Just Peace church, is committed to justice and peace. We have advocated against the militarization of the Middle East, including opposing the current $3.8 billion in military aid the US sends to Israel annually, stating in an ecumenical letter to President Biden and Congress this March, "As Israel continues to violate the rights of the people living under its control, violating international law and principles of human rights – as well as US laws – the US must end its military support of Israel…." Most recently, the UCC has endorsed and supported a new campaign called "Apartheid Free Communities."
The Nakba is both a historical event and a continuing reality for Palestinians. Seventy-five years hence, Palestinians continue to struggle for justice even as they experience daily oppression.
The Patriarchs and Heads of Churches in Jerusalem in their 2023 Easter message, wrote, "[The words of scripture] both encourage and empower us during these tumultuous times, when our own faith continues to be tested…. [W]e do not finally place our hope in the hands of any human source. We place our ultimate hope only in God. For through Christ's resurrection, we have the blessed assurance of the Almighty's gracious providence through the Holy Spirit, a source of divine power that is able to sustain us today, just as it sustained Jerusalem's first Christians those many centuries ago."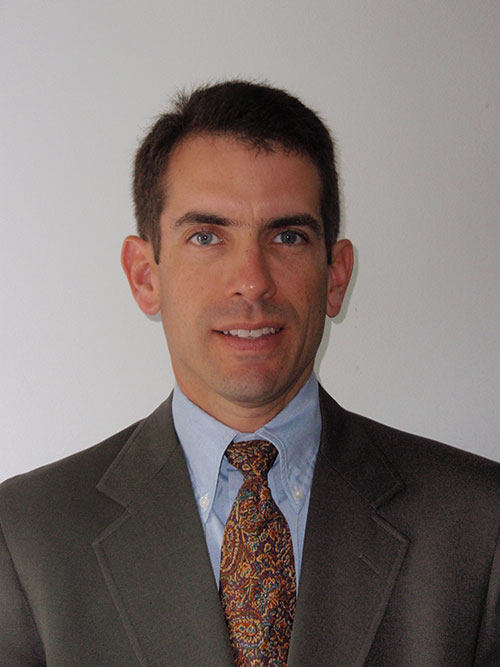 In the quest for justice, may we live in that hope – and act on it.
Dr. Peter Makari is the Global Relations Minister, Middle East and Europe for Global Ministries of the United Church of Christ and Christian Church (Disciples of Christ)
This article was originally published on May 3 in the column, Getting to the Root, here.