The Rights of Animals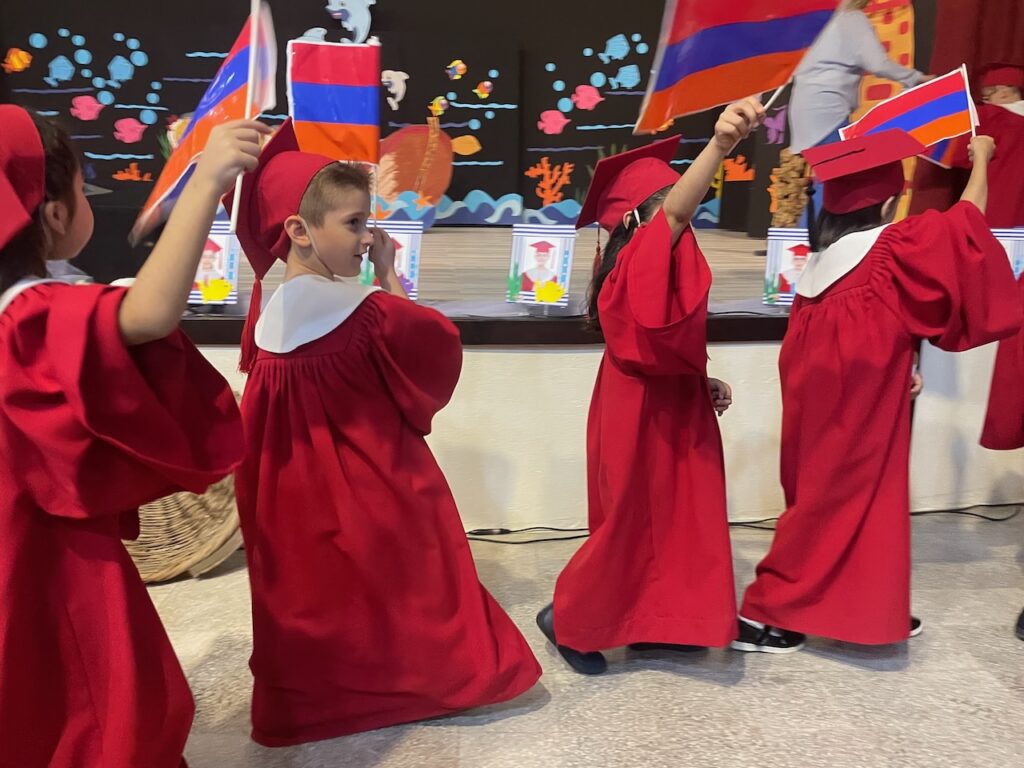 A teacher in an Armenian Evangelical school here in Beirut was leading a discussion on human rights, trying to engage the students in the hard questions that face societies around the world. One of the students interrupted her and said, "Here (in Lebanon), we're not looking for human rights. We would be satisfied with just having the rights of animals!"
Lebanon has descended into a chasm from which it will be very difficult to emerge. Partisans of each political party make it their aim to appoint to power those who can assert the rights of one group over (or at least equal to) the others, not trusting anyone to fairly deal with all citizens without discrimination. This is how the country has operated from its very earliest years. Yet the majority of voters, who are fed up with this decades-old dysfunction, stay on the sidelines and refuse to support any of the traditional political groupings.
And so the country's descent continues, to the degree that people are asking not for a new civil contract nor for visionary leadership, but for bread, water, electricity, medicine, fuel, functioning internet, access to their bank accounts, and on and on. It is a challenge for the church to avoid joining in the chorus of despair or for it to remain silent in the face of endemic corruption. But especially for people of faith, it is crucial to courageously stand in these days, especially for the well-being of the young and for their and Lebanon's future.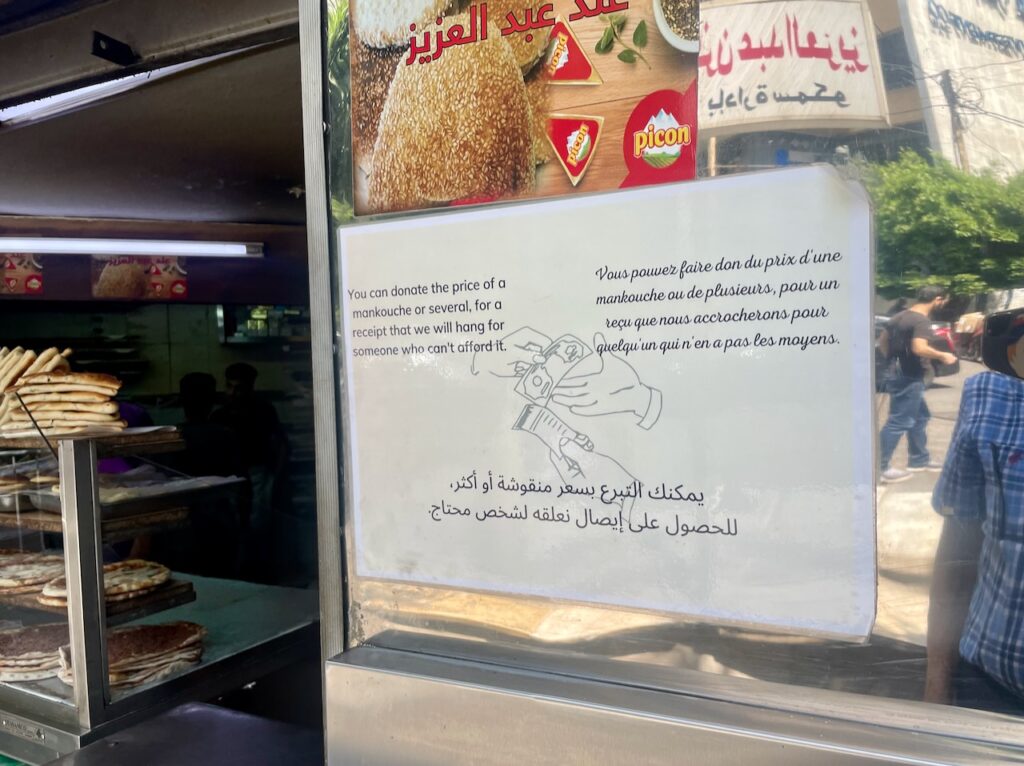 In fact, there are ways to take a stand, though often in unremarkable ways:
A bakery not far from the Near East School of Theology (NEST)*, encourages its customers to buy coupons to paste on the wall, which the baker (who is not a Christian) then offers to those hungry but with no money so they can eat a "manakeesh" bread.
The schools of the Union of the Armenian Evangelical Churches in the Near East (UAECNE)*, along with Haigazian University*, faithfully continue to educate Armenian youth, despite the struggles of parents to pay their children's tuition. This is also thanks to the dedication of teachers who do their work despite the extreme devaluation of their wages.
Church leaders gathered for the first time in Egypt for the Middle East Council of Churches (MECC)* General Assembly and committed themselves to ecumenical endeavors to assist those in need, encouraging one another to remain faithful to God with all that is happening. At the same General Assembly, the UAECNE Central Committee Chair Rev. Dr. Paul Haidostian was chosen as one of the four MECC Co-Presidents, representing the Evangelical (Protestant: Reformed, Lutheran, and Anglican) family of churches in the Middle East.
An Armenian community choir called "Kousan" presented a concert at one of the UAECNE's churches to celebrate the 175th Anniversary of the Armenian Evangelical Church. Members of the Armenian Evangelical "Armiss" choir also participated, creating an uplifting musical atmosphere for all, and charting a way forward in further artistic – and Armenian – ecumenical cooperation.
In May, leaders of the Armenian Missionary Association of America*, and in June, the Co-Executives of Global Ministries of the Christian Church (Disciples of Christ) and United Church of Christ, with the Middle East Executive, visited Lebanon in person, something the latter group had not been able to do since the onset of the pandemic. They came as witnesses to the work of the church, and it was a great (and rare) privilege and encouragement to be present with them in the same room, interacting as partners in ministry.
Two young pastoral candidates who were sent to the NEST and UAECNE three years ago for their education and preparation, despite all that Lebanon endured in that time period received their degrees and were sent back to Armenia with the prayers, love, and gratitude of the entire church.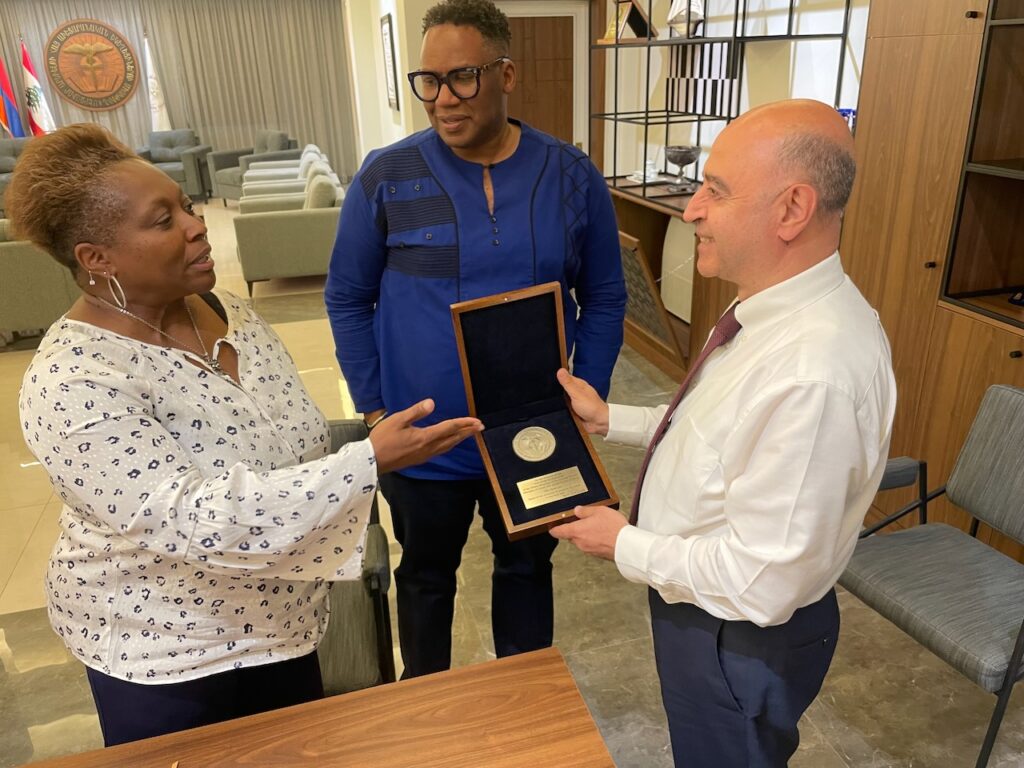 In such circumstances, where the obstacles to simple human existence seem insurmountable, efforts such as these could be considered "small" but are in no way insignificant. Each act done with faith in God is like a scattered seed of the gospel so that as green sprouts of hope emerge, they would be tended caringly and watered faithfully. "To this end, we toil and strive, because we have our hope set on the living God, who is the Savior of all people, especially of those who believe." (I Tim. 4.10)
Nishan and Maria Bakalian serve with the Union of Armenian Evangelical Churches in Lebanon. Their appointments are made possible by gifts to the Disciples Mission Fund, Our Church's Wider Mission, and your special gifts.
Make a gift that supports the work of Nishan and Maria Bakalian
*Partners of the Christian Church (Disciples of Christ) and United Church of Christ, through Global Ministries.