The Puerto Rico Council of Churches claim justice for the island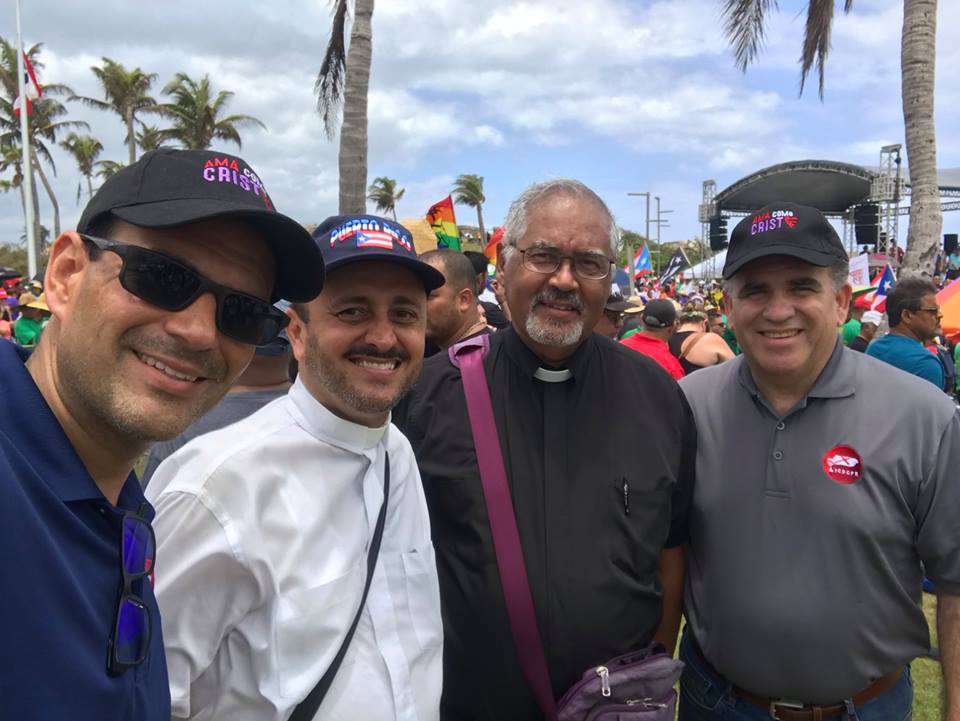 In the midst of a profound economic and social crisis in Puerto Rico, the Puerto Rico Council of Churches, Global Ministries' s longstanding Partner, called on the churches and the people in general, to make an expression of accompaniment and unity by marching in San Juan, Puerto Rico on the 1st of May. 
Faithful to the ecumenical vocation of service and witness of unity in the Christian faith, the Reverend Carmen Julia Pagán, PRCC´s President defined the purpose of the Council to bring together pastoral and loving accompaniment by uniting their voices with the demands for social justice, peace and harmony and affirming human rights in favor of the weakest and most vulnerable. 
In the face of the dramatic moments that puertorricans are living in a country, where the seriousness of poverty and marginalization have been exposed, the island is suffering from the public debt that has not been audited and that they can't pay, the austerity proposals and measures imposed by the Fiscal Control Board and the government, actions that directly impact the dignity of the Puerto Rican people in its deepest expression.
Reverend Pagán ended her remarks lifting the voice of the Council with a pastoral call in the name of the God of Love, Justice and Life and inviting all sectors of Puerto Rican society to together affirm a society of equity, of space for all; and that the inclusion would be the north of the social project for the island. Source: PRCC Official Statement 1st of May, 2018.