The Rev. Sani Ibrahim Charlie Azar Consecrated Bishop of the ELCJHL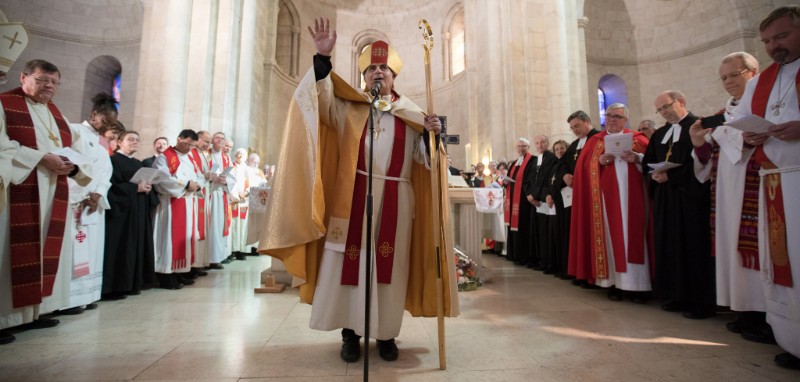 Jerusalem, 12 January 2018 – Today the Evangelical Lutheran Church in Jordan and the Holy Land consecrated and installed The Rev. Sani Ibrahim Charlie "Barhoum" Azar as its fourth Bishop in the church's history.
Under the guidance of the Scripture, "You did not choose me, but I chose you," John 15:16 Bishop Azar addressed the congregation and honored guests.
 
"It seems the Lord has called me today to follow in a new way, and to bear new fruit. Today, the six congregations of the ELCJHL are under my care. I am humbled and honored to take up this new responsibility, and promise to continue our relationship based on love, companionship and respect," Bishop Azar.
Click here to access the following documents:
Biography of Bishop Azar
Curriculum Vitae of Bishop Azar
Bishop Younan's sermon
Bishop Azar's sermon (Arabic, English, German)
Q&A with Bishop Azar
Link to high resolution gallery of photos
History of the ELCJHL