The Socioeconomic Situation of Venezuela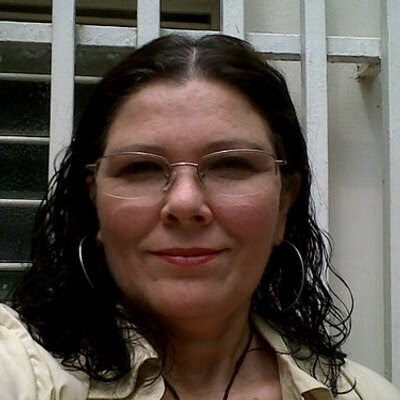 Venezuela is currently experiencing a society that is divided and in turmoil. The ministry of the Evangelical Pentecostal Union of Venezuela (UEPV) aims to be faithful to the Gospel and its challenges even in times of political and socio-economic conflicts. From the ministry of their congregations, UEPV seeks to build an alternative way of living into their faith in a contextual, inspired, and holistic manner. They are currently pursuing an ethical-theological lens to address a global analysis of their reality. This involves a search for new information and alternative spaces at local, regional, and global levels that allows them to pursue reflective and constructive actions in order to confront destructive economic policies and seek truth and justice.
The Reverend Elida Quevedo is a Venezuelan Pentecostal leader, social scientist, and theologian. A graduate of the Biblical Latin American University, she is currently the Director of the Venezuelan Center of Theological Studies (CEVET) and is one of the Bishops of the Evangelical Pentecostal Union of Venezuela.
Below is a transcript of the webinar presented by Rev. Quevedo on June 19, 2018. It is available in both English and Spanish (scroll down for Spanish).
We also offer a background document on the situation in Venezuela.
Socioeconomic Reality in Venezuela
Economic Crisis? Humanitarian Crisis? Political Crisis?

A Pentecostal reading of the current social-economic situation in Venezuela
Bishop Elida Quevedo
Evangelical Pentecostal Union of Venezuela
Is there an economic crisis in Venezuela?
The Venezuelan social-economic reality of today is the result of a systematic and fierce attack on our economy.
The economic war that we have denounced so many times is real and exists. The lords of the economic war use it as a mechanism of submission, to force the Venezuelan people to return the political power they lost in 1998 when President Hugo Rafael Chávez Frías came to power. They should try to win these political spaces by working for the good of the nation and serving their citizens, but they are choosing the path of evil, the path of violence, the coup d'état, terrorism towards the public services of the nation, to our heritage, and to attack our economy.
As stated in the page of Mision Verdad1, the "Venezuelan economic crisis" is actually a political crisis, since "there would be no economic war if there were no struggle for power."
1    Available at: http://misionverdad.com/la-guerra-en-venezuela/explicacion-profunda-de-la- crisis-economica-en-venezuela-trabajo-especial%20.27 de mayo 2018
The political crisis has to do with two historical and social-economic models in conflict
These models are, on the one hand, the one represented by the Bolivarian government, established in the Constitution of the Bolivarian Republic of Venezuela of 1999, which raises the social relevance of everything that is done in the nation. The economic system, education, culture, politics, field production, communications, recreation, tourism, the administration of justice, the legislation of the nation, that is, everything must contribute to the full realization of the human being, to the strengthening of his rights, its happiness, the protection of creation, the protection of the natural resources that the nation possess. In the Bolivarian political model, the State is a benefactor entity, a state that protects the rights of its citizens, an intervening state, that intervenes in the economy to ensure the possibility of being a welfare state, and this is constitutional.
The other model is the old political and economic project represented by the affluent classes of the country, based on the neoliberalism principles of the free market, the privatization of public services, natural resources and the primary state enterprises, the capitalist exploitation of nature, without the ecological vision of the matter. This model promotes the ideology of a State reduced to a minimum, against the benefactor and financial State that supports Bolivarianism.
The exponents of the old neoliberalism political project, belonging to the affluent classes of the country, fight head-on to recover their spaces of power, to regain their former privileges and to assure their particular interests. As they have not been able to achieve through the democratic game, they try to desperately through economic warfare, in addition to other strategies and tactics of "war of the fourth generation, unconventional ", based on covert operations, the media lie, the continued coup d'état.
The harmful effects of the economic war against the Venezuelan people
As we have pointed out on many occasions, the effects of this economic war are incredibly harmful to our country, mainly because it directly attacks the life of the people, primarily the popular sectors, which are the most vulnerable. The people that depend on a salary as their way to subsist, older adults who only have their old-age pension, families with a tremendous burden of taking care of children, adolescents and sick relatives are the ones most affected by it.
The harmful effects of the economic war have had a disastrous impact on food, health, safety, productivity in the nation and quality of life in general terms. By the induced hyperinflation, this ends the people's purchasing power, exposing it to hunger and a lack of provision.
By the Executive Decree that prevents the sale of medicines, medical supplies and food for Venezuela, issued by President Barack Obama, expanded and recently ratified by President Trump. This executive decree issued by the government of the United States has also been imposed on the governments of the so-called group of Lima. This group is composed of the governments of Colombia, Argentina, Brazil, Chile, Peru. Being obedient to the order of Washington, they also refuse to sell medicines and essential goods to Venezuela.
The oil bonanza of the years 2004 to 2013 boosted the social welfare of the people
With the oil bonanza achieved by President Chávez from 2004 to 2013, through the rise in prices, the country had entered a critical stage of economic growth and human development.
Under President Chávez's mandate, 24 new universities were opened allowing entry to populations that had been marginalized for decades by the right to education, due to limited seats in the few state universities that existed. Today there are 30 new universities, in different territories, and for different sectors, which generated growth in the human development of great significance.
This boom in education has also been beneficial for our theological training at the UEPV since the "Andrés Eloy Blanco" Polytechnic Territorial University of Lara State has signed an educational cooperation agreement with the UEPV to develop a Diploma Program between both institutions. Social-theological studies, developed through the Venezuelan Center of Theological Studies, is the first one that a public university will offer studies of Contextual Theology, through an agreement with evangelical Pentecostal partners, within its Curriculum.
With the oil bonanza, the social policy of the Venezuelan State also grew, which renewed its concept, to achieve the goals that President Chávez had proposed to eradicate poverty in record time, through full social inclusion, through the Missions. Missions that were created for these purposes, among many others the most recognized are the Mission Christ with its slogan "zero hunger."
Some of these missions include Mission Robinson for literacy, Mission Rivas for secondary education, Mission Sucre for university education, Mission Mothers of the Neighborhood to favor women in poverty extreme, Great Housing Mission Venezuela, which has delivered more than two million homes to date, benefiting families from broad sectors of the nation.
From the situation of "Zero Hunger" to the condition of "I am hungry."
The Venezuelan government won recognition at the UN for having eradicated hunger in the nation, which is why the situation that this economic war has led us is painful.
We are very concerned about the food emergency that has arisen, causing the scarcity of products, which are hidden and diverted to Colombia and towards "bachaqueo.
The economic war is a perverse dynamic carried out by private, national and transnational companies, which have been enriched enormously with it. The necessary products subsidized by the government are hidden to the people and then resold at exorbitant prices, or destined for contraband with Colombia. This contraband to Colombia is 40% of what Venezuela produces or imports.
The essential products that Venezuela is importing are intersected and held in the Pacific seaports, in Colombia, until they decompose, before arriving by land transit back to Venezuela.
Solutions?
The construction of the post-oil economic model
It is logical to demand that solutions arrive at all this financial chaos that has been implanted in our nation, but for that, we all must contribute because we must build from within a set of measures, strategies and decisive actions.
A significant challenge at this time is to overcome the oil-stockholder model, based on income and the importation of goods, and to accelerate the post-oil model, based on integral economic productivity, importing less and exporting more.
That is why the Bolivarian government is promoting and encouraging productivity in many areas, calling on entrepreneurs and the general population to contribute to this high purpose, and is willing to favor small and medium-sized social-economic ventures aimed at national productivity. This is expected to significantly reduce the dependence on imports.
Another solution is the application of a firm, hard economic governance, making use of the current Laws, to subdue the evildoers that attack our economy
According to the Mission Verdad2 page cited above, the Venezuelan State has the legal instruments, the mechanisms and the commercial equipment relevant to regulate and control the economic growth of the nation. It has the power to control and submit the lousy performance of the Banks, manage the public debt, which according to essential experts is manageable, and one of the lowest in the world.
It can also achieve in the medium term to partially evade the illegal sanctions, the economic embargo and embargo imposed unilaterally by the United States government, through the mechanisms that are being put in place at the moment. While this is achieved, redoubled efforts must be deployed simultaneously to subdue the criminal actors and their perverse dynamics, which act to leave the people without food, medicines and essential goods.
As it is an economy "subjected to a thug attack"3, the greatest economic disaster is occurring in those cases where the State does not have the full capacity to "foresee, intervene, regulate and stabilize" the Venezuelan economy. That is the case of programmed lack of supply and high prices, which are unleashed everywhere, without control, becoming a severe problem to solve.
The above implies a significant challenge for both the Venezuelan State, as well as for its citizenship. Such a situation merits the internal, inflexible and rigorous implementation of the laws that already exist subjects these economic acts that operate outside the Laws, becoming driving and destructive forces, determining with its criminal activity this financial, food and health emergency that is currently suffocating our people.
The National Dialogue, another factor that points to the solution
According to opinion polls conducted by serious pollsters in the country, an overwhelming majority of Venezuelans hope that the government of Nicolás Maduro will continue carrying out an earnest and active national dialogue. The President will need to keep his efforts of dialogue with the country's private sector, with the political forces of the opposition to its government, and with other sectors of the people. A national understanding and agreement in favor of the reactivation of the economic system and national productivity is a need, framed in the respect for economic governance.
Meanwhile, what are we doing from the churches to help solve the hunger of the people, the health of the people, the security of the people?
The government deploys excellent efforts, with the Local Committees Supply and Production, solidarity bonds through the Homeland Card, old-age pensions, and other mitigating measures of economic emergency, but they are not enough to reach all the population in need.
For this reason, initiatives of solidarity with the most vulnerable people in their communities, such as the dispensing of medicines, community pots, among others, are already emerging from some churches.
The churches of the Venezuelan Pentecostal Evangelical Union, UEPV, little by little come adding to the experience of the community pot which, at least once a week, they offer the possibility of food to people in extreme need.
Of course, these modest initiatives are far from being a definitive solution to the problem, but at least they become living examples of what needs to be done when a people need us.
They are also promoting the creation of artisan bakeries from the churches to bring bread to the houses at prices that are supportive, not speculative.
Thank God, for all things, the good, and also the bad, because, as Ecclesiastes chapter 7 suggests, in the difficult circumstance, in the lousy hour, is where humanity can shine, taking out to light the best that is inside of you.
Bishop Elida Quevedo
Evangelical Pentecostal Union of Venezuela

---
REALIDAD SOCIOECONÓMICA EN VENEZUELA
¿CRISIS ECONÓMICA? ¿CRISIS HUMANITARIA? ¿CRISIS POLÍTICA?
Una lectura pentecostal de la presente coyuntura socioeconómica en Venezuela 
Obispa Elida Quevedo
¿Existe una crisis económica en Venezuela?
La realidad socio-económica venezolana de hoy es el resultado anunciado de un ataque sistemático, feroz, a nuestra economía.
La guerra económica que tantas veces hemos denunciado, es real, existe. Los señores de la guerra económica la utilizan como mecanismo de sometimiento, para obligar al pueblo venezolano a devolverles el poder político que perdieron en 1998 cuando el presidente Hugo Rafael Chávez Frías llegó al poder. Ellos deberían tratar de ganarse esos espacios políticos trabajando por el bien de la nación y sirviéndole a sus ciudadanos, pero optaron por el camino del mal, el camino de la violencia, el golpe de estado, el terrorismo hacia los servicios públicos de la nación, a nuestro patrimonio, el ataque a nuestra economía.
Tal como lo declara la página de Misión Verdad [1], la "crisis económica venezolana" es en realidad una crisis política, ya que "no habría guerra económica si no existiera la pugna por el poder"
La crisis política tiene que ver con dos modelos históricos y socioeconómicos en pugna
Estos modelos son, por un lado, el que representa el gobierno bolivariano, establecido en la Constitución de la República Bolivariana de Venezuela de 1999, que plantea la pertinencia social de todo cuanto se hace en la nación, el sistema económico, la educación, la cultura, la política, la producción del campo, las comunicaciones, la recreación, el turismo, la administración de la justicia, la legislación de la nación, es decir, todo debe contribuir a la realización plena del ser humano, al fortalecimiento de sus derechos, su felicidad, el resguardo de la creación, la protección de los recursos naturales que posee la nación.
En el modelo político bolivariano el Estado es una entidad benefactora, un Estado protector de los derechos de sus ciudadanos, un Estado interventor, que interviene en la economía para asegurar la posibilidad de ser un Estado benefactor, y esto está claramente expresado en nuestra Constitución.
El otro modelo es el viejo proyecto político y económico que representan las clases ricas del país, basado en los principios neoliberales del libre mercado, la privatización de los servicios públicos, de los recursos naturales y las empresas básicas del Estado, la explotación capitalista de la naturaleza, sin visión ecológica del asunto. Este modelo promueve la ideología de un Estado reducido al mínimo, en contra del Estado benefactor e interventor que promueve el bolivarianismo.
Los exponentes del viejo proyecto político neoliberal, pertenecientes a las clases ricas del país, luchan frontalmente para recuperar sus espacios de poder, para reconquistar sus antiguos privilegios y asegurar sus intereses particulares, y como no lo han podido lograr mediante el juego democrático, lo intentan desesperadamente mediante la guerra económica, además de otras estrategias y tácticas de "guerra de cuarta generación, no convencional", basada en operaciones encubiertas, la mentira mediática, el golpe de estado continuado.
Los efectos nocivos de la guerra económica contra el pueblo venezolano
Tal como lo hemos señalado en muchas ocasiones, los efectos de esta guerra económica son sumamente nocivos para nuestro país, sobre todo porque de manera directa atenta contra la vida del pueblo, principalmente de los sectores populares, que son los de mayor vulnerabilidad, las personas que dependen de un salario, las personas adultas mayores que sólo cuentan con su pensión de vejez, las familias con una carga grande hijos y parientes, los niños, niñas, adolescentes.
Los efectos nocivos de esta guerra económica han impactado desastrosamente sobre la alimentación, la salud, la seguridad, la productividad en la nación y la calidad de vida en términos generales.
Por la hiperinflación inducida, que acaba con la capacidad adquisitiva de la gente, exponiéndola al hambre y a la des-provisión.
Por el Decreto Ejecutivo emitido por los Estados Unidos, que impide la venta de medicamentos, insumos médicos y alimentos para Venezuela, firmado por el presidente Barack Husein Obama, ampliado y ratificado recientemente por el presidente Trump. Este decreto ejecutivo emitido por el gobierno de los Estados Unidos ha sido impuesto también a los gobiernos del llamado grupo de Lima, que son los gobiernos de Colombia, Argentina, Brasil, Chile, Perú, quienes, obedeciendo la orden de Washington, se niegan también a venderle medicinas y bienes básicos a Venezuela.
La bonanza petrolera de los años 2004 al 2013 impulsó el bienestar social del pueblo
Con la bonanza petrolera que logró el presidente Chávez desde los años 2004 al 2013, mediante el alza en los precios, el país había entrado en una etapa de crecimiento económico y desarrollo humano muy importante.
Bajo el mandato del presidente Chávez fueron inauguradas 24 universidades nuevas, permitiendo el ingreso a la población universitaria que había estado marginada por décadas del derecho a la educación, debido a los limitados cupos en las pocas universidades estatales que existían. Hoy suman ya 30 universidades nuevas, en diversos territorios, y para diferentes sectores, lo que generó un crecimiento en desarrollo humano de alta significación.
Este auge en la Educación ha resultado beneficioso también para nuestra formación teológica en la UEPV, ya que la Universidad Politécnica Territorial "Andrés Eloy Blanco" del Estado Lara, ha suscrito con la UEPV un convenio de cooperación educativa para desarrollar entre ambas instituciones un Diplomado de Estudios Socio-teológicos, a desarrollarse a través del Centro Venezolano de Estudios Teológicos, siendo esta la primera vez que una universidad pública ofrecerá estudios de Teología Contextual, mediante convenio con socios evangélicos pentecostales, dentro de su Currículo.
Con la bonanza petrolera creció también la política social del Estado venezolano, que renovó su concepto, para lograr las metas que se había propuesto el presidente Chávez en aras de erradicar la pobreza en tiempo récord, mediante la inclusión social integral, a través de las Misiones y grandes Misiones que fueron creadas con estos fines, entre muchas otras las más reconocidas son la Misión Cristo, con su consigna "hambre cero", Misión Robinson para alfabetizar, Misión Rivas para la enseñanza media, Misión Sucre para la educación universitaria, Misión Madres del Barrio para favorecer a mujeres en pobreza extrema, Gran Misión Vivienda Venezuela, que ha entregado a la fecha más de dos millones de viviendas, beneficiando a familias de amplios sectores de la nación.
De la situación de "Hambre cero" a la condición de "tengo hambre"
El gobierno venezolano había ganado un reconocimiento en la ONU por haber erradicado el hambre en la nación, por eso resulta dolorosa la situación a la que nos ha llevado actualmente esta guerra económica.
Nos preocupa enormemente la emergencia alimentaria que se ha suscitado por causa de ella, generadora de la escases de productos, que son escondidos y desviados hacia Colombia y hacia "el bachaqueo".
La guerra económica es una dinámica perversa llevada a cabo por empresas privadas, nacionales y transnacionales, que se han enriquecido enormemente con ella. Los productos básicos subsidiados por el gobierno son escondidos al pueblo y luego revendidos a precios exorbitantes, o destinados al contrabando con Colombia. Este contrabando hacia Colombia está por el orden del 40% de lo que Venezuela produce o importa.
También ha ocurrido que los productos básicos que Venezuela está importando son intersectados y retenidos en los puertos marítimos del pacífico, en Colombia, hasta que éstos se descomponen, antes de llegar por tránsito terrestre hacia Venezuela.
¿Soluciones?
La construcción del modelo económico pos-petrolero
Es lógico reclamar que lleguen las soluciones a todo este caos económico que se ha implantado en nuestra nación, pero para ello hay que aportar entre todos y todas, porque hay que construir desde adentro un conjunto de medidas, estrategias y actuaciones contundentes.
Un gran desafío en estos momentos es superar el modelo rentista petrolero, basado en la renta y la importación de bienes, y construir aceleradamente el modelo pos-petrolero, basado en la productividad económica integral, importando menos y exportando más.
Por eso el gobierno bolivariano está promoviendo e incentivando la productividad en muchas áreas, llamando a los empresarios y a la población en general a aportar hacia este gran propósito, y está dispuesto a favorecer pequeños y medianos emprendimientos socio-económicos, orientados a la productividad nacional, con lo cual se espera poder reducir significativamente la dependencia de las importaciones.
Otro factor para la solución es la aplicación de una gobernanza económica firme, dura, haciendo uso de las Leyes vigentes, para someter a los malhechores que atacan nuestra economía
Según la Página de Misión Verdad[2] citada anteriormente, el Estado venezolano cuenta con los instrumentos jurídicos, los mecanismos y los equipos económicos pertinentes para regular y controlar el crecimiento económico de la nación, controlar y someter la mala actuación de los Bancos, administrar la deuda pública, que según expertos importantes es manejable, y una de las más bajas en el mundo.
También puede lograr a mediano plazo evadir en parte las ilegales sanciones, el bloqueo y embargo económicos impuestos de manera unilateral por parte del gobierno de los Estados Unidos, a través de los mecanismos que se están poniendo en marcha en estos momentos, pero mientras esto se logra, deben desplegarse simultáneamente esfuerzos redoblados para someter a los actores criminales y sus dinámicas perversas, que actúan para dejar al pueblo sin alimentos, medicinas y bienes básicos.  
Como se trata de una economía "sometida a un ataque de maleantes"[3], el desastre económico mayor se está presentando es en aquellos asuntos donde el Estado no posee la capacidad total de "prever, intervenir, regular y estabilizar", como en el caso del des-abastecimiento programado y los precios altos, que se desatan por todas partes, sin control, convirtiéndose en un problema de difícil solución.
Lo anterior implica entonces un gran desafío tanto para el Estado venezolano, como también para su ciudadanía, porque tal situación amerita la implementación interna, inflexible y rigurosa, de las leyes que ya existen, para someter a estos actores económicos que operan fuera de las Leyes, convirtiéndose en fuerzas compulsivas y destructoras, determinando con su actividad delictiva esta emergencia económica, alimentaria y de salud que asfixia a nuestro pueblo en la actualidad.
El gran diálogo nacional, otro factor que apunta a la solución
Según sondeos de opinión llevados a cabo por encuestadoras serias en el país, una mayoría abrumadora de venezolanos y venezolanas aspira que el gobierno de Nicolás Maduro continúe llevando a cabo ese gran diálogo nacional, serio y eficaz, con el sector privado del país, con las fuerzas políticas de la oposición a su gobierno, y también con otros sectores de la sociedad, en aras de un entendimiento y acuerdo nacional a favor de la reactivación del sistema económico y la productividad nacional, enmarcada en el respeto a la gobernanza económica.
Mientras tanto ¿Qué estamos haciendo desde las iglesias para ayudar a resolver el hambre del pueblo, la salud del pueblo, la seguridad del pueblo?
El gobierno despliega grandes esfuerzos, con los Comités Locales de Abastecimiento y Producción, los bonos solidarios mediante el Carnet de la Patria, las pensiones de vejez, y otras medidas paliativas de la emergencia económica, pero no son suficientes para alcanzar a toda la población en necesidad.
Por eso ya están surgiendo desde algunas iglesias las iniciativas de solidaridad con las personas más vulnerables en sus comunidades, como la dispensación de medicamentos, ollas comunitarias, entre otras.
Las iglesias de la Unión Evangélica Pentecostal Venezolana, UEPV, poco a poco vienen sumándose a la experiencia de la olla comunitaria, con la que al menos una vez por semana ofrecen la posibilidad del alimento a personas en necesidad extrema.
Por supuesto, estas modestas iniciativas están muy lejos de ser una solución definitiva al problema como tal, pero al menos se convierten en ejemplos vivos de lo que hay que hacer cuando un pueblo nos necesita.
También se están impulsando en nuestras iglesias la creación de panaderías artesanales, para llevar el pan a las casas a precios solidarios, no especulativos.
A Dios gracias, por todas las cosas, las buenas, y también las malas, porque, tal como sugiere el Eclesiastés (Capítulo 7), en la circunstancia difícil, en la hora mala, es donde la humanidad tiene la posibilidad de brillar, sacando a la luz lo mejor que hay dentro de sí.
Obispa Elida Quevedo
[1] Material de Internet. Disponible en: http://misionverdad.com/la-guerra-en-venezuela/explicacion-profunda-de-la-crisis-economica-en-venezuela-trabajo-especial%20. Fecha de acceso:27 de mayo 2018
[2] Ibíd.
[3] Ibíd.