Those Who Serve Also Lead
Abi Hernandez serves with the Asian Rural Institute, Japan.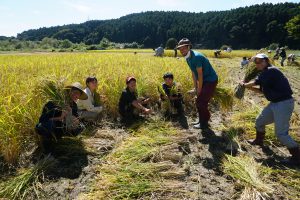 One of the three pillars of the Asian Rural Institute (ARI) in Japan is Servant Leadership. This concept may sound like an oxymoron at first, but the power of this attribute is found very clearly in the Gospel. At ARI, the participants of the rural leadership training program, staff, and volunteers are learning servant leadership constantly. We are learning what it means to serve and lead simultaneously.
For a while, the parable in Matthew 25:14-30 was confusing to me. Why was the master angry at the servant who didn't come back with some sort of profit? If the same amount that was given to him was returned, then what was the harm?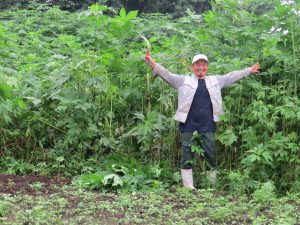 Learning about servant leadership has given me a better understanding of this parable. Like this parable, God has given us all so many talents and resources. Throughout the Bible, there is a common theme of multiplication. From the beginning, God said to be fruitful and multiply. What happens when we don't use the gifts and talents that God has given us? This is not only considering physical and material gifts and resources, but also every fruit that comes from the Holy Spirit. Love, joy, peace, patience, kindness, to name a few. God gives and gives. How can we do anything but multiply what God has freely given?
We may not understand where we are, but God always has a purpose, a role, a calling upon our lives to fulfill his will. We are called to serve, but we are also called to lead. When our environment becomes unpredictable and chaotic, we multiply the peace that passes all understanding. When the shadows of the world threaten to exhaust people's hearts, we multiply the joy of the Lord that is our strength. When people have anger and frustration, we respond with the unconditional love of God that can change minds and hearts. By being called to faith, we are called to serve, and we are called to lead with humility and knowledge of who God created us to be.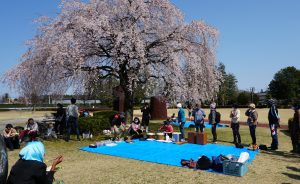 The Asian Rural Institute brings people from all over the world and all walks of life together. This year, the hope is for twenty-seven participants to come to Japan from fourteen different countries. Last year, the Lord performed a miracle and brought us ten. We are believing in another miracle. As uncertain as the future is, we stand in the knowledge that God is good, that He will guide us through this next season, and that He will provide strength to His children.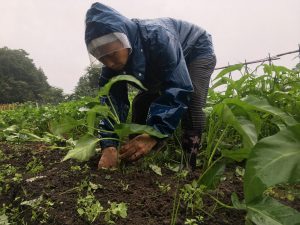 In the parable, each servant was given according to their abilities. And when the first two servants multiplied what the master had given them, there was a celebration and the promise of more responsibilities. ARI has been given a mission to bring rural leaders together in a leadership program founded in the love of God. Of course, the training program had never encountered a pandemic before 2020, and the responsibilities and expectations have changed accordingly. However, the program has changed every year, and every year we have new participants and new community members. There are changes to the curriculum, changes in the world, and the responsibilities also grow and change. However, as we change, God makes us resilient. God has supported and given us strength this far, and we know God will be with us.
I like that this pillar is called Servant Leadership and not Leader Servant-ship. We must learn to serve before we learn to lead. We are servants who also have the opportunity to lead in our communities with love, grace, and truth.
Thanks be to God!
Abi Hernandez serves with the Asian Rural Institute, Japan. Her appointment is made possible by your gifts to Disciples Mission Fund, Our Church's Wider Mission, WOC, and your special gifts.