East Timorese Young Adult Leaders Are Thriving
Global Ministries mission coworkers Tom and Monica Liddle share these success stories of young adults of the Protestant Church of East Timor.
Amena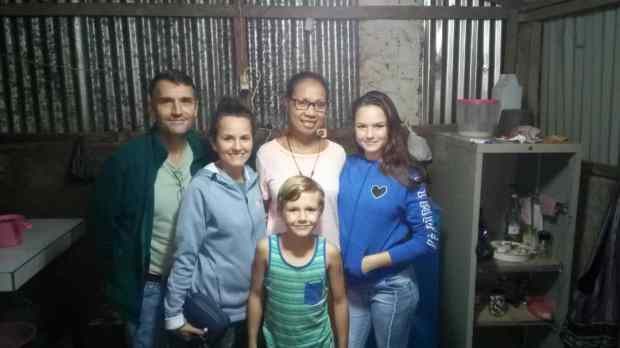 Amena Cristovao is off on another adventure! Some of you may recall Amena's story. She started working in Clinic Immanuel Lospalos as the lab assistant in 2009. In 2012, as we were concluding our appointment and returning to the U.S. on home assignment, Amena came to the states and studied medical laboratory technology for four years Lake Superior Community College, in Duluth, MN. Besides scholarship support, Amena was hosted, supported, and encouraged by members of Peace United Church of Christ in Duluth (and our home church). After graduation in 2016 with an associate degree, Amena returned to East Timor and was working in the Clinic Immanuel Lospalos lab again, as well as serving as the coordinator for community health promotion program at the clinic.
While Amena was in the States those years, she also fell in love! Former Global Ministries Global Mission Intern, Joel Cooper, moved to East Timor in 2017, and they married. Now the two are off to U.S. again. Amena hopes to finish her Bachelor's in medical laboratory science. It has been a joy and privilege to get to know Amena and accompany her journey for the past 10 years. We wish her and Joel the best in the States this time around and we hope they return to East Timor before too long!
Leila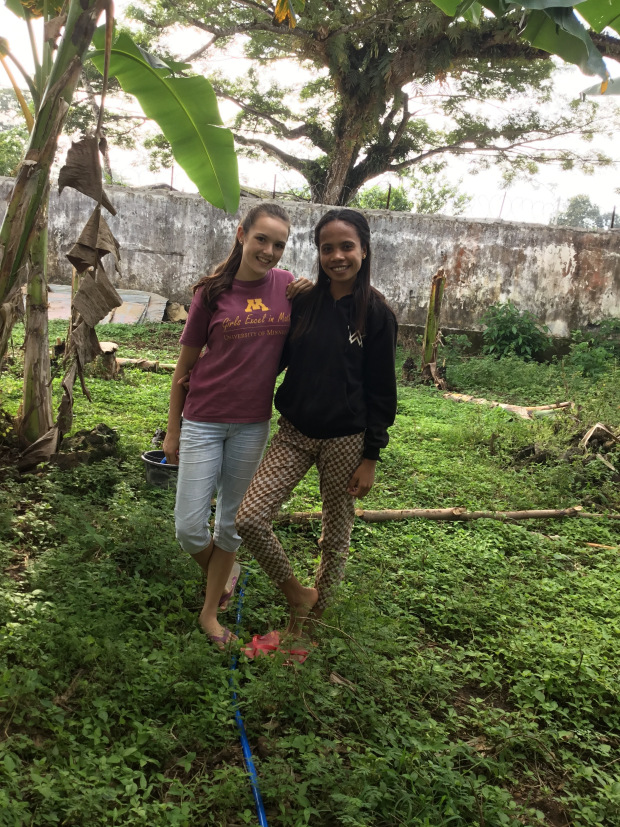 Leila Virna is an inspiring young woman who has aspirations to study midwifery. Our daughter Hannah has been friends with Leila since they were little kids. Leila is the oldest of seven children and her family eeks out a living selling vegetables in Lospalos. Leila started her studies at the Institute of Health Sciences in Dili in January 2019 and is doing very well. Leila's studies and commitment to learning helps to plant seeds for the Protestant Church of East Timor (IPTL)'s future health care workers.
Alberto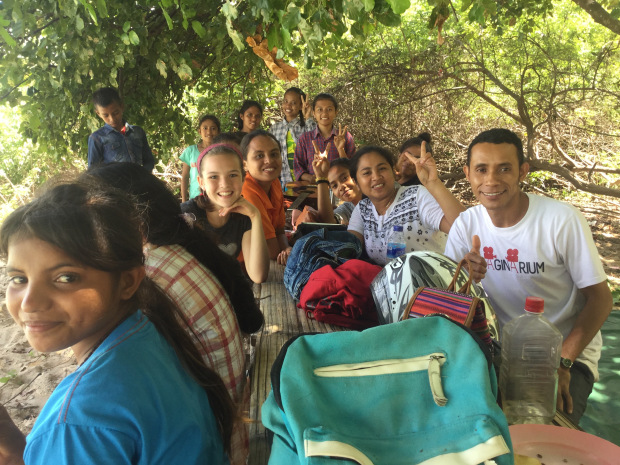 Alberto Viegas was serving as a Pastoral Intern when we began our current mission appointment in East Timor in 2016. Alberto began studies for his master's degree in theology in Kupang, West Timor, Indonesia, in August 2017. In April 2019, Alberto returned to Lospalos to do the research for his thesis. His topic is The Church and Poverty. Over the next few months, he will be visiting church members, conducting interviews, and linking his research with perspectives of the various theologians he's been studying. Exciting!
Julio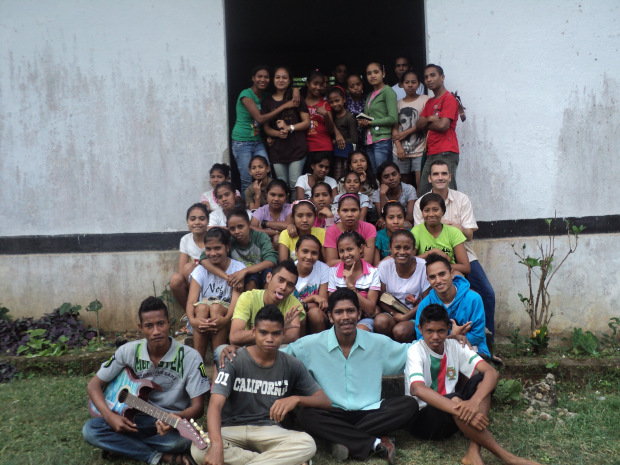 In 2011, 25-year old Julio Martens had the opportunity to participate in the School of Peace, an inter-religious program in India, which offers intensive peace education training and networking for young leaders across Asia. Julio flourished in this important learning and exchange experience. Over the next few years, he participated in subsequent Schools of Peace in Vietnam and Indonesia, and he helped organize a School for Peace in East Timor. Julio now is studying at Union Theological Seminary in Cavite City, Philippines for a master's in divinity degree program, and is doing great! This year is an internship year for Julio, then he will have one more year of academic work before he returns to East Timor.
Akito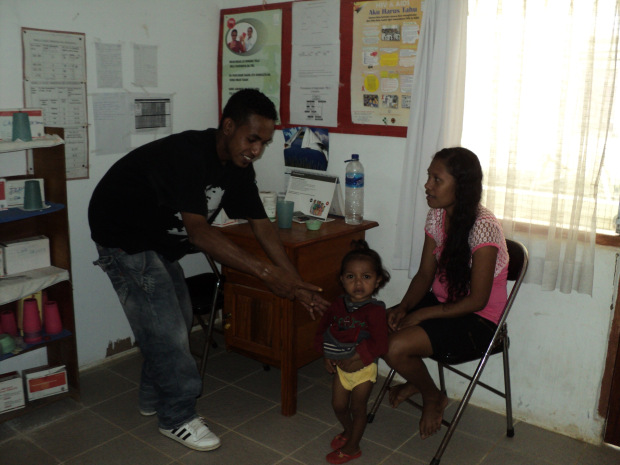 Akito Dias has worked at Clinic Immanuel for five years, and learned the basics in medical laboratory technology.  In 2018, he decided to go back to school and start a formal program in lab technology. He plans to come back to Lospalos to work when he finishes his program.
Tom and Monica Liddle serve with the Protestant Church of East Timor (IPTL). Mission Co-worker appointments are made possible by your gifts to Disciples Mission Fund, Our Church's Wider Mission, and your special gifts.