Together in Unity
Raul Santiago Rivera works with the Evangelical Seminary of Puerto Rico.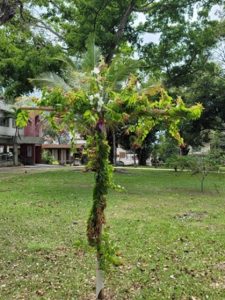 A few weeks ago, we celebrated Lent and Easter. This was the second Lenten season and Easter celebration under the COVID-19 pandemic guidelines. The Easter celebration was observed worldwide under different circumstances, new local realities, and imposed physical limitations. Physical restrictions made the celebration an atypical one. These restrictions limit our ability to hug, kiss, and express the joy of gathering to celebrate the atoning sacrifice of Jesus Christ for us.
According to Saint John, one of Easter's events is the presence of Jesus before the disciples, as narrated by the Gospel (John 20:19-23). Jesus blessed the present disciples in the closed upper room and imposed the Holy Spirit's blessing over them. The Gospel continues to narrate that Thomas, also known as Didymus, was not present when Jesus anointed the disciples.
We all know what follows. Thomas claims that: "Unless I see the nail marks in his hands, put my finger where the nails were, and put my hand into his side, I will not believe." (John 20:25) Thomas' disbelief has been preached, studied, talked about for centuries. How is it possible that a disciple that walked, lived, and was an eyewitness to Jesus' teachings and miracles also had disbelief about his resurrection? It is easy for us to question Thomas' hesitance to believe. We have had the benefit of two centuries of analyzing the situation, investigating, and being recipients of the grace, blessings, and mercy of Jesus' sacrifice and resurrection ourselves.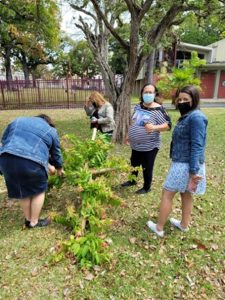 The reality is that the Bible tells us very little about what happened to the majority of the disciples between Jesus' arrest and his resurrection. We know that most of them went into hiding. The disciples, especially Thomas, self-quarantined for their own protection or simply because they were afraid of the Roman authorities. A quarantine, whose original purpose was self-preservation, turned into hesitance, doubt, and disbelief.
The pandemic we are experiencing has created new Thomas-es among us today. Restrictions and physical distancing requirements have limited the ability to celebrate worship traditionally. Curfew hours have further limited night worship during Lent and Holy Week. Quarantined without contact, conversations, or mutual sustainment have produced a fertile land for disbelief, doubt, and hesitation among the People of God.
This reminds me of the psalmist's word: "How good and pleasant it is when God's people live together in unity!" (Psalm 133, v1 NIV)The People of God lived together in unity by supporting, comforting, and encouraging each other. Today, we are being called once again to live together in unity as God commanded. Live together in unity by sharing the blessings and grace received, providing support, and most importantly, encouraging one another to continue forward, to believe, to keep the faith.
The situation the disciples found themselves in was different than the one we live in today. They could have visited freely with each other without carrying hand sanitizer, using a face mask, or keeping a physical distance. They could share a meal without fear of contamination. Still, those that went into hiding and locked themselves from the unity of others, like Thomas, doubted and hesitated when Jesus presented himself to them.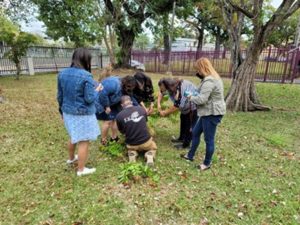 Today, we need to stop using the pandemic as an excuse to avoid contacting each other. Today, we must look at the tools, opportunities, and technology that the Lord has given us. We must use them to comfort, sustain, and encourage each other to live together in unity as the People of God. There is no excuse for not calling out brothers and sisters in Christ just to know how they're doing, to pray with them, to share our testimony of grace and mercy with them.
The pandemic brought change to our lives. It also brought new daily opportunities to overcome those changes. New chances to share with others the knowledge to use platforms and apps to communicate as our partner in ministry, the Seminario Evangelico de Puerto Rico, has done. At the beginning of the pandemic, the Seminary developed and began to teach the new course Technology and Ministry to the seminary students. It's a course designed specifically to provide the tools, knowledge, and experience in using technology (audiovisuals) in Christian education, worship, and accompaniment. Furthermore, the Seminary has undertaken the mission to provide a series of educational videos to provide additional tools to church members, leaders, participants, and the public. They address a diverse series of topics with the only purpose to accompany, support, and encourage each other during this period of physical distancing.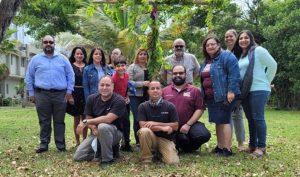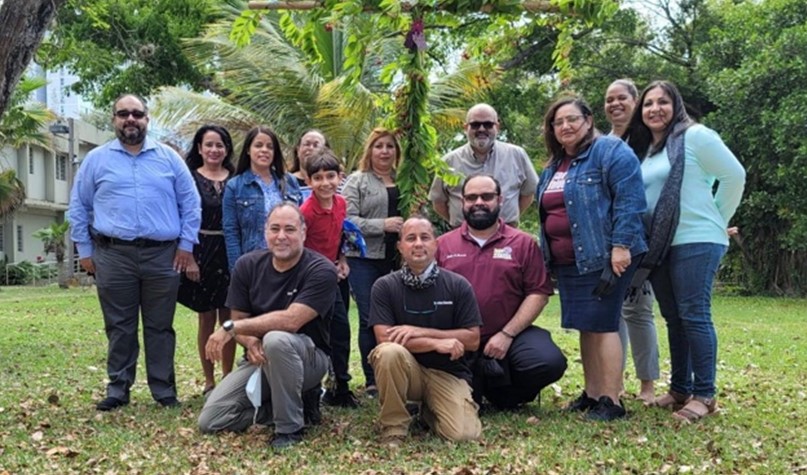 We all have new opportunities rise every day and make changes in the lives of others. Take those opportunities and make a difference in the lives of those that still may not know how to find and use worship services online. Assist others in teaching them to use texting on their phone. And if apps and computer programs are not helpful, remember your phone is also good to make phone calls.
Grab your talents, gifts, and ideas and transform them into new ways to share the Gospel of Jesus Christ. Physical distancing, curfews, and gathering restrictions should not be excuses that allow disbelief to grow among the People of God. Recognize the grace, mercy, and glory of God even in the middle of the pandemic. Share it with everyone so the Thomas-es of the world may believe without hesitation that Jesus has risen and is among us even in the pandemic. 
Raul Santiago Rivera works with the Evangelical Seminary of Puerto Rico. His appointment is made possible by your gifts to Disciples Mission Fund, Our Church's Wider Mission, and your special gifts.
Make a gift that supports the work of Raul F. Santiago Rivera