Usefulness and Relevance of Theological Education
Carlos Sediles-Real serves the Theological Community of Mexico (CTdeM).
The Theological Community of Mexico (Comunidad Teológica de México, CTdeM) is an institution made up of several seminaries of the prominent confessional families in Mexico: Baptists, Methodists, Presbyterians, Anglicans, Lutherans, and Pentecostals. In addition, they carry out their educational processes in coordination with other academic and ecumenical institutions at national, regional, and global levels.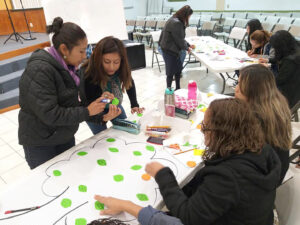 Our experience with the CTdeM has expanded our vision and understanding of theological education beyond classrooms. The confessional richness provided by the different seminars makes the academic offered diverse and contextual. Theological work becomes a constant commitment to quality and relevance. The seminaries that make up the CTdeM seek to respond to congregations' needs and challenges, to the construction of more just and secure societies through public and political advocacy, and the promotion and defense of fundamental rights, especially of minorities and vulnerable groups. Similarly, they contribute to the strengthening of ecumenical collaborative relationships as part of Christian witness and commitment.
As a process of reflection and formation, theological education is linked to the church's mission and at the service of the different tasks that it develops: evangelization, catechesis, pastoral care, liturgy, and Diakonia.  From the CTdeM community, the educational process is lived through the academic with the experiential, the formal with the informal, and the ecclesial with the social.  In this sense, theology is made from diverse ecclesial contexts and experiences, and in dialogue with other disciplines and knowledge.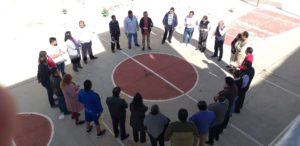 For theological education to be relevant and valuable, it must be open to evaluation and change. This characteristic of flexibility has allowed the academic proposals of the CTdeM to be reviewed, updated, and adapted in the face of the new challenges presented by the current context. At the end of each semester, evaluations are carried out at different levels: teachers, students, and academic services. In our particular case and at the end of each course, we invite students to value the experience and express their recommendations to improve the quality of educational programs.
At the end of this last semester, the evaluations allowed us to systematize the students' comments regarding the usefulness and relevance of theological education in the development of their ministries. Among the primary analyses, these stand out:
The reflections and debates in the various courses provided a vast perspective of the church's mission, not centered on itself but the service of the Kingdom of God in the world.
Theology as a continuous reflection of God's revelation and action in history helps us work on pastoral proposals that promote and defend life in its diversity and dignity.
The contextual and dialogical theological education promoted by the CTdeM inspires us to read the Bible from our contexts and in dialogue with cultural, social, religious, and political diversity.
The interfaith and interdisciplinary richness undoubtedly brings quality to the training processes. Although quality must be oriented to the results of theological education, it responds to contextual challenges, not only at the technical level but also at the human level. For pastoral and ecclesial work, quality is as important as warmth and sensitivity.
A theological education assumes the life and teaching of Jesus for the development of ecclesial and pastoral models. The centrality of Jesus in the theological work brings ethical and prophetic content to be theological and socio-ecclesial education proposals.
Without a doubt, theological education remains relevant to our contexts and communities.  Today, churches remain institutions that enjoy social esteem and have a great capacity to influence the life of communities.  We sincerely thank Global Ministries of the Christian Church (Disciples of Christ) and the United Church of Christ for allowing us to be a part of this rich and valuable experience of formation and mutual learning.  Thank you to the Comunidad Teológica de México for welcoming us and allowing us the opportunity to serve.
---
Utilidad y pertinencia de la educación teológica
La Comunidad Teológica de México es una institución conformada por diversos seminarios de las principales familias confesionales en México: Bautistas, Metodistas, Presbiterianos, Anglicanos, Luteranos y Pentecostales. Además, realizan sus procesos educativos en coordinación con otras instituciones académicas y ecuménicas a nivel nacional, regional y global.
Nuestra experiencia en la Comunidad Teológica ha significado ampliar nuestra visión y comprensión de la educación teológica más allá de las aulas de clase. La riqueza confesional que aportan los distintos seminarios hace que la oferta académica sea diversa y contextual. El quehacer teológico se convierte en un compromiso constante por la calidad y la pertinencia. Desde los seminarios que conforman la Comunidad Teológica se busca responder a las necesidades y desafíos de las congregaciones, a la construcción de sociedades más justas y seguras a través de la incidencia publica y política, a la promoción y defensa de los derechos fundamentales especialmente de las minorías y grupos vulnerables. Así mismo, se aporta al fortalecimiento de las relaciones ecuménicas de colaboración como parte del testimonio y compromiso cristiano.
La educación teológica como proceso de reflexión y formación se vincula con la misión de la iglesia y se encuentra al servicio de las distintas tareas que ésta desarrolla: la evangelización, la catequesis, la pastoral, la liturgia y la diaconía. Desde la Comunidad Teológica se vive este proceso educativo combinando muy bien lo académico con lo vivencial, lo formal con lo informal y lo eclesial con lo social. En este sentido, la teología se hace desde contextos y experiencias eclesiales diversas y en dialogo con otras disciplinas y saberes.
Para que la educación teológica sea pertinente y de utilidad debe estar abierta a la evaluación y al cambio. Esta característica de flexibilidad ha permitido que las propuestas académicas de la Comunidad Teológica se puedan revisar, actualizar y adecuar de cara a los nuevos desafíos que presenta el actual contexto. Al finalizar cada semestre se realizan evaluaciones a distintos niveles: docentes, estudiantes y servicios académicos. En nuestro caso particular, al concluir cada curso invitamos a los estudiantes a valorar la experiencia y a expresar sus recomendaciones para mejorar la calidad de los programas educativos.
En el semestre recién pasado las evaluaciones nos permitieron sistematizar los comentarios de los estudiantes con respecto a la utilidad y pertinencia de la educación teológica de cara al desarrollo de sus ministerios. Entre los principales comentarios resaltan:
Las reflexiones y debates en los distintos cursos nos dan una perspectiva más amplia de la misión de la iglesia, no centrada en si misma, sino al servicio del Reino de Dios en el mundo.
La teología como reflexión continua de la revelación y acción de Dios en la historia nos ayuda a trabajar en propuestas pastorales que promuevan y defiendan la vida en su diversidad y dignidad.
La educación teológica contextual y dialogal que promueve la Comunidad Teológica nos inspira para leer la Biblia desde nuestros contextos y en dialogo con la diversidad cultural, social, religiosa y política.
La riqueza interconfesional e interdisciplinaria aporta sin duda calidad a los procesos formativos. Aunque la calidad debe orientarse a los resultados de la educación teológica en cuanto responde a los desafíos contextuales no solo a nivel de lo técnico sino también en lo humano. Para el trabajo pastoral y eclesial es tan importante la calidad como la calidez y la sensibilidad.
Una educación teológica que asume la vida y enseñanza de Jesús para el desarrollo de modelos eclesiales y pastorales. La centralidad de Jesús en el quehacer teológico aporta contenido ético y profético a las propuestas de educación teológica y socio-eclesiales.
Sin duda alguna, la educación teológica sigue siendo relevante y pertinente para nuestros contextos y comunidades. Hoy por hoy, las iglesias siguen siendo instituciones que gozan de estima social y con gran capacidad para incidir en la vida de las comunidades. Agradecemos profundamente a los Ministerios Globales de las iglesias Discípulos de Cristo y Unida de Cristo por permitirnos ser parte de esta rica y valiosa experiencia de formación y mutuo aprendizaje. Gracias a la Comunidad Teológica de México y a sus distintos seminarios por acogernos y darnos la oportunidad de servir.
Carlos Sediles-Real serves the Theological Community of Mexico (CTdeM). His appointment is made possible by your gifts to Disciples Mission Fund, Our Church's Wider Mission, and your special gifts.