WCC News: In Armenia, WCC general secretary speaks for justice
As World Council of Churches (WCC) general secretary Rev. Prof. Dr Jerry Pillay continues to lead a WCC delegation in Armenia, he answered key questions about what the team is witnessing on the ground.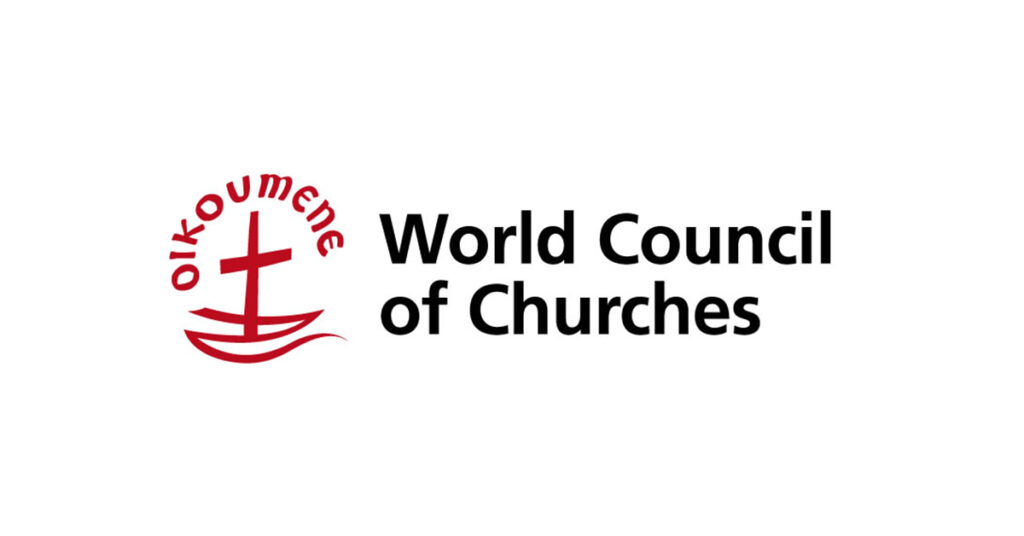 What is the objective of the WCC delegation in Armenia?
Dr Pillay: Our objective in terms of coming to do this visit was to express solidarity with the people of Armenia, and particularly with our member church here, which we have certainly done.
Secondly, our objective is to establish the facts in terms of the situation because people often come at things from their particular perspectives, and share insights into developing the stories, and we wanted to just ascertain for ourselves what the situation is like.
A third objective is to find out how the World Council of Churches can be of assistance, especially in trying to find peaceful solutions to the current problems that we're experiencing in this context. So our visit was intended to go to the Lachin Corridor to see for ourselves, be able to talk to people and and engage with some fact-finding. Unfortunately, we're prevented from doing that because yesterday, when we set out to do that visit, the attack from Azerbaijan commenced, and it was quite a severe attack.
I'm told that 25 people have been killed and, further, 80 people have been injured. And there are some some photographs, pictures, and videos of the devastation that was caused by this attack yesterday.
What did you see?
Dr Pillay: We got onto the bridge ourselves. We were just about almost 20 kilometers away from Lachin itself. We were obviously prevented from going any further, because the soldiers were quite concerned about our safety. We came to experience what people were experiencing in the situation. We got to experience the anxiety, the fears of people, and the concern of what is happening. We were able to look at the corridor itself, and we can verify and say quite factually that the corridor is closed and restricted.
People cannot enter into that very easily. Fortunately, the day before, two trucks from the International Red Cross were able to deliver goods to the people, and on the ground that was helpful. But the very next day the attacks started. So the situation is bad. We've seen for sure that access to the people is restricted. They are being deprived of material goods.
The situation is true, it's real.
The attack, of course, speaks for itself.
Have you spoken to the government of Azerbaijan?
Dr Pillay: When we came to do this particular visit, we also reached out to the government of Azerbaijan, and we asked that we would be given opportunities to to meet with them and to discuss these things with them as well. Unfortunately, they declined the request, saying, not now. They will not be able to do that this time, but they will be willing to speak to us another time.
Of course, I think they have some concerns about the WCC because they tend to think that we may not be reporting factually.
We've seen the tension. We've seen the reality of what the Armenian people are facing and fearing on a daily basis.
What can the World Council of Churches do or say in this situation?
Dr Pillay: We ask the parties to lay down their arms. In a statement that we put out last night we called for an immediate cessation of the attack. We're asking for the leaders to come together and have conversations about finding peaceful resolutions, and hoping that these respective governments will take that very seriously. That's part of the problem: people are not willing to talk to each other and to find solutions because they would rather use violence, and kill innocent people.
How can we find a way forward?
Dr Pillay: The WCC is really trying to say to these political leaders, that they should consider the ordinary citizens. They should consider humanitarian care and support. They should consider the devastation of war. They should consider the fact that war will have to find a peaceful conclusion—and why not work for that now, rather than working towards that at a later stage, when there is so much damage? And so that's our plea. What we will do as the World Council of Churches is to continue to be prophetic in the situation, and to speak for justice—which we always do. We are not politicians. Our task is to address issues of injustices, and the injustices are the injustices that affect and torment people on a daily basis. The WCC does have an influence, and certainly we hope that the world will see what we have seen, to share the things that we have seen.