WCC News: Conference in Greece focuses on economic and refugee crisis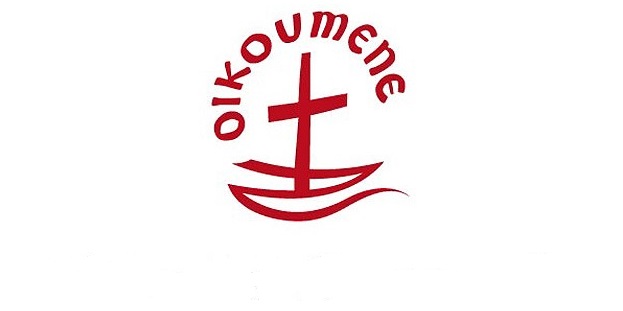 An ecumenical conference in Thessaloniki, Greece held 20-22 February explored the political, religious and spiritual dimensions of the economic and refugee crisis.
The conference was organized by the Centre for Ecumenical, Missiological and Environmental Studies (CEMES) and the Sallux-European Christian Political Movement (ECPM) Foundation.
The World Council of Churches (WCC) was represented by Dr Louk Andrianos, WCC consultant for care of creation, sustainability and climate justice.
Under the aegis of Ecumenical Patriarch His All-Holiness Bartholomew I, the conference was supported by the Aristotle University of Thessaloniki, International Association for Christian Social Teaching, and the Stichting Gave Foundation.
As stated in the opening blessing letter from Bartholomew I, "the aim of conference was not only to examine the theological and spiritual perspectives of the current challenges posed by the economic and refugee crisis but also to explore the way in which churches and religious communities can foster political solutions in Europe by actively engaging their members and constructively encouraging the wider society to participate in the public discussion about the economic and social policies of the European Union with regard to the refugee crisis and, more broadly, with regard to the future of cooperation among the diverse European states".
The conference was attended by religious, political, and non-governmental organizations (NGOs), as well as representatives from the UN Refugee Agency, academicians, theologians, students, church members and refugees' representatives as well as mass media reporters of different faith traditions from Europe.
Christian Meinen, from the Sallux-ECPM foundation, said that "since June 2015, when the unprecedented refugee crisis was at its peak, churches, Christian NGO's and Christian politicians have tried to respond to the situation at hand. However there has not been much opportunity to reflect on the broader religious, spiritual and economic consequences and implications of the situation in a broad ecumenical setting".
The name "Sallux" stems from the combination of the Latin words for "salt" and "light" to remind Christians about their calling to be the salt and light of the world, especially in time of crisis.
Among other topics, conference participants reflected on the voices of solidarity in a Europe of crisis.
Andrianos spoke on the WCC response by focusing on Churches' Commitments to Children, an initiative created through a partnership with WCC and UNICEF in 2017 to share concrete measures to prevent and end violence against children.
"Christians are called to condemn all kinds of discrimination in humankind, especially discrimination against children," Andrianos noted. "In addition, greater coherence for the realization of an Economy of Life for all, including the refugees, is much needed."
Howard Stern from the International Christian Consulate said: "Greece must be helped by the European Union because, being the weakest economy in Europe, this country bears the most burden of the EU refugees crisis".