What do you do?
I've been in Beirut now for about almost two months, and two of the most common questions I receive from folks here and in the US are 1) are you still in Beirut? and 2) What are you doing there right now?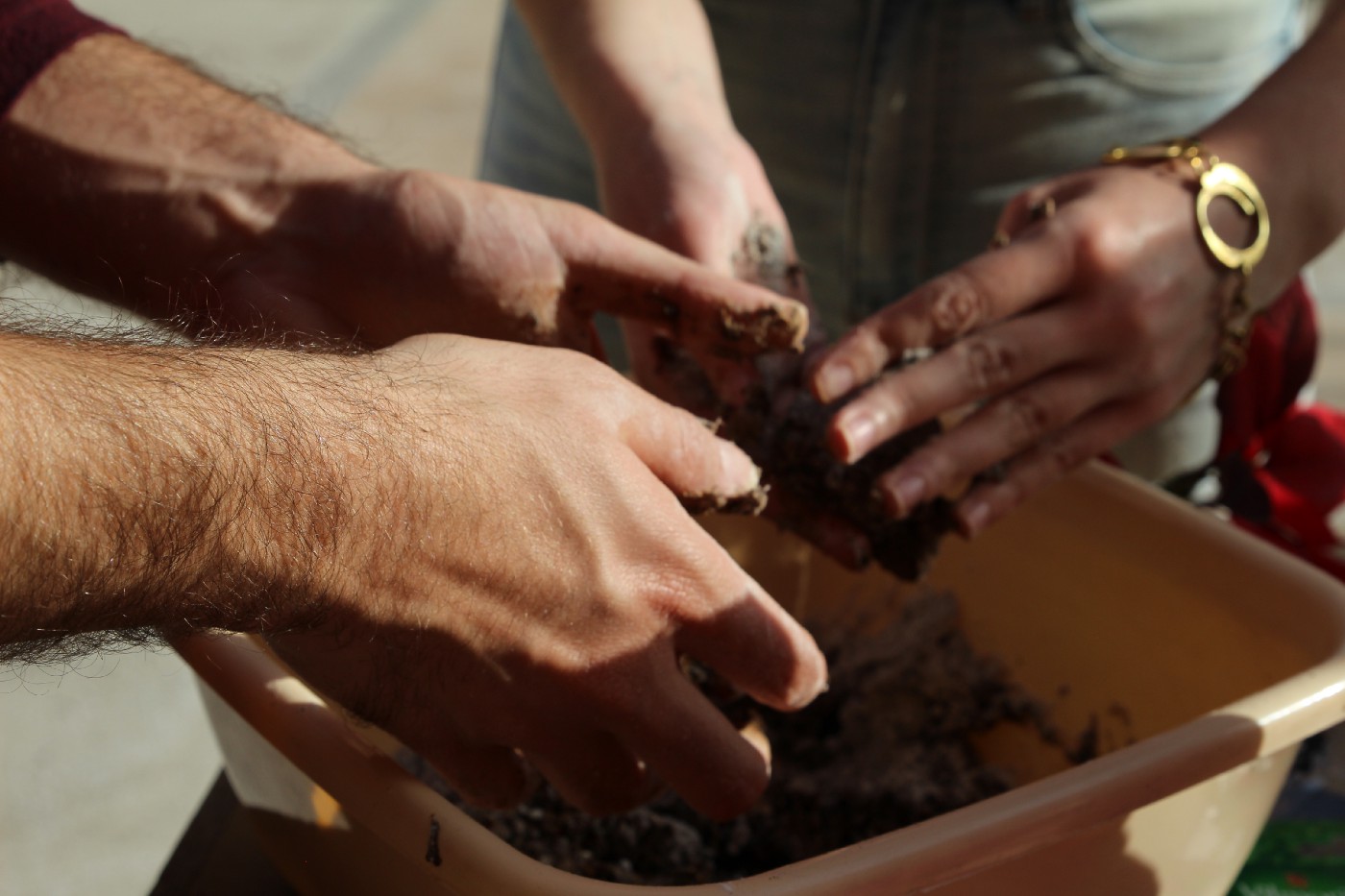 Two days after I moved to Beirut, the Forum for Development, Culture, and Dialogue (FDCD), where I will be working, decided to begin working from home full time, in accordance with stricter stay-at-home orders from the Lebanese government. My plans for my first few weeks of work got postponed. It would be months before I could go into the office, meet everyone, learn about FDCD's projects, get a sense of the rhythm of the office, and find my own place in that rhythm. While my cowokers are still working hard — they are currently working on proposals to provide emergency food and hygiene supplies to our partners in Syria — I don't have any of my own projects yet.
In my very introductory Arabic lessons, one of the first phrases I learned is shu ba3melak?, which literally means what do you do? It often implies work — what is your job? We use this phrase in English, too — if someone asked me what I did, I would tell them about my job without hesitating. Even though I do a lot of things in any given day, I wouldn't tell them about that. I have learned to center my world, and my actions, around my job.
And yet, even though I'm not able to go into work every day, I'm still in Beirut, still living at the Near East School of Theology, and still graciously supported by Global Ministries to serve as a Global Mission Intern in Beirut. So I've had to ponder — without being able to do the job I came to Beirut for, what does serving here look like?
I look to Global Ministries' core values to guide my time as a GMI. They are community, mutuality, justice, peace, and presence. You might notice that none of these values explicitly highlight working, or even serving, as a core value.
Being in Beirut, without being able to go in to the FDCD office, has reminded me that the actual day-to-day work I will be doing at FDCD is only one part of my call to be in Beirut. And in this time, I have had extra time to examine and strengthen all the other parts of my ministry, the parts that don't revolve around work. So, to answer the question, what do I do? I thought I'd give you a few ideas:
I drink coffee and eat sweets every day after lunch with the other students staying at NEST.
I learn Arabic, from classes I'm taking online but also from my friends who teach me the most essential phrases.
I hear stories of families back home in Syria and Palestine, of the protests took place in Lebanon this fall, and of Armenian Palm Sunday traditions.
I sit on my patio and look at the Mediterranean, listening to loudspeaker broadcasts of calls to prayer sung by mu'azzins and church bells rung during Greek Orthodox Lenten prayer services.
I share meals — from big Palm Sunday barbecues and special Canadian-style brunches to everyday, dining hall dinners — with my community.
I go to the grocery store, decked out with a mask and gloves, and hold my bangs back so my temperature can be checked before I enter.
I spend time with the neighborhood cats I've attempted to befriend, who I've named Zazie (short for

 

zaytoun,

 

the Arabic word for olive) and Barry. I also spend a lot of time worrying about them because they keep getting in fights. My friends remind me this is normal cat behavior.
I sit on the patio with my quarantine bubble-mates and soak up the sun, discussing everything from Johannine theology and the morality of revolution to if we should dye our hair.
I tend to the garden we planted together from vegetable scraps and look for signs of new growth each day.
I gather with my community to worship, to eat, to play board games and watch movies, to drink coffee, to observe Good Friday and commemorate the Armenian Genocide
So what am I doing in Beirut? Mostly, I'm trying to stay present. I have to know and love a group of 15 Syrian, Lebanese, American, Canadian, and German students who are together during this uncertain time. I find my place in this community. We hold one another up in our grief and our joys, monitor a global situation that's changing daily, and laugh together — a lot.
Leda Zakarison serves with the Forum for Development, Culture, and Dialogue, Beirut, Lebanon. Her appointment is made possible by your gifts to Disciples Mission Fund, Our Church's Wider Mission, WOC, and your special gifts.