When Cultures Meet
Sometimes mission co-c workers get a bad rap. Even back in the 1970s, many Christian groups decided to find a name other than "missionary," to use for those who feel the call to do the work of the Good News in another culture.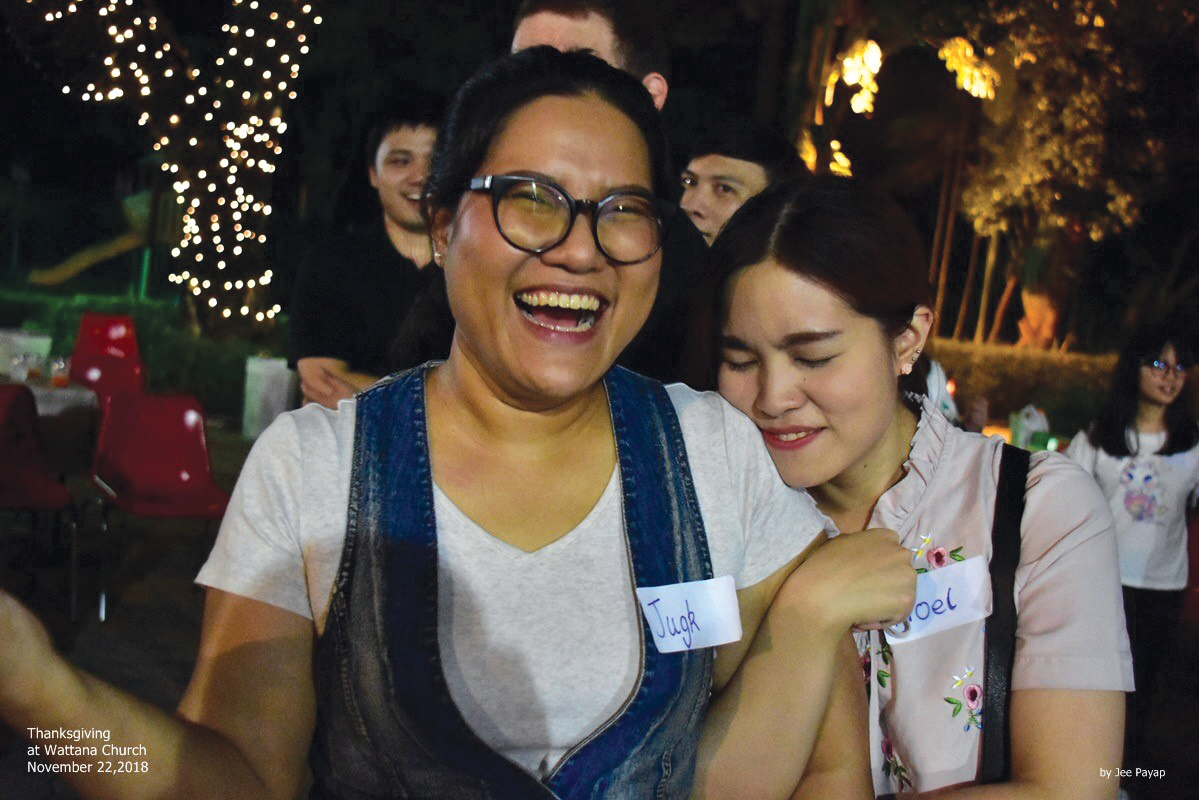 "Fraternal worker," was a term I heard as a Missionary Kid. That had to change again, due to the need to use more inclusive language. People acknowledged that missionaries had gone around the world with the best of intentions, but did not necessarily realize the cultural damage they might have done at one and the same time. 
 Serving in Thailand is giving me a different perspective. Cultures can't necessarily predict what they might take from each other. Just a couple of months back, some Thai folks in the English-Language Ministry of the congregation I now work with suggested we celebrate Thanksgiving Day, American-style. After all of my contextualized education, I had my doubts. But the idea was accepted enthusiastically by the different cultural groups who worship together in the English Language at Wattana Church in Bangkok: Thai, Naga from India, Chinese, Japanese, Singaporean, Australian, South African, USian (American), Pakistani…. Bangkok is more cosmopolitan than ever before.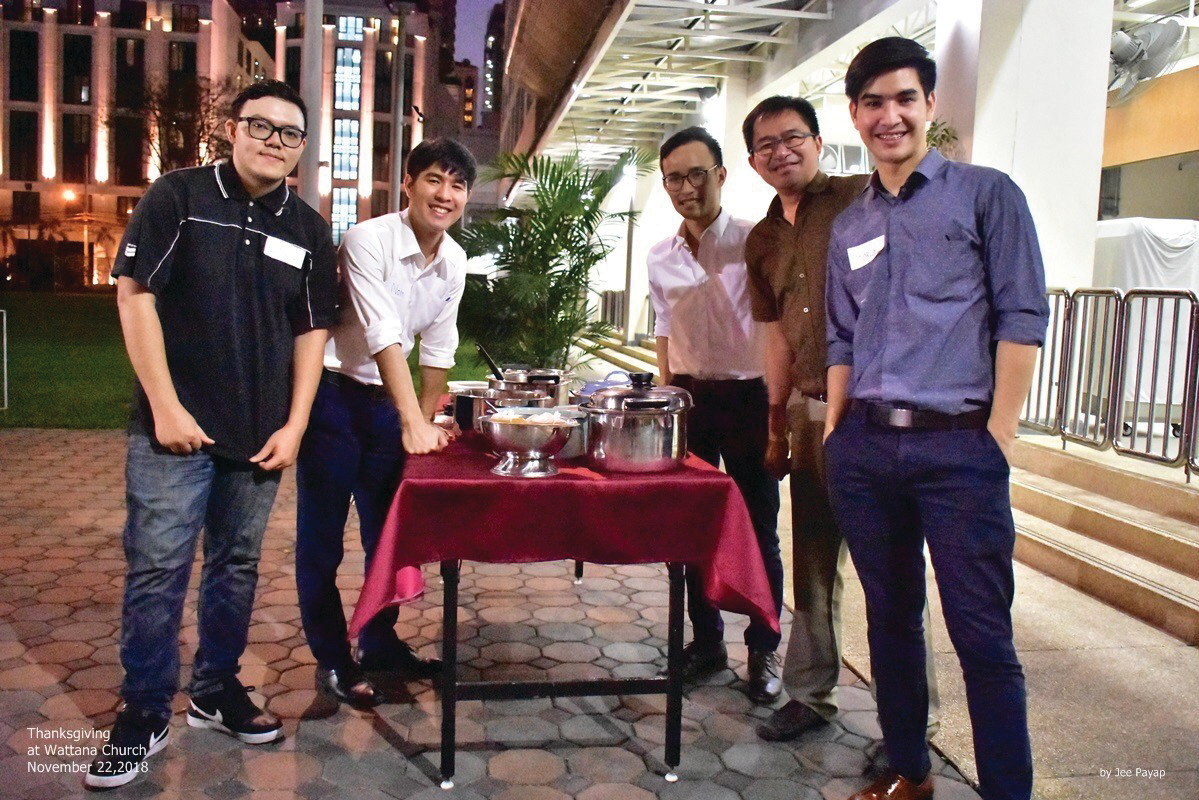 So, on the same Thursday night when the rest of Thailand was observing the ancient festival of Loy Kratong, when people floated little boats made of banana leaves, lotus, candles, and incense down the river to honor the Mother of the Waters, we English-speaking folks at Wattana Church had a festive dinner together out on the patio beneath the monkeypod trees and strings of white lights. There were some very expensive roasted turkeys (donated), stuffing, gravy, cranberry sauce, mashed potatoes, home-made pumpkin pies, AND…. Filipino-style egg rolls, traditional Naga-style spicy meat to be eaten with Indian roti, Thai meatballs and dumplings, Pakistani biryani, and of course, white rice, along with many, many more shared dishes. One of the church Elders brought a scale model of the Mayflower he had built from scratch many years ago. (The Mayflower? But it was beautiful.) 
 But we also had very Southeast Asian touches: live music throughout the evening, an emcee who spoke and told jokes while the music was playing, impromptu choir singing from some guests, and then some Youth for Christ-style icebreaker games and small-group prayers. 
 And what was the point of the evening? Evangelism and conviviality ("fellowship," as we used to call it). Thai folks are still interested in U.S. culture, even though the Japanese and Korean pop cultures have long overshadowed the former. A cross-cultural feast is a perfect time to invite one's non-Christian friends and then share the faith formally and informally in a relaxed atmosphere. It works on Christmas Eve and New Year's Eve, too.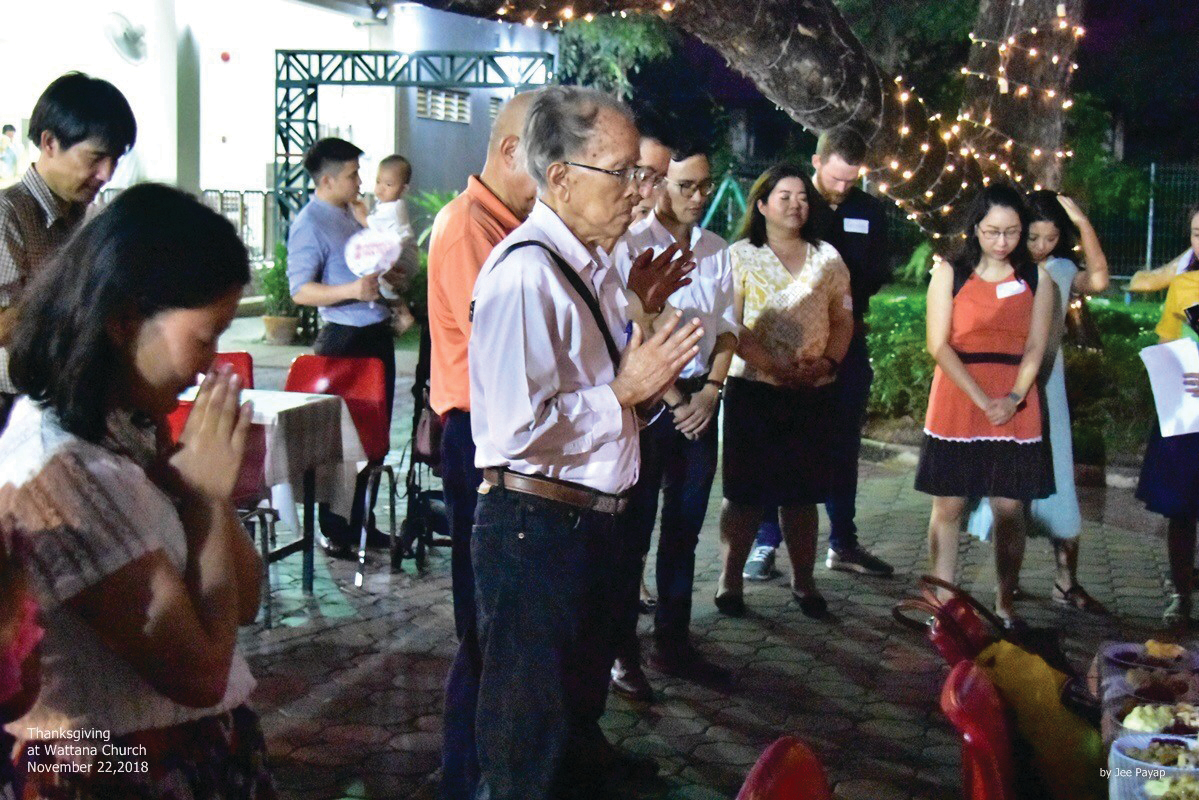 As a Mission Service Worker with Global Ministries, supported greatly by the Christian Church in the Upper Midwest—and many others—I generally think of myself as something of a cross-cultural expert. But I'm constantly learning that "experts" must stay up-to-date. Thailand is still one of the bottom 20 countries in the world in regards to the percentage of Christians. This makes Christians all that much more serious about sharing the Good News and supporting one another. 
Anne Gregory serves with the Church of Christ in Thailand. Her appointment is made possible by your gifts to Disciples Mission Fund, Our Church's Wider Mission, and your special gifts.