YMCA-YWCA Joint Advocacy Initiative: Easter Message 2018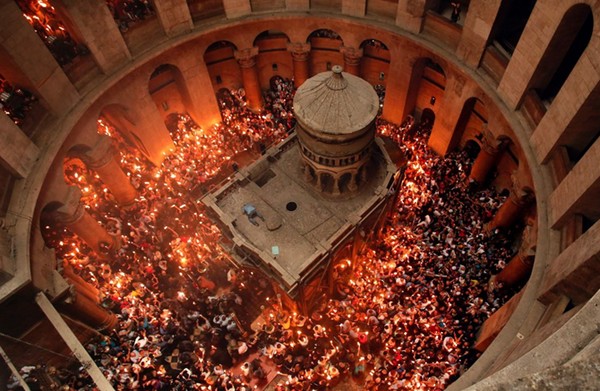 "As we walk the Via Dolorosa, we continue to await the light of right anchored in the resurrection"
– From Patriarch Emeritus, Michel Sabbah co-author of Kairos Palestine, in Easter Alert 2018
The Joint Advocacy Initiative invites you this Easter season to not only walk with us on the Via Dolorosa, this life under 51 years of a military occupation, and 70 years of settler colonialism, and 11 years of an illegal blockade on Gaza, but to walk with us anchored in the "light of right", in justice toward our deliverance and freedom.
We invite you to continue to lift up in prayer our holy city of Jerusalem; that it remains a shared holy city for all three faiths – open for all. We especially ask you hold in your hearts all the people of Gaza during this time of political and humanitarian crises with threats of violence and war on the horizon.
For those who come to spend their Easter in the holy land, we ask that you stand up for the rights of your Palestinian Christian sisters and brothers who are denied visas to enter to celebrate. Jerusalem belongs to all. Join us in advocating for the maintenance of the "status quo," in spite of imperial authorities who wish to declare this holy city as theirs alone.
Christ is Risen! He is Risen indeed!
Let us all live lives anchored in the promise of new life, in the Resurrection!
Happy Easter