Global Mission Weekend
This event is unfortunately CANCELLED.
Join Global Ministries for a weekend of learning, fun, and worship! Meet mission co-workers and international partners. Learn more about God's mission in the world. Connect with friends new and known. Deepen your own faith as you hear more about the experiences of people around the world. Consider the ways we can and do walk in partnership. Play some games, sing some songs, and enjoy walks in beautiful, peaceful Tall Oaks. All of this and more at Global Mission Weekend!
Friday, October 11 – Sunday, October 13
Check in/arrival will be 4:30-6:00 pm on October 11, departure will be 11:00 am on October 13
High School Youth (Grades 9-12)
Tall Oaks Camp and Conference Center
12778 189th Street
Linwood, Kansas 66052
(closest airport is the Kansas City airport)
$50/person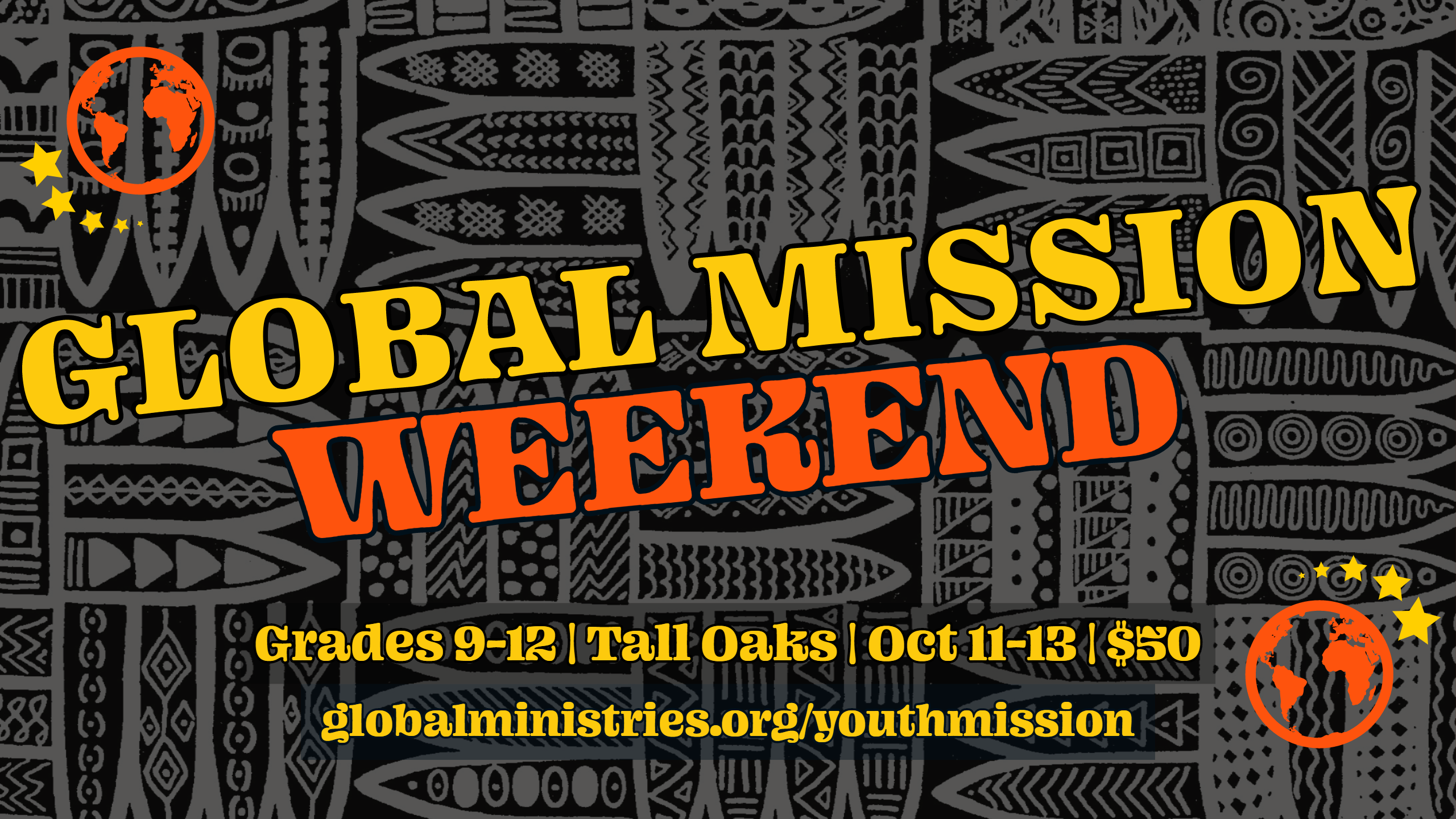 Help us to get the word out!
Global Mission Weekend Facebook graphic
Global Mission Weekend Instagram post
Global Mission Weekend slide (Widescreen) (4:3 ratio)
Global Mission Weekend video promo (can download video here)
Questions? In need of scholarship assistance?
Contact Bethany Guy, Director of Communications
(317) 713-2574
bguy@dom.disciples.org