Zimbabwe Council of Churches Election Research Report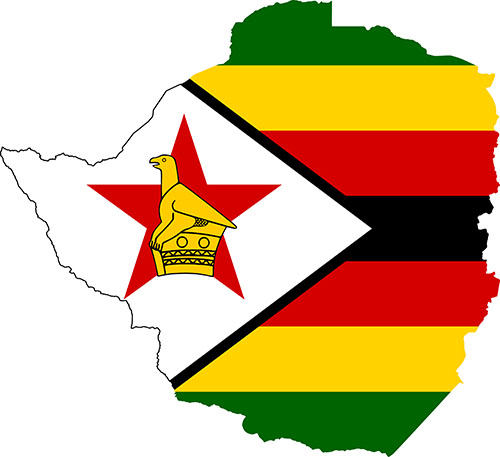 Announcing the Launch of the ZCC Election Research Report: 'Zimbabwe Council of churches (2018), 2018 Harmonized Elections: Prospects for democratic transition in Zimbabwe, Harare, Zimbabwe Council of Churches.'
The Zimbabwe Council of Churches announces the publication of an important election research titled '2018 Harmonised Elections: Prospects for democratic transition in Zimbabwe.' Drawn from an extensive research involving 1607 respondents, the research broadly explores the extent to which electoral conditions and citizens perceptions impact on the prospects for democratic transition after the 2018 Harmonised elections. It answers questions such as:
Can the 2018 election usher in a smooth transition to democracy?
What needs to change urgently in order to positively harness the high levels of citizens' interest in the 2018 election?
The results are mixed; the lessons learnt imperative and different stakeholders will no doubt draw varying conclusions. However what is important to the ZCC is that the data sets are used to stimulate nation building dialogue and engagement. Key findings to note include:
Increased interest in the elections: The Research indicates a marked increase in citizens' willingness to participate in the elections. Urban areas recorded the highest levels of interest compared to peri-urban and rural areas. In the polled urban areas citizens' willingness to participate rose by 25% from 52% in 2013 to 77% in 2018. Higher levels of interest in the elections amongst voters in urban areas are essentially a function of greater access to electoral information.
Lack of confidence in the electoral processes: The research found that while there has been a significant increase in interest in elections across all demographic categories, citizens hold mixed perceptions, hopes as well as fears of violence and rigging. Only 42% of the respondents indicated that the government has taken significant steps to ensure that the elections are free, fair and credible. Fifty eight percent (58%) of the respondents indicated that the politi¬cians always manipulate the electoral system to their advantage. The survey showed that the youths are less likely to trust the government than the elderly. Only 14% of the youths expressed that they had a great deal of trust in the government.
Lack of trust in Public Institutions: A running theme in the report findings is a deep mistrust of public Institutions' capacity to administer the Elections. 63% of the respondents observed that violence and electoral malpractice are a real threat to the credibility of the forthcoming elections. The majority of respondents felt let down by elected officials who have a tendency of promising sudden improvement of living standards if elected yet the lived reality for many (80%) is that most elected officials lose touch with the people soon after the election.
The full report is accessible via the ZCC's I Pray I Vote website: www.iprayivote.co.zw