2018 Update from the International Service for Peace (SIPAZ), Mexico
The International Service for Peace (SIPAZ) works for peace in Mexico. SIPAZ plays a role in preventing socio-political violence in the communities of the Mexican state of Chiapas, as well as the states of Oaxaca and Guerrero, in southern Mexico. SIPAZ operates from a perspective of non-violence that stresses the construction of a positive peace in these states.
Current Context: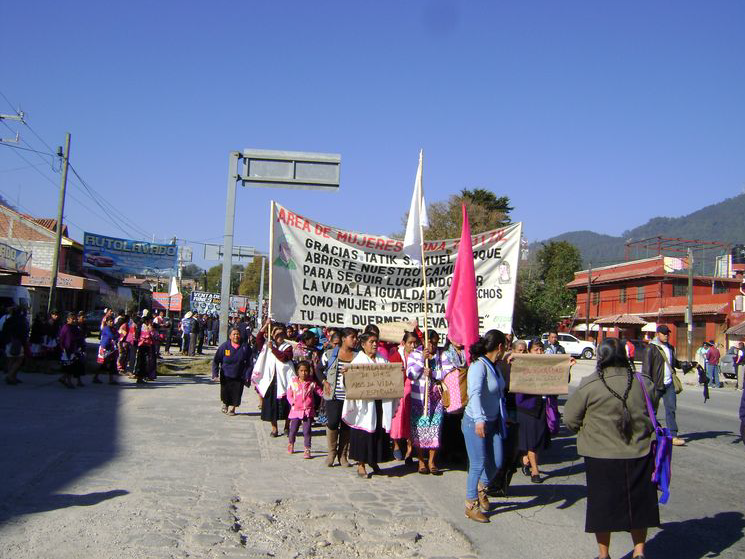 In Mexico, there has been a constant increase in the levels of social conflicts, polarization, and human rights violations. These consequences are often a result of social exclusion and public policies prioritize coercive force by army and other security forces. The forced disappearance in 2014 of 43 students from the Ayotzinapa Teachers' College in the state of Guerrero alerted international civil society to the current spike of violence in Mexico. It also evidenced a larger human rights crisis, as complicity between police, politicians, and organized crime revealed that impunity and profound institutional weakness are serious problems. The situation of violence in Mexico has intensified to dramatic proportions. Since 2006 to date, the National Public Security System has registered more than 213,000 murders, while over 30,973 individuals have disappeared, without counting migrants. Indigenous and farming communities suffer, along with other sectors of the population, from the lack of access to justice, criminalization of social protest for legitimate demands, as well as the violence caused by the omnipresence of organized crime.
However, SIPAZ finds beacons of hope: indigenous groups have developed their own values such as the Tsotsil and Tseltal concept of Living Well (Lekil Kuxlejal), which represents a vision that encompasses both society and nature. On another hand, the concept of collective justice (Lekil chajpanel) seeks to build deep and long-lasting solutions. SIPAZ's efforts also seek to build upon these lessons and multiply them in order to contribute important elements to peace building and positive conflict transformation at the local, national and international levels.
The most important actions SIPAZ will undertake in the next year in the areas of Peace Education, Accompaniment, and Community and Leadership Development are: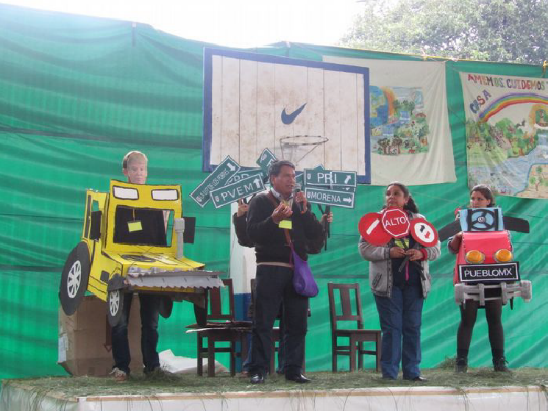 1. To organize workshops on Context Analysis and Positive Conflict Transformation (PCT) tools that allow their participants to develop non-violent strategies in defense of their rights.
Expected Results: At least 500 direct participants in workshops will obtain and implement analytical and Positive Conflict Transformation (PCT) tools, which they will share with over 5000 members of their communities and organizations. At least 30% of those participants will be women
2. To participate as observers in non-violent activities that are convened by and involve participation by groups accompanied by SIPAZ.
Expected Results: To open political space for local human rights defenders, indigenous organizations, social sectors, rural communities and civil society groups who suffer repression due to their work. By feeling accompanied, they have less fear in filing complaints about human rights violations to which they are subject, as well as in organizing in a more proactive way. The international observer presence also has a deterrent effect against possible repression and violence
3. To make frequent trips to areas of social tension in Chiapas, Oaxaca and Guerrero so as to produce diagnoses on the prevailing local situation and / or to accompany organizations located in those regions.
Expected Results: SIPAZ generates a regularly updated diagnostic (including a quarterly newsletter in four languages). This synthesis and other inputs allow pertinent interventions from SIPAZ or by human rights and solidarity organizations, so as to empower accompanied persons and groups to continue implementing their strategies.
Continue reading about the work of SIPAZ in Mexico.