2021 Fall Appeal
October 2021
Dear Friends,
It is with some sadness that I write this letter, but also excitement as I face the next chapter of my life. I am scheduled to retire December 31, 2021. I have been immeasurably blessed to have served in this sacred ministry for 36 years, after 8 years of service with the Division of Homeland Ministries. I will miss most the visits with our partners, engaging and witnessing how God is working around the world. I want to thank you for your prayers and financial support, which makes you a part of a great legacy of witnesses who support Global Ministries.
Thanks to you, Global Ministries continues to be a Critical Presence responding timely and appropriately to God's people and creation at the point of deepest need. Prior to my work at the Division of Overseas Ministries, I used to wonder what impact our gifts had on the immense challenges our brothers and sisters are facing around the world. Today, I can say that I have witnessed how our efforts change lives. Our gifts bring clean water to communities, support hospitals and medical work, enhance microcredit programs, provide training for current and future pastors, and so much more.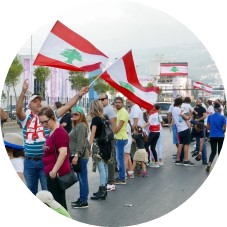 Mission co-workers serving in Beirut, Nishan and Maria Bakalian, demonstrate the essence of Critical Presence. With your support, they stayed in Lebanon during social and political tensions, the COVID-19 pandemic and the devastating explosion at the Port of Beirut on August 4, 2020. They understood their ministry as one of presence and did not use their United States passport as a way out of the struggles of the people they accompanied. They prayed, they stayed, and they served. Your gifts support this type of Critical Presence.
The Community of Disciples of Christ in the Congo (CDCC) is another example of where your gifts have made a difference through providing medical services to some of the remote communities in the Equator region. Your gifts have provided needed medication at low to no cost, food for children on the brink of experiencing malnutrition, safe baby deliveries, and regular checkups.
Donors like you have provided resources to purchase needed medical equipment such as x-ray machines, surgical equipment, and hospital beds. Doctors who serve these communities receive scholarships and support through Global Ministries. Your gifts are saving lives.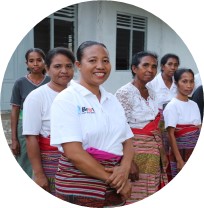 The Evangelical Church of West Timor (GMIT) is another example of where your support helps the Indonesian church, as this year they faced the triple disaster of two major Covid outbreaks and devastation from the Cyclone Seroja. Global Ministries, through both specific disaster relief and committed partnership, supports the adaptability and resiliency of GMIT as it responds with faith to disasters. Your gifts contribute to the strength of the church in adversity.
These are just a few examples as to how we witness to God's love in the world and ways in which we work toward Global Ministries vision: that all of God's people and creation share in God's abundant life. As I move toward my retirement, I am excited by the new opportunities for Global Ministries. There is still much work to be done! I will continue my strong financial support of this ministry and I pray that you will also continue to join me in this support.
Blessings upon you!