3rd Thursday Alert: Tell Congress to Affirm Your Right to Use Economic Measures to Promote Justice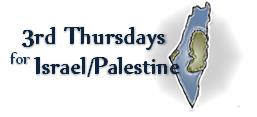 On July 17, Rep. Ilhan Omar introduced to the US House of Representatives a resolution (H. Res. 496) entitled, "Affirming that all Americans have the right to participate in boycotts in pursuit of civil and human rights at home and abroad, as protected by the First Amendment to the Constitution." The resolution cites examples of the use of boycotts, starting with the Boston Tea Party, to rectify instances and policies of injustice. The examples listed are domestic, like the Montgomery Bus Boycott, as well as international, such as the US boycott of Nazi Germany in the 1930s and 1940s and of the Soviet Union in the 1980 summer Olympics. The resolution goes on to enumerate cases in which the US Supreme Court upheld the right to boycott as among the rights of free speech protected by the First Amendment of the US Constitution. The resolution currently has 18 co-sponsors.
At the same time, anti-boycott measures in the specific case of Israel/Palestine have either been adopted by state legislatures or passed by gubernatorial executive orders in 27 states, and have been passed in the House and Senate. Those efforts attempt to deny US citizens the right to express their opposition to Israeli policies of occupation and discrimination that include continuing occupation of Palestinian lands, a marked increase in settlement expansion expenditure following Pres. Trump's election, and the possibility of Israeli annexation of the Jordan Valley in the West Bank, in contravention of international law and UN resolutions.
The principles of H. Res. 496 echo those that churches asserted in their August 2016 statement, "Employing Economic Measures as Non-Violent Tools for Justice in the Israeli-Palestinian Context," and which were conveyed to President Trump and members of Congress in a Nov. 2017 letter which "reject[ed] any efforts by the state to curtail these rights." Churches reiterated their support for the right to use economic measures and for H. Res. 496 in a letter sent this week to Congress that asserts and affirms "our strong support for the right to make decisions about the stewardship of our financial resources, in accordance with our faith values." The churches expressed their concern that the "US Administration has taken several unilateral actions to undermine the possibility of a just resolution to the Israeli-Palestinian conflict, punish Palestinians living under military occupation and refugees, and further diminish the quest for peace, justice, and equality for the people there" as well as "Israeli efforts to intensify the occupation…." A wider community of churches and faith-based organizations, as well as broader civil society, also issued a letter in support of H. Res. 496, on Sept. 10.
Now is the time to reassert your right to use economic measures and to be a responsible steward of your financial resources, as your faith calls you to be.
Call and/or write your elected representative today to let her/him know that you insist upon your right to use your economic leverage in support of peace and justice any- and everywhere, including in the context of Israel/Palestine.  Ask how s/he voted on HR 246, and express your support HR 496, based on your faith values and your Constitutional rights, and urge her/him to support the resolution.
Feel free to use this sample letter when you contact your representative:
Dear Representative,
As a person of faith, I take very seriously the stewardship of the resources I have, to spend responsibly and to avoid supporting injustice.  I am very concerned that Congress (and many state legislatures) are actively working to take from me the ability to make those decisions as I witness the continuing situation of Israeli occupation of Palestinian lands and people, and the inequality of rights and resources that result from that.  I do not wish to support such policies, nor do I wish to invest in, purchase products from, or derive benefit from companies that do.
I strongly support H. Res. 496 and the principles it affirms, support the position of these faith leaders, and urge you to vote for it when it comes to the floor for a vote.  Those principles are shared by leaders of my church and the ecumenical Christian community, as articulated in this statement.
Thank you for your attention to this matter, which is a matter of Constitutional rights and faithful and responsible stewardship.
Respectfully,