3rd Thursday Alert: Tell Congress to use its leverage to end the Gaza Blockade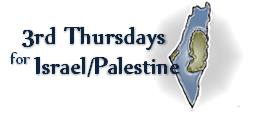 For more than a decade, Palestinians living in the Gaza Strip have suffered under a brutal blockade and growing humanitarian crisis. The besieged population, lacking a functioning healthcare system, now faces a health emergency with the arrival of the first of COVID-19 cases among the general population.
AP reports that Gaza's first COVID-19 cases outside of quarantine centers were detected on August 24. As of September 13, over 1600 active cases have already been detected and 11 people have died.  
Palestinians in Gaza are particularly susceptible to the pandemic due to overcrowding, the inability to access adequate water and sanitation, and a healthcare system crippled by successive Israeli military attacks and years of structural violence. Since it began in 2007, the Gaza blockade has devastated Gaza's economy, eroded its infrastructure, and left the population of 2 million people largely cut off from the outside world. Enforced by the Israeli military, the blockade restricts the movement of people, goods, and services in and out of Gaza, choking Gaza's vital farming and fishing sectors and leaving 46% of the population jobless.
Gaza's first COVID-19 cases arrive during Israel's closure of the Karem Abu Salem (Kerem Shalom) crossing since August 11. The closure has suspended the import of fuel into Gaza and caused Gaza's sole power plant to shut down, restricting operations at its sewage treatment plants, diminishing the supply of water to homes, and leaving residents with as little as four hours of electricity per day. Hospitals are now heavily reliant on backup generator power to keep services running and critical patients alive, and frequent power cuts are causing damage to essential equipment such as incubators for newborn babies.
"We are no longer on the edge of a humanitarian crisis, but in the middle of one. There is no comparable situation in the world where a substantial population has endured such a permanent lockdown, largely unable to travel or trade, and controlled by an occupying power in breach of its solemn international human rights and humanitarian obligations," said UN Special Rapporteur Michael Lynk in a September 1 statement.
Immediate action, including ending the Gaza blockade, is needed to provide Palestinians in Gaza with access to the medical care they need and ensure that Gaza does not face an uncontrolled outbreak. Without swift action, COVID-19 will likely overwhelm the already strained Gaza health system.
The Association of International Development Agencies (AIDA) in a September 4 statement called on Israel to "respond swiftly and effectively to prevent the spread of COVID-19 in Gaza, reinstate the health coordination mechanism for critically ill patients to access treatment outside the Strip, and bolster the provision of supplies to Gaza hospitals."
Tell Congress to use its leverage to end the Gaza blockade and hold Israel accountable for violations of human rights. Change is possible, but not until the blockade is lifted and steps are taken by Israel to ensure that Palestinians in Gaza have access to basic necessities and medical supplies. Ask your representative to call for action to end the blockade and to alleviate the suffering of the people of Gaza.