A Life Devoted to the Poor and the Forgotten: The Testimony of Bishop Pedro Casaldáliga
Spanish Claretian missionary Pedro Casaldáliga, bishop of the poor and the forgotten, died on the 8th of August, 2020, at 92 years of age, in the city of Batatais, in Brazil.  He was born in Balsareny, Spain, in 1928. He arrived in the Brazilian Amazon in 1968, in São Félix do Araguaia, a municipality of Mato Grosso.  He became Bishop of the Prelature of São Félix does Araguaia since 1971.  Casaldáliga has always worked in favor of "peons," peasants, landless and Indigenous Peoples, openly opposing landowners, agribusiness, and all economic powers that deny the rights of the individuals and peoples. You can't explain the history of the struggle for land in Brazil without Casaldáliga.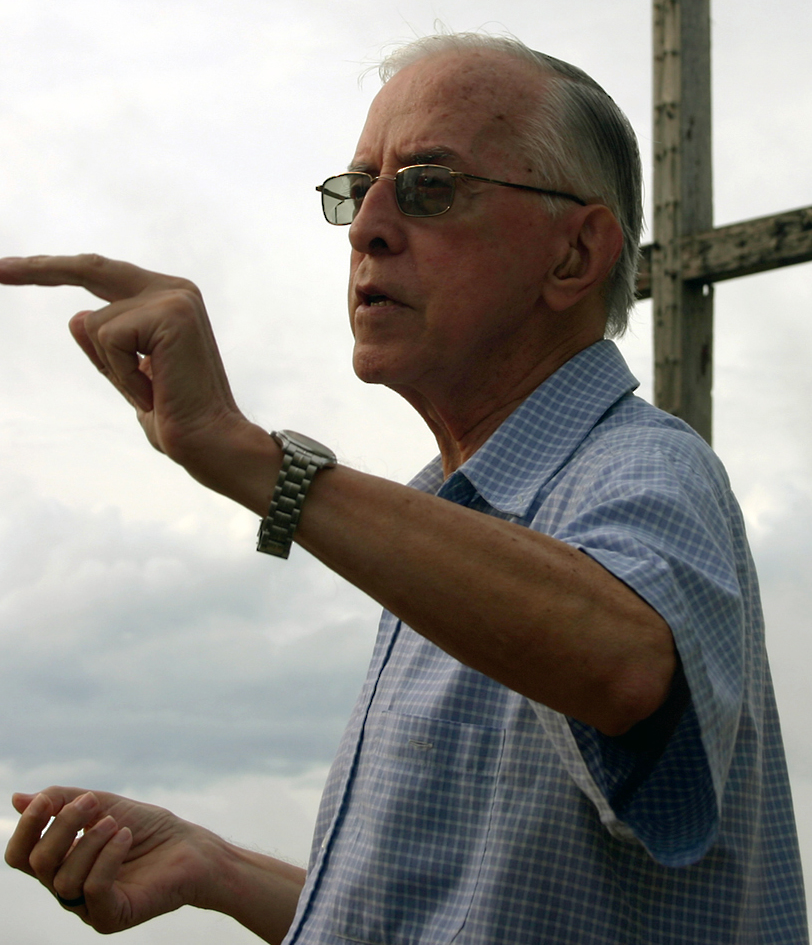 Poet, writer, and communicator by vocation, Casaldáliga was the author or contributor of more than 100 works translated into several languages. He based his words and deeds on liberation and hope, with justice and peace for a more human society. Bishop Casaldáliga gave hundreds of interviews and wrote numerous articles, circulars, and letters. Early on, his fight for indigenous and peasant people and their right to the land earned him several threats from landowners and the government. In fact, in the 1970s, when he was already a bishop, the government tried several times to drive him out of the country. Pope Paul VI came to his defense to prevent his expulsion."Whoever touches Pedro touches Paul," said the pontiff. Casaldáliga never faltered in his prophetic denunciation from the teachings of the Gospel.
"He died smiling, calm, serene, in peace. He was a man united with God. With his death, he gives witness of peace of heart, of peace in communion with God," Said Fr. Ronaldo, a Claretian Missionary from the same community as Bishop Casaldáliga, and he accompanied him until his final breath. See the quote and a report on his life on this link: https://www.romereports.com/en/2020/08/10/pedro-casaldaliga-died-smiling-calm-and-in-peace-explains-a-claretian-missionary/
Global Ministries honors the life and commitment of Bishop Casaldáliga through the voices of  Mission Personnel and Partners.  Here are some testimonies of his walk with the"least of these."
"Now that this pastor-brother has passed into eternity, I want to highlight some qualities that adorned his life. Pedro was intense and cordial.  He hugged and greeted with strength and joy. Then his conversation turned to intentional concern for situations that hurt and moved him. Injustices outraged him, sometimes with great tenderness and disturbing care. His passion and poetic creativity committed him to the poor of the earth. He knew how to highlight the martyrdom and testimony of figures such as the Saint Oscar Romero of America.   Also, you could perceive how the indigenous people from Brazil and all of America were present in his memory and accompaniment. His writings were colored by an embodied spirituality and that consistent pastoral of solidarity. " Rev. Dr. Carmelo Álvarez, former Mission Co-worker in several countries across Latin America and the Caribbean.
"Monsignor Don Pedro Casaldáliga, priest Bishop, prophet, and saint, was a man with the wisdom of God, out of an exceptional series.  He was a servant of spiritual practice with faithful love for the poor, identifying with them, refraining from the material, sharing his life, ministry, and service to the humble workers and peasants. In El Salvador, we had the joy of having him. I had the honor of meeting him.  We were friends since the beginning of the nineties.  It was a blessing to have him as a guest at home, to share with him as a family.  I always admired his whole person scattered, being full of God's love. The suffering of the people occupied his constant talks.  He was bothered by the world of injustice and the practice of oppression and exploitation by political and economic power. All humanity was his love. There was no hatred or resentment for anyone.
Let me share with you an experience that could tell you the kind of person Don Pedro was.  Lutheran University invited him to give a lecture.  As I was accompanying him, we arrived early. We settled in the room assigned for the discussion. At his request, we removed the usual table we have for the presiding of meetings.  Instead, he asked to organize the room in a circle, so everyone and all the attendees were equal participants in the conference.  Little by little, people started to arrive, and the meeting room was full. I was wearing my "clergyman" clothing, as I always do.   On the other hand, Bishop Casaldáliga looked like a worker or peasant.  Nobody could identify Don Pedro for being dressed as a priest.  Even somebody expressed to me his concerns regarding Bishop Pedro, claiming that he was late for the meeting.  People were shocked and surprised as I pointed out at that humble man, that one without the appearance of being the great Monsignor Bishop Don Pedro Casaldáliga.  They were all impressed with his humbleness, being such a great inspiration for churches around the continent.  So, participants improvised widespread applause, and he just stood up and saluted them.  That was "Pere" Casaldáliga.  He was a man who always lived what he preached." Bishop Medardo Gómez, Salvadorian Lutheran Synod.
"Founder of pastorals and social organizations dedicated to the struggle for land, to the defense of Indigenous Peoples and against neoliberal capitalism and social inequalities, Pedro has always defended the need to have a personal and community commitment with the poorest.
Often censored, silenced, persecuted by the powerful, and having suffered several assassination attempts, Casaldáliga has always remained faithful to Utopia: always striving to build the Kingdom of God on earth. Always with unwavering hope.
Beloved Pedro: From the depths of our being, we appreciate your "donated" life, the "hopeful" hope that has made us and makes us walk, and all the light that you have given us throughout your life. Full of longing and pain, we tell you that your struggles are ours; that your heart beats in every one of us and that we will continue trying to live your causes as ours through each day. ALWAYS, WITH HOPE!" Cuban Council of Churches.