An update of the recent Nicaraguan crisis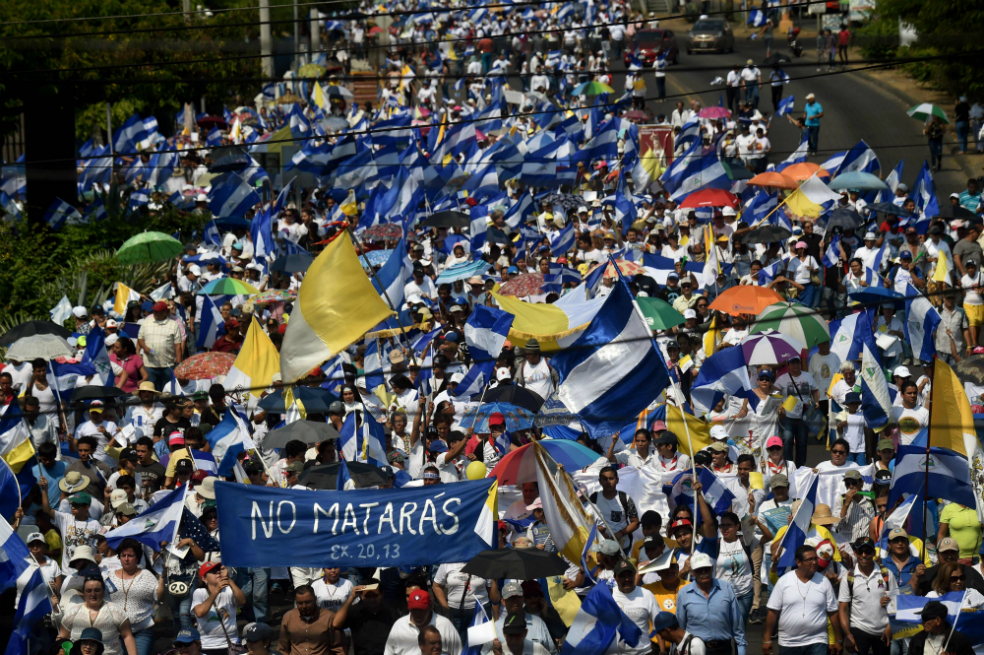 Social unrest in Nicaragua has led to incidents of violence caused by protests against some reforms that the Government of Nicaragua has tried to put into effect regarding the Social Security Law. Damaris Albuquerque, Executive Director of the Nicaraguan Council of Churches for Development (CEPAD), offers this update:
Things continue to be uncertain as the crisis in Nicaragua goes into its third week. The Episcopal Conference held a press conference last week calling all those invited to the dialogue to appoint their representatives, including University students. So far, only the private business sector has named their five representatives, beside the Bishops. Yesterday, the National Assembly, the legislative body, swore in the members of the Truth, Justice and Peace Commission with the mandate to investigate all the happenings and to submit a report in three months. The members are Fr. Uriel Molina, a well-known Liberation Theologian; Dr. Myrna Cunningham, an activist from the Caribbean Coast; Mr. Jaime Lopez-Lowry, vice-President of the National University of Nicaragua; Mr. Cairo Amador, a political analyst and Dr. Adolfo José Jarquin, the Deputy Human Rights Defender. Dr. Jarquin is from the government sector.
Meanwhile, the Public Prosecutor's Office and the Human Rights Commissions have been filing the accusations from the victims' relatives. Protests continue every day from different groups and at different locations, mainly of Managua, but also in larger cities of Nicaragua, claiming for justice for the victims, but others for changes in the government and changes in the universities. Most of the protests have not reported any violence until last night where protesters clashed in Niquinohomo, the birthplace of General Augusto Sandino, a national hero after whom the Sandinista Party takes its name. Those who protest against the government pulled down the Party flag from the Sandino monument, painted it in blue and white (the national flag's colors) instead of red and black (the Sandinista Party's colors), which led to confrontation with those who favor the government. The media reports many wounded, but no confirmed figures.
Please continue praying for Nicaragua, for wisdom for all involved, for justice and peace.