B'Tselem: Israel commits a crime and paints Palestinians as lawbreakers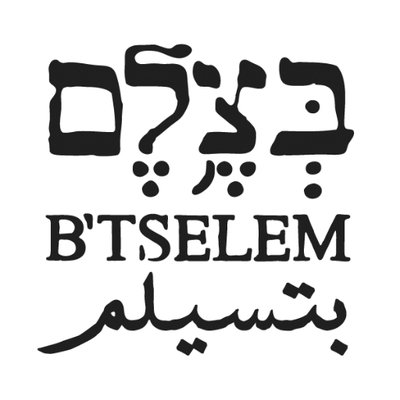 Israel commits a crime and paints Palestinians as lawbreakers:
The homes of 44 Palestinians, including 22 children, were demolished
yesterday in the West Bank
November 26, 2020
Press release – for immediate publication
As part of Israel's efforts to take over more land in the West Bank, authorities yesterday destroyed the homes of 44 Palestinians (22 of them minors) and cut off entire communities from the water supply. Some of the homes demolished yesterday were still under construction and not yet occupied.
These demolitions are the extreme manifestation of Israel's policy designed to empty entire areas of the West Bank of their Palestinian residents. Other methods routinely used by Israel are conducting military training in residential and farming areas, denying Palestinians access to land, prohibiting construction, preventing connection to basic infrastructure and confiscating property. With a month left before the end of the year, Israel has demolished the homes of more than 900 Palestinians in 2020 (the figure includes the West Bank and East Jerusalem), compared with 677 in all of 2019. 
 
Ramallah Area
In the village of a-Lubban al-Gharbiyah, Ramallah District, the Civil Administration demolished the frame of a building still under construction (flooring and columns) set to house a family of eight, including six children. A shack owned and used by another resident as a car repair shop was also demolished. 
Jordan Valley
In Fasayil a-Tahta in the northern Jordan Valley, the Civil Administration:
Confiscated two frames for shacks set to house an extended family of seven, including two children. The structures were donated by a humanitarian aid organization after the Civil Administration demolished their residential shacks in previous months.
Demolished two shacks housing a family of ten, including four children, as well as a kitchen, an outhouse, livestock pens, a fence and an electrical grid.
Demolished eight shacks used by two families, including an outhouse, an animal feed storeroom, a stable, a chicken coop and communal cooking ovens. It also destroyed animal feed.
Video: The demolitions at Fasayil a-Tahta
Masafer Yatta (South Hebron Hills)
In Khirbet a-Rakeez, the Civil Administration demolished two residential structures housing a family of six, including three children, and an agricultural structure used by another family in the community.
In Khirbet a-Sarurah, the Civil Administration demolished an outhouse owned by a member of the community.
In Khirbet Khilet a-Dabe', two residential structures still under construction were demolished. They were meant to house two families numbering a total of 11 people, including seven children. A structure housing a toilet and a kitchen was also demolished.
In Maghayir al-'Abid, two farming structures and an outhouse owned by a local resident were demolished.
Civil Administration personnel cut a 2-kilometer water pipe servicing the communities of al-Fakhit, a-Safai, Maghayir al-'Abid and a-Taban. The water main cost close to 100,000 Euro, and it was donated by humanitarian organizations. The Civil Administration had already destroyed the water main into Masafer Yatta in February of 2019. It has been restored since, but in October this year, the Civil Administration damaged an internal water pipe servicing the communities of Maghayir al-'Abid and Khirbet al-Majaz.
In Khirbet Jinba, a water tank and part of a wire fence were destroyed, and four olive trees were uprooted.
As of late November 2020, at least 919 Palestinians have lost their homes, including at least 460 minors. By comparison, in all of 2019, 677 Palestinians lost their homes, while the numbers for 2018 and 2017 are 397 and 521, respectively. Israel also demolished 330 non-residential structures and facilities over the course of 2020, including humanitarian infrastructure such as cisterns and water and electricity infrastructure that are essential. The demolitions were conducted, once again, just ahead of a significant winter weather system and during a pandemic. Earlier this month, on the eve of the US elections, Israel destroyed the entire community of Khirbet Humsah in the Jordan Valley, in the largest such demolition in a decade.
Israel persists in this policy of forcible transfer, bolstered by judgments delivered by its courts, particularly the Supreme Court, and a flaccid response from the international community. Demolitions manifest just one aspect of this criminal policy that will not end until rebuke and demands for compensation are replaced by truly holding Israel accountable for its actions. Attempts to address this policy by other means have ended in failure – failure whose ruins are scattered throughout the West Bank.